TSB pledges to match any advertised one-year home loan lending rate from NZ's big four Australian owned banks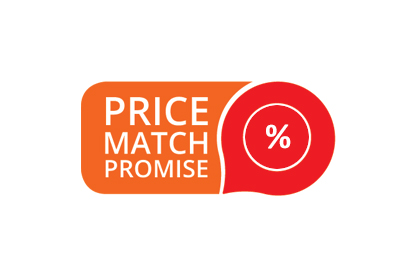 TSB has decided to play the nationalism card.
In a new move, it is committing to match the lowest advertised home loan rate offered by any of the big four Australian-owned banks for a one-year fixed term.
As at today, that is 3.99% offered by Westpac.
TSB isn't changing its own rate card, but will match any one year fixed rate that is lower that its own. Currently, TSB's carded one year 'special' is 4.05%, so this promise involves a -6 basis points reduction.
Westpac launched its 3.99% rate on January 17, 2019 with a planned expiry date on February 1. Subsequently Westpac has extended its offer "until further notice".
"More than $5 billion in combined profit was sent overseas by Australian-owned banks last year*, that's equal to almost 2% of New Zealand's entire GDP. At TSB we don't think that's quite right. If that money stays in New Zealand, it can continue to move through our local economy and boost regional growth. We truly believe it's in New Zealand's best interests to keep bank profits local, and that's why we're price matching any Australian-owned banks nationally advertised one-year home lending rate," TSB CEO Donna Cooper said.
TSB claims the highest customer satisfaction of any bank in New Zealand at 85.3% according to Roy Morgan, and has won the Consumer NZ People's Choice for Banking award three years running. "It's time more New Zealanders experience what TSB has to offer and with our promise to match the Aussie banks – now's the moment," said Cooper.
But TSB has given itself an out - the price-match only applies until March 3, 2019 making it barely a two week offer (promotion).
TSB talks a lot about its New Zealand roots and its "profits for purpose" philosophy. It is owned by TSB Community Trust who receives dividends of about $12 million per year in the 2017, down from $20 mln in the 2016 year (although in the latest 2018 year, it was only $2.5 mln).
That decline shows the bank has struggled with profitability over the years. Shareholder returns are much lower than its targeted Aussie rivals. In the year to September 2018, it returned 8.2% after tax on the funds invested. The four Australian owned banks achieved an average of 14.5% in the same year. Two factors inhibit the TSB result; it has had historic writedowns from a disastrous bond investment with SOE Solid Energy that the Government refused to bail out. And it holds a fraction more capital than the Aussie benchmarks. Some of that is regulator-induced (and is being addressed by the Reserve Bank finally), some of that is a TSB board choice. Between the two factors, TSB earns about $35 million per year less as a consequence. According to the TSB Community Trust website "our grant making runs into the millions, with over $127 million granted since 1990." In the latest year it made grants of about $10 mln after receiving a dividend of $12 mln. Almost all grants are paid into the Taranaki region.
This matching campaign is aggressive in terms of other initiatives undertaken by TSB, so the two week limit may be understandable.
One year wholesale rates have dipped -10 bps from the start of 2019 (ignoring the volatility of the past few days) and may help hold main bank offers at their current low level.
HSBC is the main beneficiary of low wholesale rates. It offers a one year fixed rate of 3.95%, but they are not part of the TSB promise.
See all banks' carded, or advertised, home loan interest rates here.
Here is the full snapshot of the advertised fixed-term rates on offer from the key retail banks.
In addition to the above table, BNZ has a fixed seven year rate of 5.95%. TSB no longer has a 10 year offer.
---
* Fact check:
| | | | | | | |
| --- | --- | --- | --- | --- | --- | --- |
|   | ANZ | ASB | BNZ | Westpac |   | All AU banks |
| Financial year ended | 30-Sep-18 | 30-Jun-18 | 30-Sep-18 | 30-Sep-18 |   | 2018 |
|   | NZ$ bln | NZ$ bln | NZ$ bln | NZ$ bln |   | NZ$ bln |
|   |   |   |   |   |   |   |
| Net profit before tax |         2.704 |         1.633 |         1.429 |         1.548 |   |         7.314 |
|   |   |   |   |   |   |   |
| Income tax paid |         0.751 |         0.456 |         0.400 |         0.431 |   |         2.038 |
|   |   |   |   |   |   |   |
| Net profit after tax |         1.953 |         1.177 |         1.029 |         1.117 |   |         5.276 |
|   |   |   |   |   |   |   |
| Dividend declared |         4.600 |         0.704 |         1.725 |         0.572 |   |         7.601 |
| - Dividend used to bolster capital |         3.000 |                -   |         1.105 |                -   |   |         4.105 |
| Dividend paid to AU parent |         1.600 |         0.704 |         0.620 |         0.572 |   |         3.496 |