A review of things you need to know before you go home on Wednesday; some TD rate cuts, record low birth rate, producer prices rising, house price expectations dip, swaps, NZD stays up, & more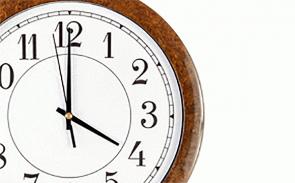 Here are the key things you need to know before you leave work today.
MORTGAGE RATE CHANGES
No changes to report today.
TERM DEPOSIT RATE CHANGES
ANZ has cut some term deposit rates, following others. More here. And UDC is no longer allowing reinvestment or taking new deposits.
BABIES OUT OF FAVOUR
The national birth rate dropped to a all-time record low in the December quarter. The infant mortality rate was down to 3.8 deaths per 1,000 live births in 2018 and also a new low, compared with 5.0 per 1,000 in 2008. Birth to teenage women are now lower than births to women aged 40-44 (which are also declining). The Total Fertility Rate (TFR) of 1.71 is now well below replacement level. The replacement level refers to a TFR of 2.1 children per woman, which equates to the average number of children each woman is required to have for the population to replace itself in the long term, without migration.
LATE STARTER, NON-BRAND OWNER
Fonterra says it is signing up farms to supply milk for The a2 Milk Company in the 2019/2020 season. It is looking for 100 suppliers based in the Waikato around its Hautapu site. These suppliers will be paid a premium, and the downstream benefits to Fonterra "will be returned to all Co-op farmers through the dividend."
MAKING BUSINESS PAY
Producer output prices rose +3.4% in the year to December 2018 while input prices rose much faster, up +4.7% in the same period. Farm expenses also rose at a fast clip, up +6.3%. especially on dairy farms where farm expenses rose +7.8% pa. That hardly seem sustainable. For all businesses, electricity price rises are the big mover, rising +13.2% in the year, the fourth quarter out of the past six where such costs rose faster than a +5% rate. (Consumers are insulated from these hikes, with retail electricity risingg at less than a +2% rate and lines charges rising at less than a +1% rate.) Overall, there is building price-hike pressure that when released may either generate inflation - or businesses will close if costs can't be recovered.
NEW QUANGO
A new quango, the Infrastructure Commission, has been established "to give advice to the Government". Business lobby groups welcomed the agency so long as it is independent (hoping to keep politicians from messing things up).
LOWERED EXPECTATIONS
Inflation expectations are little changed, according to an RBNZ survey. House price inflation expectations however are falling. In 2019 this survey shows only 42.5% of people expecting house prices to rise in the next year, which is down from 49.4% in Q4-2018.
A DIFFERENT LEAGUE OF BIG
China's domestic corporate debt market, with debt outstanding of $6.6 tln, is the third-largest domestic corporate (financial and nonfinancial) debt market globally, trailing the nearly $9 tln US market and Europe's $7.4 tln, said S&P Global Fixed Income Research today in an article titled "Demystifying China's Domestic Debt Market." When short-term funding is added, China's domestic corporate debt outstanding  rises to $7.6 tln, and when national and local government debt is added as well, the total debt outstanding rises to $12.5 tln.
GET READY ...
Tomorrow the Tax Working Group report will be released. All eyes will be on the Capital Gains Tax elements. We will have full coverage at 11am.
PICKING UP
In Australia, Q4-2018 data out today for wage growth shows it rising a subdued +2.3% in the year, but it was still the largest annual increase in four years.
A BIG MISS
Japan's trade deficit in January rose sharply as exports fell more than -8% on lower demand from China. This is their biggest monthly deficit in more than five years.
SWAP RATES STABLE
Update: The local curve fell and flattened today, down -1 bps at the short end and down -3 bps for durations of 5 years and longer. They will be updated here when they are. The UST 10yr yield is down -2 bps at 2.65%. Their 2-10 curve is still just on +15 bps however. The Aussie Govt 10yr is down -3 bps at 2.10%, the China Govt 10yr is up +1 bp at 3.14%, while the NZ Govt 10 yr is down -1 bp so far today to 2.25%. The 90 day bank bill rate is unchanged at 1.90%.
BITCOIN HOLDS
The bitcoin price is unchanged at its new higher level of US$3,883.
NZD SETTLED
The NZD is marginally higher today at 68.7 USc. And we are slightly softer against the Aussie at 96 AUc, and unchanged at 60.6 euro cents. That has the TWI-5 at 73.1.
This chart is animated here. For previous users, the animation process has been updated and works better now.