A review of things you need to know before you go home on Thursday; it's all about the TWG report and the reactions, plus DHB poor financial management, productivity drops, swap rates fall, NZD soft, & more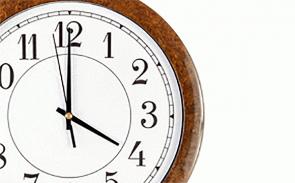 Here are the key things you need to know before you leave work today.
MORTGAGE RATE CHANGES
No changes to report today.
TERM DEPOSIT RATE CHANGES
None here either.
TAX WORKING GROUP REPORT I
There is only one story in New Zealand today, the Tax Working Group's final Report. And 90% of the focus today has been on the recommendation that a Capital Gains Tax be implemented. But it wasn't unanimous. Here are some easy links to what the whole Report covered. Capital Gains Tax. Agriculture in the ETS. A 'vacancy tax' on land-bankers.
TAX WORKING GROUP REPORT II
There is much more in the Report than just recommendations on a capital gains tax. For example, they recommend that low-income earners get special tax advantages for saving, such as refunding KiwiSaver ESCT, continuing KiwiSavers tax credits when you are on parental leave, reducing low-income PIE rates, more environmental taxes.
TAX WORKING GROUP REPORT III
But not everything directly involves more tax. For example, the TWG recommended that the Government stop charging the NZ Superfund income tax. They also recommended that the imputation system remain untouched. And they said the best way to help low income workers is not by tax rebates but by "welfare transfers". And they want to target the wealthy. They want the IRD to use big data to identify income under-reporting (which will require them to coerce private companies to share their data). They want to give the IRD the ability to take a lien/security over a taxpayer's assets if there is a dispute. It wants the Government to:a) fund oversampling of the wealthy in existing wealth surveys, b) use the Census to target wealth, c) get the Inland Revenue to regularly repeat its analysis of the tax paid by high wealth individuals, d) commission research on using a variety of data sources on capital income, including administrative data, to estimate the wealth of individuals. The clear message is that wealth taxes are coming at some point.
TAX WORKING GROUP REPORT IV
Every lobby group, including political parties, were quick out of the block giving their views. Here is a summary. And here. Those opposed to a GCT have been very vocal, but they seem to be the usual suspects. Here. Here. Even the Government who commissioned the report ensured they have some distance from the tougher bits.
FEWER REAL ESTATE AGENTS
In the past six months or so, the number of real estate agent licences has been stable at about 15,560 nationally. But over the same period more than -110 agents have let their licenses lapse in Auckland, taking the total down to under 6,800 for the first time since late 2015. The move isn't large and the number of people with active licenses doesn't necessarily reflect the number of people actively working as "land agents". But the trend is down.
NZGB BOND YIELDS AT NEW LOW
Meanwhile, there was another NZ Government bond auction, this time for $200 mln of April 2037 nominal bonds. Eighteen of the 70 bidders were successful and they got their share at a weighted average accepted yield of 2.61% which is the lowest yield for this duration ever.
HEALTH MINISTER WANTS DHBs TO RUN A SURPLUS
The Health Minister today castigated the DHB's for their inability to run their operations with the funding allocated in the Budget. He put them on notice to improve and said "we [the Government] are prudently managing the books and running a surplus. We expect DHBs to display the same sort of financial discipline". His main gripe seems to be overspending on staff costs. The Government will be pleased other news has diverted attention away from this.
POOR PERFORMANCE
The Government will also be pleased that today's release of official productivity data won't get much attention either. This shows only a marginal improvement in 2018, the second straight year productivity growth has eased. Rising productivity is really the only way higher real incomes can be afforded and today's data calls into question how big State pay rises, no matter how much 'deserved' can be sustained without damaging the underlying economy.
JOBS SURGE - IN NSW
The Australian economy created +39,100 new jobs last month - outstripping expectations - holding their unemployment rate at 5.0%. Of that, +65,400 were full-time jobs while the number of part-time jobs fell by -26,300. +47,100 full time jobs were created in NSW alone. However, pay rises only managed a +2.4% gain.
SWAP RATES
Local swap rates have fallen again today, down -2 and -3 bps across the curve. The UST 10yr yield is unchanged at 2.65%. Their 2-10 curve is still just on +14 bps however. The Aussie Govt 10yr is down another -4 bps at 2.06%, the China Govt 10yr is up +2 bps at 3.16%, while the NZ Govt 10 yr is down -3 bps so far today to 2.22%. The 90 day bank bill rate is down -1 bp at 1.89%.
BITCOIN HOLDS
The bitcoin price is marginally higher at US$3,918.
NZD SLIPS
The NZD is marginally lower today at 68.5 USc. And we are slightly softer against the Aussie at 95.7 AUc, and a little lower at 60.4 euro cents. That has the TWI-5 at 72.9.
This chart is animated here. For previous users, the animation process has been updated and works better now.