A review of things you need to know before you go home on Monday; a TD cut, and a savings account review, retail sales firm, rural property weak, jail for advisers, swaps slip, NZD up, & more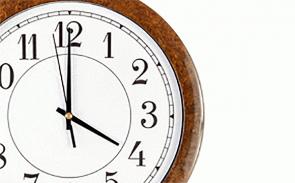 Here are the key things you need to know before you leave work today.
MORTGAGE RATE CHANGES
Again, no changes to report today.
TERM DEPOSIT RATE CHANGES
NZCU Central cut most term deposit rates today. And we have reviewed bank savings account rates and found quite a wide variance between bank.
ONE GOOD QTR, BUT SLIPPING GROWTH
Stats NZ released its December quarter retail sales data today. A smallish gain was expected but in the end the rise was more than those modest expectations. Despite that upside, the retail data shows a sector in a downward growth trend. For the December 2016 to December 2017 comparison, the growth (excluding cars and fuel) was +6.2%. But the latest comparison on this basis is only +4.9%. For all of 2018 vs all of 2017 the decline is to +4.3% from +4.7%. Holding the overall data up is online retail and pharmacies; pushing them down are supermarket and liquor store sales. (Higher petrol prices during most of this period pumped up the overall sector levels too.) But even at these lower core levels, the retail sector is still in expansion, so it is not all doom & gloom.
JANUARY RURAL PROPERTY SALES WEAK
Farm sales and prices have been up over summer generally but the lifestyle block market is cooling, particularly in Auckland and Waikato. In January alone, farm sales volumes were -8.0% lower than January 2018. Lifestyle block sales were down -8.4% on the same basis.
LIMIT ON BANKING OMBUDSMAN CLAIMS RISING
Banking Ombudsman Nicola Sladden has confirmed the upper limit on what customers can claim from banks via the Banking Ombudsman Scheme will rise to $350,000 from $200,000 in April. She says the scheme will be able to award compensation of up to $350,000 for direct financial loss or damage, as well as up to $9,000 for inconvenience, stress or embarrassment. Commerce and Consumer Affairs Minister Kris Faafoi has approved the change. It's the first increase since 2007. See background here.
JAIL TIME FOR THEIVING ADVISERS
Two men have been sent to prison at Tauranga District Court on charges brought by the Financial Markets Authority. Robert Ian South was found guilty of two counts of theft by a person in a special relationship, under Section 220 of the Crimes Act 1961. Murray Byron Provan was found guilty of two counts of obtaining by deception under Section 240 of the Crimes Act 1961. Both men were convicted by a jury in December 2018. South and Provan received a total of $645,000 from the two investors. $40,000 was returned to one of the investors. Both men received the same sentence: 4 years and 6 months. You can see how this sentence compares here.
MORE TAXES ON BANKS COMING
In Australia, the opposition Labor Party seems to have survived unscathed in the polls over its border protection stance. That increases the likelihood that it will be the new government in May. Today Labor will announce plans for a new levy that would raise AU$160 mln a year over four years, targeting any financial institution in the top 100 companies on the ASX. That obviously includes the four major banks, but also a number of smaller, regionally focused one. This Labor one is in addition to the one the Turnbull Government instituted that raises AU$1.5 bln per year. (ANZ paid AU$355 mln, CBA paid $369 mln, NAB paid "about" $400 mln, and Westpac paid AU$378 mln in 2018. These total AU$1.5 bln for the year.)
'BANKS ARE BAD - EXCEPT MINE'
Despite all the bad press, Australian bank customer satisfaction levels have held steady in 2018 and well above the long term average. For the sixth year running, the CBA has claimed the Roy Morgan customer satisfaction crown, driven in particular by strength in mobile and internet banking satisfaction.
PUTTING IT OFF
The Trump Administration has formally delayed their March 1 tariff hike on Chinese imports. What concessions either side has conceded isn't clear yet. The NZD is rising.
SWAP RATES
Local swap rates are -2 bps lower today for the two year duration, down -1 bp for the five and 10 year. The UST 10yr yield is up +1 bp at 2.66%. Their 2-10 curve is holding at +16 bps. The Aussie Govt 10yr is down -1 bp to 2.08%, the China Govt 10yr is unchanged at 3.15%, while the NZ Govt 10 yr is down -5 bps so far today to 2.19%. The 90 day bank bill rate is unchanged at 1.89%.
BITCOIN DOWN
The bitcoin price is down -3.7% from this time on Friday to US$3,757.
NZD RISING
The NZD has been rising steadily all day and is now at 68.8 USc after Friday's foolish market burp. And we are firm against the Aussie at 96 AUc, and a little higher at 60.6 euro cents. That has the TWI-5 backj up at 73.2, about where we were this time last week and about equal to its 2019 high. The US-China tariff extension is helping China-trade currencies, like the NZD and AUD.
This chart is animated here. For previous users, the animation process has been updated and works better now.