A review of things you need to know before you go home on Wednesday; a small TD change, big trade deficit, more mortgage debt, more corporate debt, NZD holds high, & more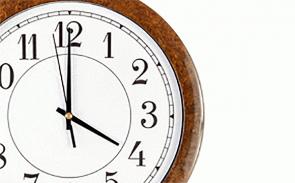 Here are the key things you need to know before you leave work today.
MORTGAGE RATE CHANGES
Again, no changes to report today.
TERM DEPOSIT RATE CHANGES
FE Investments have shifted their six month rate of 4.80% to a nine month offer of 4.90%.
POOR SHOWING
Imports rose much faster than exports in January, resulting in the largest annual goods trade deficit of -NZ$6.4 bln since mid 2007. Exports rose +6.4% in the year, a slower gain than the +11.2% rise in the prior year. However imports rose +11.4%, a faster increase than the +10.3% gain in the previous year. This is the largest percentage excess of imports over exports in a decade and doesn't reflect well on our economic management or policy settings. As the saying goes, current account deficits don't matter - until the time markets feel they do matter. And the risks are rising after a long period of good trade management. After the awful trade performance to 2008 we turned that around markedly so that between 2010 and 2015 we were usually running annual trade surpluses. The slide back into large chronic deficits again is depressing, undoing years of hard graft.
HIGH VALUE INGREDIENTS
Fonterra is one of a group of high-powered investors that have collectively tipped in US$90 million to a new ingredients company to be run by Boston-based Ginkgo Bioworks. The new company Motif Ingredients, will provide next-generation alternative proteins and other ingredients to global food companies. Other investors include Breakthrough Energy Ventures, Louis Dreyfus Company and Viking Global Investors.
MORE MORTGAGE DEBT
January is usually the low mortgage lending month of the year. But banks lent +9.6% more in January 2019 than they did in January 2018. First home buyer lending was up +24% on this basis, compared to a rise of +11.1% for other owner-occupiers, and a fall of -6.8% to investors.
MORE CORPORATE DEBT
Local fleet management firm TR Group has launched a new 5 year NZD fixed rate secured bond of up to NZ$75 mln. The indicative margin is +250 bps over NZ Mid Swap which indicates they would be paying 4.53% if they were closing today. But they issue date is not yet announced. The bonds are expected to be rated Baa3 by Moody's. Investors are being tapped presumably because this will be cheaper for the company than borrowing from a bank.
AUSSIE TAXPAYER STEPS UP
In Australia, they had another quarter (to December) where construction work completed came in way below expectations. In fact, this data is now lower in 2018 than in 2017 by -0.5%. Worse, private sector construction was -4.4% lower than in 2017. The sharp contraction in residential building is expected to be a significant drag on the broader Australian economy. Only some big public sector projects kept the result from being quite ugly.
TROUBLE OVER THE DITCH
Australian dairy companies are in a bit of strife. Bega Cheese is closing a factory in Melbourne after a sharp profit slide. And Bellamy's is warning of a big profit slide as its infant formula sales to China hit hurdles.
SWAP RATES
Update: Local swap rates revealed a decidedly bearish tone today with teh two year down -2 bps, and the five and ten year durations down -3 bps. The UST 10yr yield is down -2 bps at 2.63%. Their 2-10 curve is lower at +15 bps while their 1-5 curve remains inverted at -11 bps. The Aussie Govt 10yr is down -2 bps to 2.07%, the China Govt 10yr is up +3 bps at 3.22%, while the NZ Govt 10 yr is down -1 bp so far today to 2.17%. The 90 day bank bill rate is unchanged at 1.89%.
BITCOIN LOWER
The bitcoin price is down -1.9% today to US$3,784.
NZD HOLDING HIGH
Markets have ignored the trade deficit and bid up the NZD 68.9 USc. And we are also firm against the Aussie at 96 AUc, and at 60.6 euro cents. That has the TWI-5 at 73.2.
This chart is animated here. For previous users, the animation process has been updated and works better now.