Local Government New Zealand calls for greater devolution during joint symposium with the New Zealand Initiative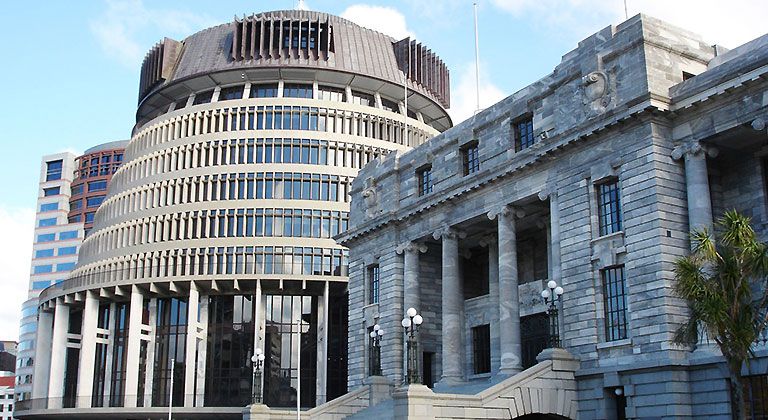 Local Government New Zealand and the New Zealand Initiative have joined forces in calling for central government to devolve more of its powers to the country's local authorities.
But while it might sound like a great idea to some, Local Government Minister Nanaia Mahuta is urging caution.
The New Zealand Initiative, a libertarian public policy think tank which is based in Wellington was formed in 2012 after a merger between the New Zealand Business Roundtable and the New Zealand Institute.
The joint LGNZ/New Zealand Initiative report states:
"Our support for localism is designed to not only create a more responsive, agile, and accountable system of local government but also improve the performance of central government by shifting its focus away from the operational to the strategic.
"This change is necessary because our highly centralised institutional settings are not working and are acting as a drag on efficient and effective functioning of our society and economy. The effects of this have become acute in recent years, most notably in areas experiencing significant growth and housing shortages but also in other areas of New Zealand where our governance system has found to be unresponsive and ultimately stymied the interests of individuals, communities and business.
"In short, the argument that decentralisation won't work in New Zealand has run its course and we are now overdue for change. This is now particularly pressing given the dynamic, and fast paced nature of the global economy - our institutional settings need the flexibility to keep pace."
It says too much power is concentrated in the hands of central government which accounts for 88 cents of every dollar of public spending.
"This is at odds with the growing awareness in many developed and developing countries of the benefits offered by adopting a subsidiarity model, whereby decision making is devolved to the lowest appropriate level."
It says central government has for far too long been getting a free ride and this is particularly evident when it comes to looking at who pays for what.
"Central government has a long history of passing duties and responsibilities onto local authorities, a role that many people expect central government to perform. A problem arises when these responsibilities come with little or no central government funding to enable the new responsibilities to be performed, leaving local authorities to meet the costs from local tax revenues. This would not be such a significant issue if the process was transparent and central government disclosed these costs to the public, but this is seldom if ever the case."
The report refers to the 2012 amendments to the Sale and Supply of Alcohol Act which were designed to give communities the right to adopt local alcohol policies in order to control harm from the sale and consumption of liquor. It says years later many councils are still trying to adapt their policies, despite spending significant amounts of money defending themselves against legal challenges.
"The example highlights a common situation where central government gives councils a duty but fails to provide them with the powers or resources to carry the duty out in a way that will meet the expectations of their communities or the intent of the legislation. 
"What makes these hidden costs more galling for many in local government is that central government is quick to criticise local authorities for the rate at which local property taxes are increasing, ignoring their own role as a major cost driver."
It says this creates a moral hazard because central government decision-makers aren't compelled to fully consider the burdens they place on local communities. The report claims that between 1900 and 2017 local government taxes as a share of GDP increased from 1.8% to 2.1%, whereas over the same period central government taxes as a share of GDP rose from 8.9% to 31.1%.
Local Government Minister Nanaia Mahuta says while she welcomes the debate it's important that we don't leap to solutions based solely on international comparisons.
"Localism can mean different things to different people. We need to learn from overseas examples but it is critical that we measure these against our own particular circumstances. This would include, for example, consideration of our demographics, economy, culture and constitutional arrangements," Mahuta says. "We need to be cautious about embracing silver bullet solutions – including further devolution – without first ensuring local governance systems are delivering existing functions in a way that maximises wellbeing. 
"I will be exploring these important questions with the sector this year alongside a number of other related critical issues, including local government funding and financing and the regulation and provision of three waters services." 
But Mahuta's not willing to say whether she supports or opposes recent calls from Auckland Mayor Phil Goff for the government to return the GST Aucklanders pay on their rates to the council in a bid to support the city's growing infrastructure costs. He says it would increase the Super City's revenue by $270 million a year.
"We are keenly aware of the local government financing issues, including the extent to which high-growth councils are pushing up against their debt levels," Mahuta says. 
"This is why we asked the Productivity Commission to hold an inquiry into local government funding and financing. Alongside this we have officials doing detailed independent work to enable the Government to respond constructively to the Commission's recommendations. Its draft report is due in June this year with a final report to Government in November."