Grant Robertson's wellbeing budget, will it be a new way to measure our success as a country or just a public relations exercise? Or is it just a twist on the National Party's social investment approach?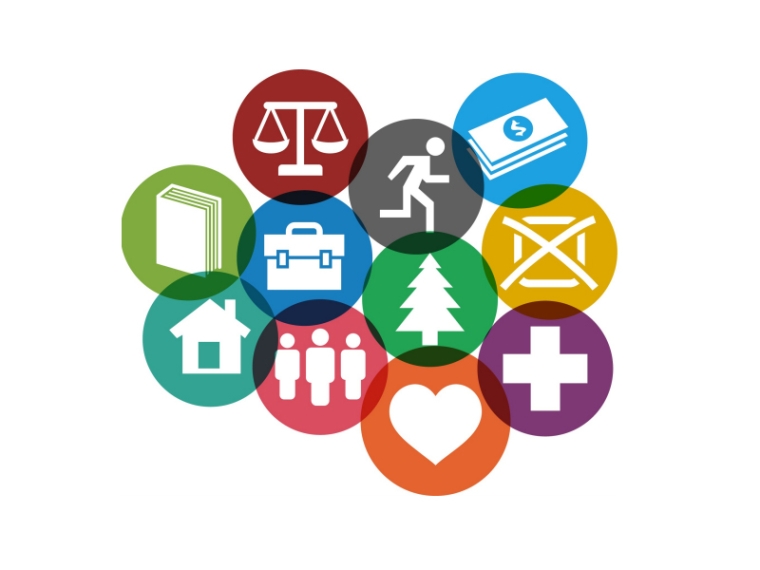 Finance Minister Grant Robertson's wellbeing budget will be rolled out in May and it will no-doubt receive plenty of both positive and negative attention.
But what is it exactly and what does it mean for New Zealanders?
In December last year Finance Minister Grant Robertson outlined what he hoped to achieve with the 2019 budget. He said the Government wanted to look beyond traditional economic measures - such as Gross Domestic Product (GDP) - to a wider set of indicators of success.
"Under the Government's wellbeing approach, the development of Budget priorities represents a new way of working and of thinking about how we develop our priorities as a Government, and measure our success as a country," Robertson says.
"Using the Treasury's Living Standards Framework (LSF), evidence from sector-based experts and the Government's science advisors, and with collaboration among public sector agencies and Ministers, we have identified five priorities for the Wellbeing Budget."
The LSF contains data measures across 12 areas, including health, housing, safety, and social connections, which are in most cases internationally comparable. It shows the current and future wellbeing of New Zealanders broken by their ethnicity, age, gender, region, family time and deprivation area over time.
Robertson says the five priorities for Budget 2019 are creating opportunities for productive businesses, regions, iwi and others to transition to a sustainable and low-emissions economy. Supporting a thriving nation in the digital age through innovation, social and economic opportunities. Lifting Māori and Pacifica incomes, skills and opportunities. Reducing child poverty and improving child wellbeing, including addressing family violence. And lastly, improving mental health with a particular a focus on those aged between 18 and 25 years of age.
"This is a change and a transformation in the way that we do budgets. Now that doesn't mean taking our eye off the ball of fiscal responsibility, far from it in fact. We can't have wellbeing across the board unless we have a strong balance sheet and unless we look after our core finances. But if they are the only things we measure our success on I believe we run the risk of reinforcing some of the gaps we've neglected in the past."
He says in recent years the New Zealand economy was recording GDP growth rates of 3.5% to 4%. But at the same time the Organisation for Economic Co-operation and Development (OECD) had warned us about our growing levels of homelessness, child poverty and environmental pollution.
Robertson says being fixated on GDP growth as a gauge of our national achievement isn't enough.
"We have to do better than that in terms of how we measure our success," he says. "So the wellbeing budget, using the Treasury's Living Standards Framework, has established five priorities that are about our overall well-being."
He says under the new framework every Minister will be responsible for helping to meet the targets.
"It's about seeing what we do as part of long-term outcomes rather than getting fixated on the inputs and how much money we're giving to a particular minister and even the outputs of how many operations we might do. "
Robertson says the budget document will be similar to a business annual report where the front two thirds are about the why and what of the organisation, while the back third includes the accounts.
"New Zealand has traditionally done its budget by just giving you the accounts. We want to say much more about why we're doing what we're doing and what it will mean in terms of the long term change of New Zealand."
The drive to focus on measuring factors beyond the standard metrics such as GDP isn't new and has been endlessly debated by economists and social scientists for years.
In 2017 the OECD released a report titled: How's Life? 2017: Measuring Well-Being. The paper, which is part of its Better Life Initiative, spells out many of the same concepts being used by Robertson and refers to the "beyond GDP" movement and how it has drawn attention to the limits of macroeconomic statistics in describing what matters most to the quality of people's lives.
The report documents a wide range of what it calls well-being indicators from rates of unemployment and employment to housing conditions and environmental quality and how they vary over time between different population groups and countries. It includes a chapter of country profiles, including an overview of New Zealand which states:
"On average, New Zealand performs well across different wellbeing indicators and dimensions relative to other OECD countries. It has higher employment and lower long-term unemployment than the OECD average, and benefits from lower-than-average levels of labour market insecurity and job strain. Reported social support is also one of the highest in the OECD. While New Zealand's environmental quality is high, its performance is mixed in terms of personal security and housing conditions. Although the homicide rate is low, only 65% of people in New Zealand say they feel safe walking alone at night, compare to an OECD average of 69%."
'Nothing more than a PR exercise'
So what does National Party finance spokesperson Amy Adams think of the proposed wellbeing budget and Robertson's so-called new approach?
"I agree we need to measure core metrics across society about what sorts of lives New Zealanders are living. And I would agree we need to measure factors we're concerned about. But I would have to say my overarching thought on the wellbeing budget is it looks like nothing more than a PR exercise."
She says she has no problem looking beyond GDP to measure economic and social performance.
"But I think it's pure spin for them to suggest that caring about other things has never happened before," Adams says. "Budgets have always been about governments setting their priorities for what they think will lift outcomes for New Zealanders. And that's no different to the current approach. But I think it's a bit rich for this government to be on its moral high horse saying that GDP shouldn't be the only thing that we measure."
Adams says what is important is that the Government is held to account for the money it spends, to make sure it leads to improved outcomes for New Zealanders.
"I would say I'm concerned that it appears to be a straight adaption of that OECD framework. We don't need a bunch of overseas bureaucrats telling us what determines a good life in New Zealand. I think we need a framework based on what New Zealanders care about."
 She says she has no problem with the Government seeking to address the country's housing affordability or mental health issues.
"No arguments from me," Adams says. "But spending the money in government is easy, doing it effectively is the hard part."
New Zealand Initiative chief economist Eric Crampton says there may be some merit in the government's approach.
"The government has a great opportunity to reframe its budgets around the anticipated effects of the policies they've announced. Governments have gotten into the habit of demonstrating how much they care about an issue by how much they are willing to spend on it – without any reasonable way of checking whether the policies do any good. If the wellbeing budgets succeed in bringing a greater focus on delivering value-for-money in government spending, where value is defined appropriately broadly, that will be for the good. It's the effects of the spending that really matter, and that needs to be measured and checked."
But he also adds a note of caution.  
"If the wellbeing approach instead just adds a lot of nice-sounding words around policies that have not faced any reasonable cost-benefit assessment – again, where both costs and benefits are defined appropriately broadly – it will be a waste."
'A lot of similarities with the National Party's social investment policy'
Arthur Grimes is a senior fellow at the Motu economic research institute and adjunct professor of economics at Victoria University.
He says the overall wellbeing proposal outlined in the government's Budget Policy Statement in December is sound.
"The general concept is sensible. It's a good way to focus the agenda down to five key points," Grimes says. "But the proof of the pudding will be in the eating. The question will be whether it will lead to substantive change, or is it just cosmetic?"
Grimes says using broader measures to look at economic wellbeing isn't new. He says economist like the late James Tobin and 2018 Nobel Prize winning laureate William Nordhaus have published works going back over 30 years looking at such measures of economic welfare.
"This has been a long standing theme in economics."
Former British Prime Minster David Cameron was singing from the same song sheet over 10 years ago despite the fact he's now he's been consigned to UK political history.
Speaking at the 2006 Google Zeitgeist Europe conference Cameron stated:
"Too often in politics today, we behave as if the only thing that matters is the insider stuff that we politicians love to argue about - economic growth, budget deficits and GDP. GDP. Gross domestic product. Yes it's vital. It measures the wealth of our society. But it hardly tells the whole story.
"Wealth is about so much more than pounds, or euros or dollars can ever measure. It's time we admitted that there's more to life than money, and it's time we focused not just on GDP, but on GWB - general wellbeing. Wellbeing can't be measured by money or traded in markets. It can't be required by law or delivered by government.
"It's about the beauty of our surroundings, the quality of our culture, and above all the strength of our relationships. Improving our society's sense of wellbeing is, I believe, the central political challenge of our times."
And Grimes says even within the New Zealand context Robertson isn't reinventing the wheel. He says the wellbeing approach in fact shares a lot of similarities with the National Party's social investment approach championed by Bill English, with its focus on long term social outcomes.
"I think this is just a reframing of it. But the test will be if leads to fundamental change. I think if it doesn't have a substantial effect this time it will be discredited. And that's the real test for the wellbeing budget."
(Also see an interest.co.nz video interview with Grimes on economic wellbeing here).