A review of things you need to know before you go home on Monday; more TD rate cuts; Barfoot sales slump; TPP now a big deal; Dashboard updated, swaps rise; NZD stable, & more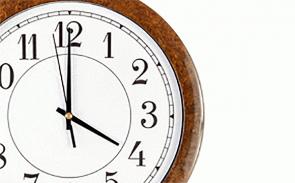 Here are the key things you need to know before you leave work today.
MORTGAGE RATE CHANGES
Again, no changes to report today.
TERM DEPOSIT RATE CHANGES
Kiwibank trimmed a few term deposit rates today. You can catch up on all the many recent movements here.
A FEBRUARY SALES SLUMP IN AUCKLAND
Barfoot & Thomson's February sales were down -29% compared to the same month a year ago. At 474, their sales volumes were at the lowest we have ever seen them for a February, and the lowest of any month since December 2008. (Our record goes back to 2001.) Median prices fell -3.2% from January and average selling prices fell -1%. Sales volumes have been lower in February than January for five of the last six years and this year is no exception. Sales volumes in March are usually about +70% higher than the average for January and February. So that sets a test for March 2019 at 960. If it achieves that level it will be the lowest March in nine years. The average March over the past decade is a sales level of 1,210 transactions across the whole Barfoots residential network.
TPP NOW A BIG DEAL FOR OUR TRADE
Statsitcs NZ pointed out today that two-way trade with TPP countries accounts for almost one-third of trade and is almost touching $50 bln/year. By comparison, China, our largest single trading partner and which is not in the TPP, accounts for only 20% of our total two-way trade. New Zealand's top three trade partners - China, Australia, and the EU - accounted for nearly half of the total trade with the rest of the world. Total exports of goods and services were $82.3 bln, an increase of +6.8% from 2017, while total imports were $80.8 bln, an increase of +11.6% from 2017. Also interesting is that 70% of our trade with the EU is with countries other than the UK. (We will have more on this separately, soon.)
DASHBOARD UPDATE
We have now updated the RBNZ Dashboard data in our Key Bank Metrics tool, now covering four quarters of 2018.
A TRUMP BUMP?
Equity markets have opened today strongly. New Zealand and Australia are up about +0.7% while they are also enthusiastic in Hong Kong (up +0.2% in early trade), Tokyo (+0.8%) and Shanghai (+1.3%). Expectations are high that the US President will cave in his trade negotiations with China, accept a deal from China to buy more soybeans, and declare victory.
FALLING AWAY
We all know that Aussie building approvals are declining and that is because of a slump in the apartment market. January data out today shows that in the year to January, apartment building approvals are down -18% and more than -50% on a January-2019 vs January 2018 basis. But also worrying for them is that house approvals are starting to slip as well and now taking 12-month-on-12-month data into negative territory too. For all that, the industry in Australia saw green shoots in the data, noting it wasn't as bad as for December. Good luck with that.
SWAP RATES FIRM
Local swap rates are firmer today by about +1 bps, except at the long end where they are up +4 bps. The UST 10yr yield is up +3 bps at 2.72%. Their 2-10 curve is higher at +20 bps while their 1-5 curve remains inverted at -3 bps. The Aussie Govt 10yr is up +4 bps to 2.15%, the China Govt 10yr is up +2 bps at 3.21%, while the NZ Govt 10 yr is up +1 bp so far today to 2.21%. The 90 day bank bill rate is unchanged at 1.89%.
BITCOIN UNCHANGED
The bitcoin price is unchanged from this time on Friday at US$3,802.
NZD LITTLE CHANGED
The NZD remains at 68.1 USc. And we are little-changed against the Aussie at 96.1 AUc, and at 59.9 euro cents. That leaves the TWI-5 at 72.6.
This chart is animated here. For previous users, the animation process has been updated and works better now.