A review of things you need to know before you go home on Wednesday; no rate changes, QV data eases, used import car sales weak, dairy prices jump, short-termism extreme, swaps stable, NZD falls, & more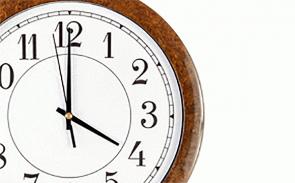 Here are the key things you need to know before you leave work today.
MORTGAGE RATE CHANGES
No changes here today.
TERM DEPOSIT RATE CHANGES
None here either.
TURNED
QV figures show the average residential property value in Auckland has declined for three consecutive months and is now lower than it was a year ago. Everywhere else, the growth in values is slowing.
WITHERING
The number of used imported cars sold in February was -7.6% lower than in the same month a year ago. This is now the 13th consecutive month of falling sales (a trend that follows 18 consecutive months of expansion). The withering of this used import category is in contrast to the expanding (but also slowing) new car category. The annual sales rate of 144,600 is now as low as what it was in August 2016 and represents a fall of -13% since its peak in January 2018.
HEALTHIER
Today's dairy auction brought higher prices yet again, up +3.3% and completing a string of seven consecutive gains that have raised prices almost +24% in US dollar terms. This auction saw the key WMP price rise an impressive +6% in two weeks. Overall, the gains were magnified in New Zealand dollars as the currency slipped back, and allowing a rise of +4.3% in local currency from the prior auction. Over the same seven latest auctions, prices in NZ dollars are up a bit more than +24%. Year-on-year WMP prices are up actually down -1% in USD terms despite today's gain, but are up +6% in NZD terms.
SHORT-TERMISTS
Customers of New Zealand banks are extreme short-termists. Only 4.3% of all customer deposits at banks are for terms of greater than 1 year. While that isn't a record low, the trend is to even more extreme short-term profiles. Banks have no choice but to seek funding from wholesale sources to meet their core funding and matching ratio obligations. They sure can't rely on customers
TURNING
The Australian economy expanded at its slowest pace in more than 18 months, edging up only a +2.3% annual rate in the December quarter, far below the expected +2.6% and the Q3-2018 increase of +2.8%. Inventories are up; household consumption spending growth slowed. It was a surprise that weighted in the Aussie dollar. And the NZD dipped in sympathy. (Eagle-eyes might also notice that on a per capita basis, Aussie GDP has now fallen for two consecutive quarters.)
BLAMING SUPPLY WOES
Meanwhile, RBA governor said a surge in population and a lack of new dwellings were the main factors behind the sharp run-up in house prices in Sydney and Melbourne. He is now not looking at higher official interest rates in 2019. And he is saying that the housing woes ('adjustment') won't disrupt their economy.
SWAP RATES UNCHANGED
Local swap rates are little changed today. If there is a shift, it is a slight softening at the long end. The UST 10yr yield is also little-changed at 2.72%. Their 2-10 curve is slightly lower at +17 bps while their 1-5 curve remains barely inverted at -2 bp. The Aussie Govt 10yr is up +2 bps to 2.17%, the China Govt 10yr is up +3 bps to 3.24%, while the NZ Govt 10 yr is down -1 bp so far today to 2.20%. The 90 day bank bill rate is unchanged at 1.91%.
BITCOIN UP
The bitcoin price is back up to US$3,827, a rise of +3.3% today.
NZD EASES
The NZD has eased following the Aussie GDP miss, taking us with it to 67.8 USc. But we are holding against the Aussie at 96.1 AUc, and little-changed at 60 euro cents. That puts the TWI-5 down to 72.5.
This chart is animated here. For previous users, the animation process has been updated and works better now.