A review of things you need to know before you go home on Wednesday; more rate changes, higher dairy prices, wider C/A deficit, more job ads, swap rates weaken, NZD stable, & more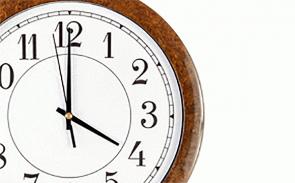 Here are the key things you need to know before you leave work today.
MORTGAGE RATE CHANGES
The local branch of the chinese bank ICBC cut most of its fixed rates. The Police Credit Union also cut its one year fixed rate.
TERM DEPOSIT RATE CHANGES
No changes here today.
EIGHT IN A ROW
At the auction earlier today, dairy prices rose +1.9% from the previous auction, which pushes them up +26% since late November 2018. WMP prices rose +4% and butter prices are up even more.
MANAGEABLE
The current account deficit widened to -3.7% of GDP for the year to December 2018 from -3.6% in the year to September 2018. It was -2.9% at the end of 2017. This was not as big a deficit as the 3.9% expected by the market. And most analysts think we are now near the deepest point with the deficit to GDP narrowing in 2019, even if not by much. At current levels, the current account deficit is quite manageable. For perspective, in Australia, the C/A-to-GDP ratio is -3.1%; in the USA it is -2.4%.
FONTERRA FADES
Fonterra posted a +NZ$80 mln half year profit, probably surprising a few analysts. But there are more losses to come as some offshore operations are sold off. Also with the news is a statement revealing their new direction - which is wholly disappointing and without ambition. They seem to be on a track to shrink back to an ingredients business. Gone is the drive into 'added-value'. The current watchwords are 'sustainability' and 'heritage', both code for they expect customers to buy what they make, rather than them making what customers want. The future under the new leadership looks dim. Expect the company to be hollowed out. It's a win for inward looking shareholders. Their share price has fallen another -0.7% today, now at $4.35. In January 2018 it was $6.60.
JOBS DEMAND HIGH
The number of job vacancies advertised online keeps on growing, and the pace of growth remains very strong. February data from the MBIE survey shows it up +9% from the same month a year ago. The strongest growth is in the Hawkes Bay (+25%), Bay of Plenty and Otago/Southland (+15%), Waikato and Nelson (+10%). Of the main centres, there was wide variation; Auckland (+4.8%), Christchurch (-4.3%) and Wellington (+16%). Ads looking for unskilled workers grew almost +7%, those for "highly skilled" were up more than +11% year-on-year. By far the most job vacancies were in Auckland.
NABBED
An Auckland foreign exchange broker plead guilty to running a Ponzi scheme to defraud his clients of more than $7 million.
GETTING THEIR ATTENTION
In Sydney, the unit market is "quite soft" due to a sharp rise in supply that's increased risks to financial stability, says the RBA.
SUBSIDISED DEPOSITS THE NEXT BIG THING
In Canada, they are approaching a federal election. And the government there is to "invest" as much as NZ$1.5 bln over three years to help Canada's youngest voters buy their first home. Using their housing agency (CMHC) they will provide as much as 10% funding for new homes and 5% for existing homes.
LOCAL SWAP RATES FALL
NZ swap rates for almost durations have fallen again today. At the long end they are back to record, all-time lows with the 10 year swap at just 2.33%. The UST 10yr rate is up marginally at 2.61%. Their 2-10 curve is down to +14 bps while their 1-5 curve is still negative at -8 bps. The Aussie Govt 10yr is at 1.93% and that is down another -2 bps, the China Govt 10yr is down -2 bps at 3.18%, while the New Zealand Govt 10yr is unchanged at 2.08%. The 90 day bank bill rates is down -1 bp to 1.87%.
NZ DOLLAR UNCHANGED
The NZ dollar is little changed from this morning at 68.4 USc, reacting not-at-all to the current account outcome. It is at 96.7 AUc and 60.2 euro cents. That puts the TWI-5 marginally lower at 72.9.
BITCOIN UNMOVED
Bitcoin is at US$3,977 and unchanged since this time yesterday.
This chart is animated here. For previous users, the animation process has been updated and works better now.