A review of things you need to know before you go home on Friday; Westpac cuts mortgage rates, fewer farms sold, Vector fined for outages, swaps on hold, NZD stays high, & more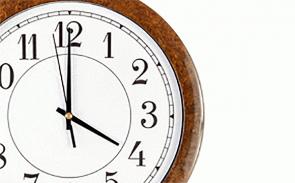 Here are the key things you need to know before you leave work today.
WE WILL REMEMBER THEM
We will never forget the lives taken. We will never forgive the crime. We will work to make things better.
MORTGAGE RATE CHANGES
Westpac became the sixth bank to offer a home loan rate carded below 4%.
TERM DEPOSIT RATE CHANGES
No changes here today.
FEWER FARMS SOLD
There were 108 farms sold in February, which is -19% below the same month last year and almost -18% below the average February over the past four years. Most sales were in the Northland (12), the middle of the North Island (39) and in Southland (11). That accounts for nearly 60% of all farms sold. Only four farms were sold in Canterbury in February, only 7 in Waikato. Nationally, 16 were dairy units, 32 were finishing units and 40 were grazing units. On a $/ha basis prices were weakish for dairy units.
LIFESTYLE BLOCK SALES FLAT
The February levels were similar in 2019 to the levels in the two previous years.
JUST SO YOU KNOW
Iron ore prices jumped after the Brazilian tailing dam disaster - and they have stayed higher. Today they trade at over US$85/tonne.
FINED FOR OUTAGES
Auckland electricity lines company Vector Limited has been ordered by the Auckland High Court to pay a penalty of almost $3.6 mln for breaching its network quality standard through an excessive level of power outages. These outages happened during severe storms in 2016 and 2017. Vector serves more than half a million homes and businesses in the greater Auckland region and as a regulated business must comply with Commerce Commission regulations regarding the maximum revenue it can collect and the minimum standards of quality it must deliver. Quality is measured in the duration and frequency of power outages.
LOCAL SWAP RATES HOLD
If anything, NZ swap rates were firmer, but only marginally, except at the long end where they fell another -1 bp. The UST 10yr rate is holding at 2.53%. Their 2-10 curve is at +13 bps while their 1-5 curve has widened further to negative -16 bps. The Aussie Govt 10yr is at 1.84% and that is down another -6 bps, the China Govt 10yr is unchanged at 3.18%, while the New Zealand Govt 10yr is down -1 bp at 2.03%. The 90 day bank bill rates were up +2 bps today to 1.90%.
NZ DOLLAR HIGH
The NZ dollar is up from this morning but still down from this time yesterday at 68.9 USc. It is rising and now at 97 AUc and holding at 60.6 euro cents. The TWI-5 is holding high at 73.4.
BITCOIN SLIPS
Bitcoin is at US$3,976, and a small slip from this time yesterday.
This chart is animated here. For previous users, the animation process has been updated and works better now.