A review of things you need to know before you go home on Monday; BNZ joins in; Greenwood joins Westpac, 'you can do better'; Heartland seeks more; swaps dive, NZD strong, & more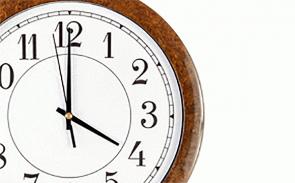 Here are the key things you need to know before you leave work today.
MORTGAGE RATE CHANGES
BNZ stepped up to become the seventh bank to offer a home loan rate carded below 4%. There are now only three hold-outs, and one is ANZ.
TERM DEPOSIT RATE CHANGES
No changes here today.
DEEP DIVE
There is no market data from the usual sources today. But this doesn't mean the day has been quiet. Far from it. Local interest rate markets are responding to the weekend international movements where investors took fright. The size of today's fall in the NZGB 10yr yield isn't especially large at -7 bps, but it is a down trend that started in the GFC where the rate was over 6%. It has never before been below 2%. Today it is at 1.94%. At the start of 2019 is was 2.38%. There is more on this here and the latest updates in the Swap Rate section below.
TAKING FRIGHT
Asian equity markets are just opening. The NZX was obviously first and it is down just -0.4% so far. The ASX isn't so restrained, and is down -1.2%. But Tokyo opened down -3.2%, Hong Kong is down -1.7% and Shanghai is down -0.8%.
LAWYER PIP GREENWOOD JOINS WESTPAC NZ BOARD
Pip Greenwood, a partner at law firm Russell McVeagh, will join Westpac NZ's board as an independent non-executive director from April 1. She retires from Russell McVeagh on March 31. Greenwood is also a director of Fisher & Paykel Healthcare and Spark.
HIGH INTEREST RATES, LOW PAY
Latitude Financial (Gem Visa) has been struck by its office workforce. Latitude has central Auckland offices and is offering its workers a take-it-or-leave-it 3% pay rise. It's union points out that this won't pay for higher parking fees in the area now that the Council is making this option expensive. The workers are turning the company's advertising line back on them - "you can do better".
THE COSTS OF BAD SERVICE
Westpac Group is taking a AU$¼ bln hit as it provisions for 'customer remediation' costs arising out of the Australian Hayne inquiry.
WHAT WILL THE RBNZ DO?
The RBNZ will review our monetary policy settings again this week on Thursday. Almost all analysts thing there will be no change. As BNZ's analysts note, Governor Orr will resist 'snapping at the dovish lures' that are popping up everywhere in the past week or so.
MORE CHEAPER FUNDING
All this cheaper money from wholesale sources has Heartland Bank now considering a new bond offer. It will be for five year money. But no amount sought has been revealed yet. Heartland already has one issue in the market for $150 mln, due to mature in 2022. That currently yields 3.05% and that is the lowest this bond has acheived.
LOCAL SWAP RATES DIVE
A steep bear flattening has taken hold of local swap rates today as they follow international markets down. The two year is down -4 bps, the five year is down -5 bps, and the ten year is down -6 bps. For every duration two years and longer, these local swap rates are all now at record lows. The UST 10yr rate is down -10 bps from Friday at 2.43%. Their 2-10 curve is at +12 bps while their 1-5 curve has widened sharply to negative -21 bps. The Aussie Govt 10yr is at 1.77% and that is down another -7 bps from Friday, the China Govt 10yr is down -3 bps at 3.15%, while the New Zealand Govt 10yr is down -9 bp at 1.94% which is stunning drop to a record new low. The 90 day bank bill rates are down -1 bp today at 1.89%.
NZ DOLLAR HIGH
The NZ dollar is holding high at 68.8 USc. It is rising against the Aussie and now at 97.2 AUc and also up at 60.9 euro cents. The TWI-5 is still at 73.4.
BITCOIN UNCHANGED
Bitcoin is at US$3,968 and virtually unchanged since the end of last week.
This chart is animated here. For previous users, the animation process has been updated and works better now.