A review of things you need to know before you go home on Wednesday; RBNZ clear and dovish, Heartland increases Harmoney stake, Aussie credit crunch, swap rates dive, NZD falls sharply, & more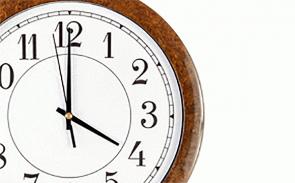 Here are the key things you need to know before you leave work today.
MORTGAGE RATE CHANGES
Nothing reported today. But we are hearing that a bank might be about to sharply cut its five year fixed mortgage rate - maybe to where the two year rate was just a few days ago?
TERM DEPOSIT RATE CHANGES
None here either.
A DOVISH SHIFT
The RBNZ OCR review brought a clear dovish tone. They held the rate unchanged at 1.75% but said directly "the more likely direction of our next OCR move is down." Most of this is based on international sentiment as they see the local labour market "near its maximum sustainable level" and inflation still likely to track up toward 2%. But the weakening global economic outlook now means "the balance of risks to this outlook has shifted to the downside." The NZD shed -1c on the news. Swap rates, which were up about +2 bps then reversed and are now lower.
ASB REPLACES STEVE JURKOVICH WITH TWO PEOPLE
ASB has appointed Tim Deane as its executive general manager for business banking. He joins from a role as managing director of Goodman Fielder New Zealand, and was previously managing director of Fonterra Brands NZ. ASB's executive general manager for corporate banking, Nigel Annett, has been covering the role. Annett stays in the corporate banking role. Previously Steve Jurkovich, who left ASB last year to become Kiwibank CEO, was ASB's head of both business and corporate banking.
HEARTLAND BANK INCREASES HARMONEY STAKE
Heartland Bank has bought 7.2 million Harmoney shares off the peer-to-peer lender's former chairman Rob Campbell. Heartland is now the second biggest shareholder with a 16.92% stake. Interests associated with Harmoney founder Neil Roberts have 39.75%, and Trade Me holds 15.14%.
PARASITIC?
Between Latitude Financial and Flexigroup, Australian non-bank financials have a lock on the New Zealand personal lending market. Today Flexigroup extended its reach by linking its Mastercard product to the very large Farmers Card loyalty program. This is expected to "accelerate [the] growth trajectory" of the Flexigroup business in New Zealand and extract much more revenue from these Farmers Card members.
BE CAREFUL WHAT YOU WISH FOR
As expected, a vengeful Aussie regulator (ASIC) is "hurting would-be borrowers and crimping credit flowing to the economy" because fearful bankers have become overly conservative in approving loans. A credit crunch is underway in Australia. Why would any banker approve a loan if in hindsight something goes wrong and the approver then goes to jail?
LOCAL SWAP RATES AND BOND YIELDS DROP
Local swap rates have also fallen sharply, with the two year down -13 bps from yesterday, the five year down -9 bps and the ten year down -7 bps. The UST 10yr rate is little-changed at 2.42%. Their 2-10 curve has fallen however to just +12 bps while their 1-5 curve has widened to negative -24 bps. The Aussie Govt 10yr is at 1.78% and that is down -1 bp since yesterday, the China Govt 10yr is also down -3 bps at 3.14%, while the New Zealand Govt 10yr is down -12 bps at 1.79% following the Orr move. The NZGB 1-5 curve is now negative by -16 bps while the NZGB 2-10 curve is down to just +32 bps, also a sharp change. The 90 day bank bill rates are down -3 bps at 1.85%.
NZ DOLLAR SLUMPS
The NZ dollar fell by -1c on the RBNZ statement and is now at 68.2 USc. It is also slumping against the Aussie and now at 95.9 AUc (recall it was 97.2 AUc at this time yesterday) and also down at 60.6 euro cents. The TWI-5 has fallen to 72.8.
BITCOIN HOLDS
Bitcoin is at US$3,956 and a tiny recovery from this time yesterday.
This chart is animated here. For previous users, the animation process has been updated and works better now.