New forestry agreement with China to support and strengthen links between government, industry and research institutes, Forestry Minister Shane Jones says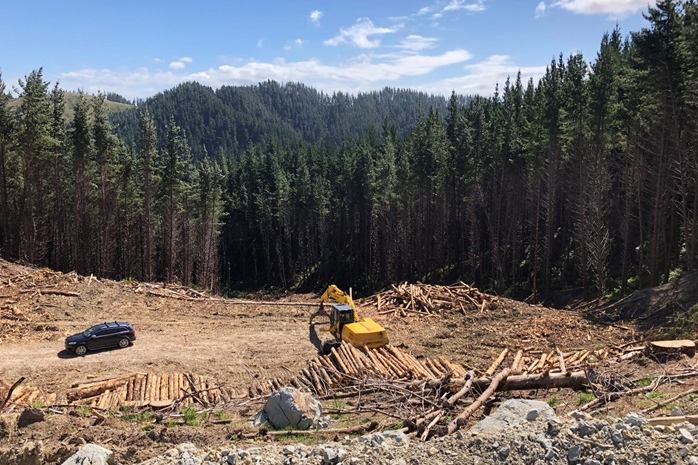 A new agreement signed by the Government is expected to pave the way for greater trade and co-operation between the New Zealand forestry sector and China.
The deal was signed on Monday by Forestry Minister Shane Jones and Zhang Jianlong from China's National Forestry and Grasslands Administration.
"The updated arrangement supports and strengthens links between government, industry and research institutes in New Zealand and China. It provides a framework to address matters such as sustainability, wood processing and utilisation, and trade and investment," Jones says.
He says the forestry sector is an important and growing part of New Zealand's bilateral trade with China. According to Te Uru Rākau (Forestry New Zealand), the total exports of forestry products from New Zealand for the 2017/2018 year were worth $6.4 billion. And 48% of those products were exported to China.
"Much of this growth has come from increased Chinese demand for New Zealand forestry products, supporting both continued high prices and record export volumes," Jones says.
"A number of Chinese companies choose to use wood sourced from New Zealand for their manufacturing, and I'm keen to see how we can grow the relationship further, especially for our respective wood processing industries."
He says it ties in with the Government's goal of planting one billion trees by 2028.
"I see a multitude of opportunities for New Zealand and China to cooperate and support our forestry and wood processing industries, in a way that also supports environmental objectives."
Figures released by Stats NZ last month showed New Zealand exports reached a new high in March, driven by higher exports of dairy, meat, and forestry products, especially to China.
And logs, wood, and wood articles rose $72 million (16% from March 2018) to $530 million in the same period.