Our compilation of some of the key comments made in response to the 2019 Budget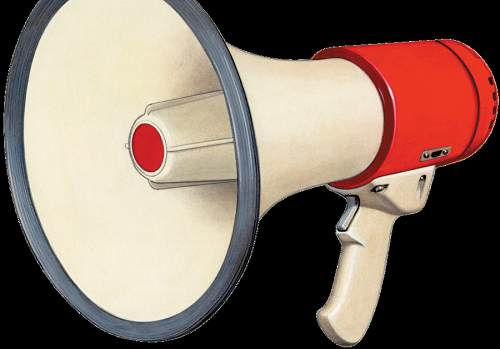 There's been a bit of a mixed bag of comments from business and industries in reaction to the 2019 Budget.
Here we pick out some of the comments that particularly take our fancy.
Business NZ says the Budget contains spending that would be positive for business and the economy.
"The relatively robust figures seen in today's Budget are dependent on the economy continuing to deliver growth so that tax rates can finance the Government's ambitious expenditure programme," says Business NZ CEO Kirk Hope.
"The trick will be to ensure the economy keeps growing sufficiently to ensure promised funding can be delivered to critical areas in a timely way.
"If tax revenue falters over the period, there could be some risks in delivering the proposed Budget surpluses while hoping to reduce debt."
Other business groups were not so fussed. The Canterbury Employers' Chamber of Commerce says the Welbeing Budget "largely overlooks one of the key drivers of people's wellbeing - their livelihoods"
"This is not a Budget that will transform our economy," says CEO Leeann Watson.
"While it will go down in history as the first wellbeing Budget, it does not go far enough in terms of supporting businesses to enable growth."
Business Central was a bit happier.
"Business Central welcomes the government's additional funding for mental health services to improve New Zealanders' wellbeing, which is important to employers and businesses," says Chief Executive John Milford.
"A long-term plan for improving the country's infrastructure is a vital role for government, so it is pleasing to see today's Budget containing more infrastructure spending, particularly on rail."
But another business group underwhelmed was EMA, which said that the Wellbeing Budget had delivered - but not for business.
"Nobody would argue that people's overall wellbeing is important, and there is no doubt that a happier, healthier community is a more productive one," said EMA chief executive Brett O'Riley.
"We do welcome the investment in mental health as it is a cost to everyone in different ways, including business, and any improvement in this area would benefit everyone.
"However, greater recognition could have been made of wellbeing in the business sector as a healthy economy provides the funding to deal with the difficult and complex social issues the Government is tackling," he says.
Perhaps unsurprisingly the Council of Trade Unions is welcoming the concept of a Wellbeing Budget.
"We certainly believe that a budget which focuses on meaningful measures to ensure the lives of all New Zealanders are better, is a good idea," CTU President Richard Wagstaff said.
"The way the Budget has been prepared and presented emphasises the need for better wellbeing outcomes for New Zealanders. In that sense it has succeeded in being a Wellbeing Budget and after years of neglect we've seen the largest new spending in over a decade of $3.8 billion. But the needs of New Zealanders are significant and it will take even more than a single budget to ensuring wellbeing."
Law firm Chapman Tripp thought it was all well meaning but underwhelming.
"Budget 2019 marks a new direction which should, as the wellbeing approach becomes more established and developed, encourage better decision-making," the firm's lawyers say.
"It also marks a slight loosening of the Government's fiscal stance, although within the constraints of the Budget Responsibility Rules. And it delivers a much overdue $1.9b boost to mental health services.
"But it is more catch-up than transformation, and is modest in relation to the Government's year of delivery promise."