Infometrics' Brad Olsen on the Govt and data protection, Stats NZ's new branch, the local elections, whether the end really is in sight for the US-China trade war and meeting global meat demand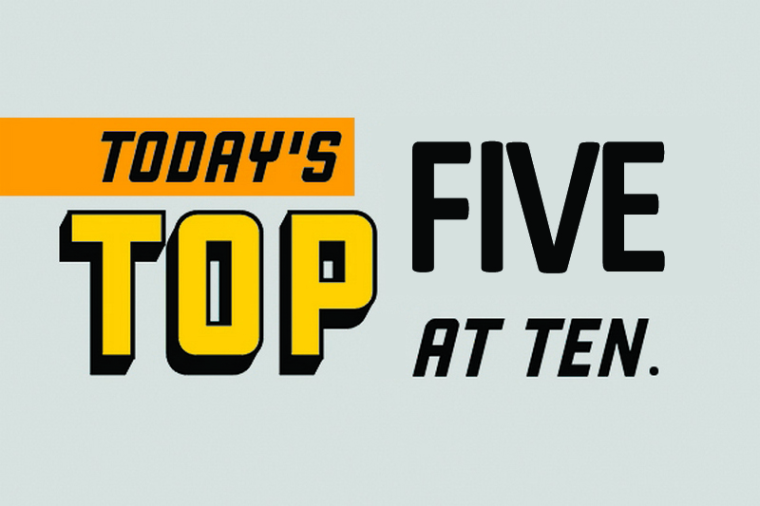 This week's Top 5 comes from Infometrics senior economist Brad Olsen.
As always, we welcome your additions in the comments below or via email to david.chaston@interest.co.nz.
And if you're interested in contributing the occasional Top 5 yourself, contact gareth.vaughan@interest.co.nz.
1. Government seems to be lax on data protection.
Major concerns continue to build over the government's ability to collect and use New Zealanders' data. At the same time a growing list of issues eroding trust in data security. In recent months:
Treasury has uploaded both parts of the Budget and Crown Accounts online too early,
young people's data was compromised by the Ministry of Culture and Heritage,
an unsecured laptop with confidential Commerce Commission transcripts was stolen, and
patient data was exposed after an attack on the computer system used by various health organisations.
"The Government's chief digital officer has asked all Government departments and some connected agencies to ensure they're protected from a data breach.

"I've asked all of the agencies to look at their own public-facing websites that might hold personal information and to check and assure themselves and then come back to me and assure me that they're doing so in a privacy compliant and secure way," Government Chief Digital Officer Paul James said."
2. But it's happy to buy and sell data when it suits.
Stats NZ's new branch – Data Ventures – is working with mobile phone providers Spark and Vodafone to start selling population insights. Although not new, given multiple breaches and botches of government data use, it's not unfair for New Zealanders to be concerned about using data to pinpoint where people are, to make money to keep Stats NZ funded. It's not that the data is identifiable (it's not, it's already aggregated when it gets to Stats NZ), it's that people haven't had the chance to hear about the government's plans. A lack of trust, and lack of confidence in protection, could quickly erode the ability for the project to continue. Indeed, with calls from the Prime Minister to consider online voting for the next local body elections in 2022, it might not be hackers that make online voting unsafe, but instead the government's ability to keep a secret ballot secret.
"The world of statistics is morphing into the world of data. Companies are scrambling to be the first to spot patterns in data – and make money from the results. But given the misuse of mobile device data by other Government statistics agencies, including the Australian Bureau of Statistics, and privacy concerns raised in the wake of the Cambridge Analytica scandal, Stats NZ is wise to move cautiously.

(Data Ventures' initial concept was for the mobile data to be used to track movement patterns, which, Broadley confirms, is something potential customers still say they'd like. But that might take the business unit beyond its "public good" mandate. "Right now there's a lot of work before we get to that.")"

3. Local elections won and lost on delivery and frustration.
Speaking of local elections, last Saturday's results saw an undercurrent of discontent flow from voters, who made it clear that planning is important, but execution is key. Across the country, several sitting Councillors, and a few Mayors, were unceremoniously turfed out. Part of the reason for the changes, certainly in Wellington, was that the public did not feel that enough action had come from the best laid plans and were unimpressed with the lack of detail and concrete milestones. The resulting changing of the guard is ironic, given that we're now likely to see a renegotiation of previous decisions and plans (case in point, Let's Get Wellington Moving). All of which makes it clear that formulating a plan for the future is one thing, but getting it underway as quickly as possible, while maintaining support from all quarters, is another.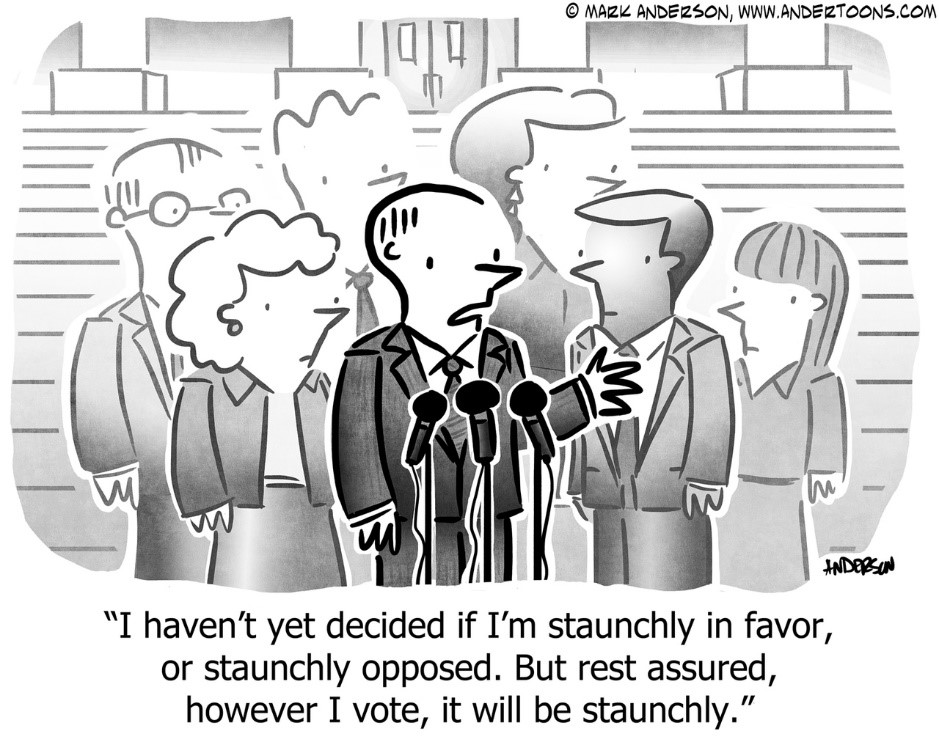 4. An end to the trade war, or more bluster?
With following through with plans mentioned, it's important to highlight the smoke (but no fire) from US President Donald Trump over an end to the US-China trade war. The President has announced that progress is being made on a resolution, and that he will not hike tariffs on some goods to 30% on 15 October, and in return, China will be buying US$50 billion worth of US agriculture products. Yet we've been in this position before, so is there an end finally in sight, or is this more hot air and no action?
"Outlining the first phase of a deal to end a trade war with China, U.S. President Donald Trump on Friday lauded his counterparts for agreeing to make purchases of US$40 billion to US$50 billion in U.S. agricultural goods.

But Darin Friedrichs, senior Asia commodity analyst at brokerage INTL FCStone in Shanghai, threw cold water on the pledge… Boosting purchases so substantially will depend on further progress on other, more thorny, issues still to be dealt with in the talks, said Friedrichs and others."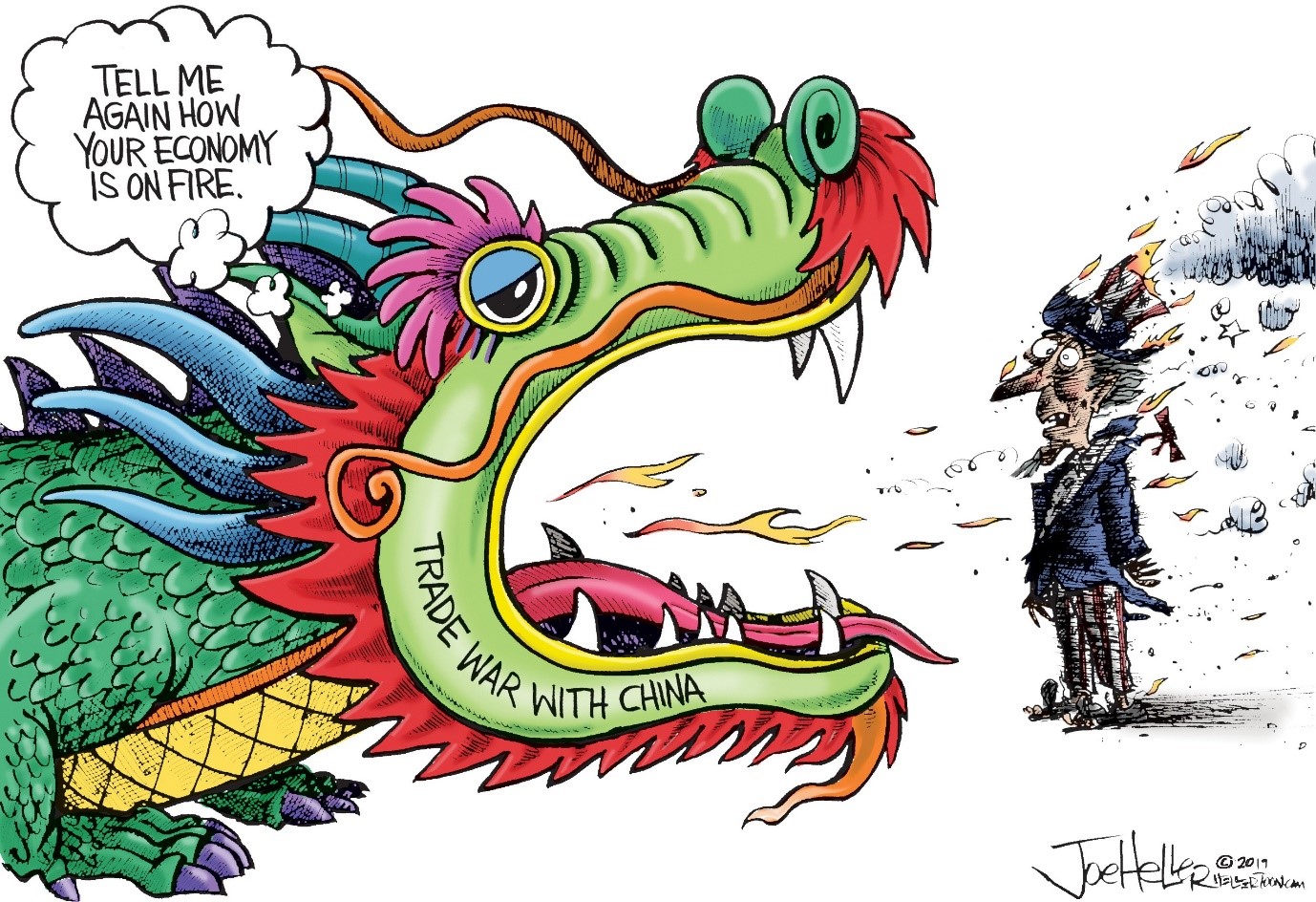 5. China's appetite is New Zealand's gain, and New Zealand's loss.
Buried towards the bottom of Stats NZ's Food Price Index release last week was a spotlight on increased meat prices in New Zealand. The report from Stats NZ noted overseas demand for New Zealand meats as the leading cause of the rise in domestic prices. However, it neglected to mention that the rise in overseas demand was because of a wave of African swine flu that has been sweeping Asia over the last year, which could kill a quarter of the globe's pigs. An undersupply of the pork market in Asia has led to a steep rise in demand for New Zealand's meat proteins as Asian consumers open up their wallets to ensure there is meat on the table. The resulting demand is great news for New Zealand's meat exporters, but not so good for New Zealand consumers, who are now effectively battling with overseas prices being bid higher.
"Prices for bacon and ham, lamb, and beef remained at higher levels.

"Rising export prices on the back of strong overseas demand for New Zealand meat has put upward pressure on the prices Kiwi consumers pay in store," Mrs Johnson said. 

"The weighted average price of lamb chops, blade steak, and bacon all reached record highs in September. This follows previous records for bacon in August, lamb chops in July, and blade steak in June and July."