David Hargreaves suggests the Government's proposed changes to tenancy laws will simply make it harder for the more socially disadvantaged to get private rental accommodation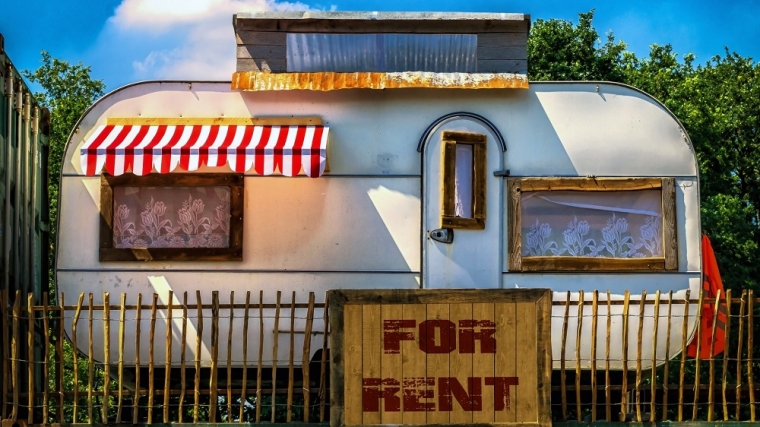 Always look for the unintended consequences.
Invariably whenever changes are proposed for rules there will be some aspect of those changes that has the inverse effect to what was planned.
And so I think it will be with the ending of 'no cause terminations' of periodic tenancies.
I think it will see more socially deprived people who might already be struggling to get private rental accommodation being driven into the arms of the state.
It may also see more lower-cost rental housing simply taken off the market, with the houses sold. That COULD be good for would-be first home buyers for example. But for those who would already struggle to get private rental accommodation now, I think their options could dry up - and it might be a state house or nothing. And I'm sure the Government has not intended that outcome.
The suite of changes to our tenancy laws now proposed was initially signposted last year by then Housing Minister Phil Twyford. It included release of a discussion document. 
I suggest anybody, particularly landlords, who might think what's now being proposed is tough, should read again that original document.
What they wanted
Originally the Government wanted to force tenants' pets on landlords. That's been quietly dropped. The proposed annual review of rents is going ahead - though I don't see that too many landlords could have serious arguments with that. The most silly suggestion from the original proposal that has survived is that it will be now possible for tenants to inflict on landlords things like shelf units. Oh, dear me. My suggestion to landlords is, if your tenants say they are going to put some shelves up, you get them to buy the shelves and then put the damn things up yourself! This might be the best way to avoid disaster.
However, the biggie is around the 'no cause terminations'. Here the Government had an idea I think for something very radical and ended up watering down its proposals in a way that's produced a very dubious outcome.
What we are seeing here I think highlights what happens when a Government has a broad idea about what it wants to do on an issue, decides to consult on it, and is then told in no uncertain terms that what it proposes is not a starter. In this case it means the Government has had to change what it originally intended and has come up with something ripe for unintended consequences. Maybe it's better not to consult! Although I think if they had not consulted on this, then they might have had some real problems.
Getting rid of fixed term rental agreements
It becomes clearer reading everything the Government was originally suggesting through the second time around that one of the key parts about that original discussion document was the way in which it sought to lead discussion in favour of getting rid of fixed term rental agreements.
That would have been a huge thing to do and it would have changed everything.
From the get-go a big part of these proposals was getting rid of the 'no cause' termination of rentals. But, and this is the big but, this could only ever apply to open-ended rentals, the so-called periodic rental agreements.
It seems clear to me that the Government was keen to rid of fixed term rentals altogether. Read the discussion document and the attempt is definitely there to push that - to get the idea embraced.
So, okay, IF the Government had been able to persuade people that getting rid of fixed term rentals was a good idea then ALL rentals would have become periodic and getting rid of 'no cause' would have been huge.
It would have overnight changed the whole rental environment in New Zealand.
But no, there was huge pushback.
Some 88% of landlords who submitted (and actually even 49% of tenants) were against the idea.
So, it died.
Pushing ahead
But, intent presumably on still getting 'tough' the Government has pushed ahead with the 'no cause' plan for periodic tenancies. 
Right, so, here's what I think will happen. Landlords will in increasing numbers look to fill their properties with fixed term tenants.
You might argue that for a landlord there's a risk in that, because if someone's signed up for 12 months, well, then they are going to prove difficult to get out of there if they prove to be troublesome. But, particularly with sought-after properties, (and this is already the case with many properties) the landlords can seek a high degree of comfort for themselves in terms of getting references from would-be tenants, talking to employers, checking out the ability of the tenant to pay.
Accidents can always happen, but if someone's employment checks out and they have great references from former landlords, well, you would be very unlucky indeed to get problems from them.
I actually found myself on the market looking for an apartment to rent in Auckland earlier this year. And I went through the whole thing of providing an example of a payslip, a very good reference (thank you Crockers!) and then, because the letting agent suggested it would be to my advantage to do so, I proposed taking the chosen apartment for a year. Now, I wasn't that comfortable about committing for such a period, but it worked, I got it, and now I'm seven months down the track and all is good.
What about those on low incomes?
Consider though the situation of a lower income person, perhaps not with job stability, perhaps not with a job. Are they going to be in a position to go for a 12 month fixed agreement?
No, they are going to want an open-ended agreement.
How many landlords, given the option now though, are going to want open-ended agreements, when it's likely to prove to be difficult to get rid of tenants if there are problems?
Surely fixed term rentals will be the way to go. And that means the more socially deprived will end up the only logical place they can end up - in state housing. 
Faced with overwhelming opposition to getting rid of fixed term rentals, the Government should have actually rethought the idea of ending 'no cause' periodic rentals. I would suggest they should still possibly rethink it. Maybe there is a compromise that can be reached.
As proposed it will have the opposite effect to what the Government intended - unless it is the Government's wish to have more and more New Zealanders become state house tenants.