Siah Hwee Ang on the inevitable slowdown of China's growing economy, what's planned for the 70th birthday, ASEAN economies to take off, multilateral agreements to be tested again and could bilateral agreements provide better solutions?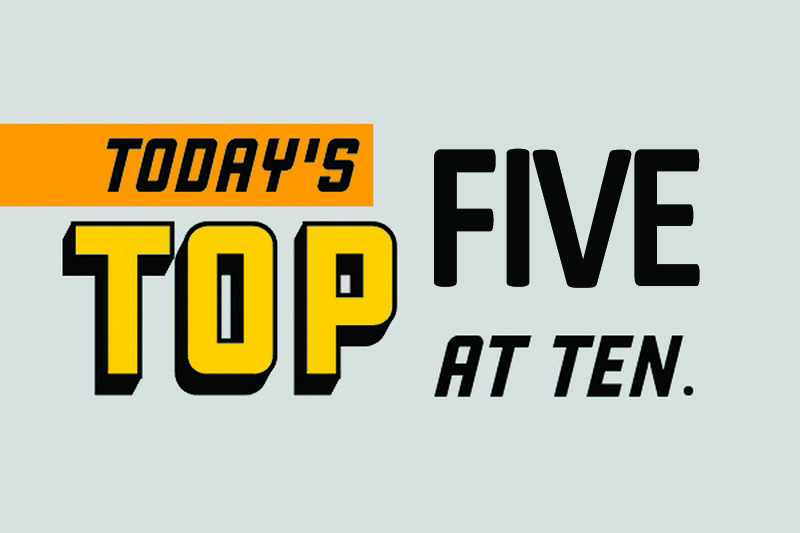 This week's Top 5 comes from Professor Siah Hwee Ang, the BNZ chair in business in Asia who also chairs the enabling our Asia-Pacific trading nation distinctiveness theme at Victoria University. 
As always, we welcome your additions in the comments below or via email to david.chaston@interest.co.nz.
And if you're interested in contributing the occasional Top 5 yourself, contact gareth.vaughan@interest.co.nz.
1. The inevitable slowdown of China's growing economy.
China's economy is expected to grow at around 6.2% in 2019.
In 2018, the second largest economy in the world grew by 6.6% – US$1.465 trillion dollars. This figure is larger than Australia's entire economy, which was the 13th largest in the world in 2018, standing at US$1.432 trillion dollars.
If the numbers for 2019 and 2020 continue as predicted, then China would still be growing an economy just short of the Netherlands' economy in both years.
A stable growth rate for China would be useful for its development. It is, in fact, better for the world given how other economies are tied to China in trade and investment.
The pace of the slowdown in this period has been steady on its own. Managing China's slowdown without affecting the world economy is a major shift to watch.
In the meantime, the jury is out on whether China is indeed a developed country. But China's wealth will continue to rise at a steady rate in the next years (see chart below).
2. China turns 70 in 2019, what's lined up?
The People's Republic of China has its 70th Anniversary this year.
It aims to eradicate poverty and to move up a notch to being a moderately prosperous society in 2020. Its rising population should cause it to stop and ponder its plans for transformation and tackling inequality issues.
The Communist Party celebrates its centenary in 2021.
To coincide with the 1 October 70th celebration of, Beijing will open its new international airport –Beijing Daxing International Airport. This airport will eventually handle 880,000 flights and 100 million passengers each year.
This is in alignment with China's steady opening up to foreign investors and companies and the successful China International Import Expo that was held in November.
In the midst of a trade war with the US, China is still the largest trading partner to more than 120 other nations and it seeks to address the trade surplus issues that have taken a centre stage this past year.
The Made in China 2025 initiative will roll on. On 1 November, China launched its 5G networks, which will attract interest from technology companies seeking to exploit this advancement in wireless technology in the country. China is also going from strength to strength in technology spaces such as solar energy and artificial intelligence. Watch this space in 2020, and how the US and US companies will respond to these developments. High stakes are involved as foreign technology companies rise up to the challenge of customising for the largest consumer market.
3. Expect ASEAN economies to take off.
As the world economy is expected to drop by US$700 billion in GDP in 2020 if the China US trade war persists, some Asian economies will continue to fill these gaps.
ASEAN economies have been growing at a great pace in the last few years and will be expected to top more than US$3 trillion in GDP this year.
ASEAN's economy is already bigger than that of the UK and India and is expected to start chasing the world's fourth largest economy, Germany.
The countries in the bloc are geographically well-positioned and will continue to play a role in any significant Asia-Pacific and/or Indo-Pacific conversations.
Being a strong engine for the world's economic growth in the next two decades means lots of attention will be focussed on the rising middle-income consumer pool.
In 2019, the IMF expects Indonesia, Malaysia, Philippines, Thailand and Vietnam to be amongst the world's top-20 largest drivers of global GDP growth.
We should expect this trend to continue as we watch ASEAN assume a pivotal role in global and Asian economic discussions.
4. Multilateral agreements to be put to the test …. again.
A few good things have been happening in the multilateral space in 2019.
The CPTPP is on its way. The RCEP negotiation has concluded, with 15 countries expected to sign the pact in 2020.
But these are far from done and dusted.
Countries in the CPTPP are still recovering from the loss of the US, which deemed the CPTPP less attractive. These countries are still working on how to maximise benefits from the trade pact without exposing themselves to the effects of opening up. Countries outside the pact are looking in to see how that's working with the group of 11 before raising their hands to be considered for joining.
There have been calls for China to join the CPTPP. China's inclusion into the CPTPP, if it makes sense at all on top of the RCEP, would boost the profile of the trade pact without the US.
Then there is the RCEP without India. It is argued that India might lose the most from opting to be out (for now). India is lukewarm to the pressures – insisting that this must be a good deal for India rather than to partake for the sake of it. It looks like this conversation will take a long while to resolve.
Then there is China's One Belt One Road Initiative (BRI). China held the second Belt Road Forum in late April this year. At the Forum, it continued to showcase the multifaceted nature of this initiative. However, a few countries were more keen to provide feedback on the ambiguous nature of it, and air their concerns around debt issues relating to borrowing for infrastructure projects. China agreed to address these concerns. It is clear though that the BRI is here to stay, as it was written into China's CPC Constitution at the CPC 19th National Congress in October 2017.
An Indo-Pacific counter to the BRI has been proposed and it will be interesting to watch any developments around this in 2020.
5. Could bilateral agreements provide better immediate solutions to trade challenges?
2019 saw a tug of war between bilateral (economic) relations between the US and China, China and South Korea, and South Korea and Japan, to name a few.
The US-China trade war will be the most watched. Together the two countries are the largest trading partner to the rest of the countries in the world. Any movement here would have significant spill over effects.
Issues between the three major countries in North Asia, i.e. China, Japan and South Korea will persist.
As a group, the three economies will match the size of the US economy. So, there is an incentive for them to work alongside each other. In the aftermath of the RCEP negotiations, these countries are in fact back at the negotiation table on their trilateral agreement.
Other countries are also busy working on possibilities, with the UK and EU still awaiting the Brexit outcomes.
The US has dropped off from TPP, yet they managed to revamp the USMCA from the previous NAFTA, though not fully rectified yet. Could there be some movement here on the potential 16 years' deal in 2020?
In 2020, we should see more progress in bilateral and trilateral agreements as countries try to protect themselves from global uncertainties. Agreements between smaller numbers of countries tend to allow higher quality outcomes and shorter negotiation periods. But large multilateral deals can be a good starting point for enhanced bilateral and trilateral deals.