Peter Dunne examines the prospect that our election next year may turn into an auction with the major parties seeking to outspend each other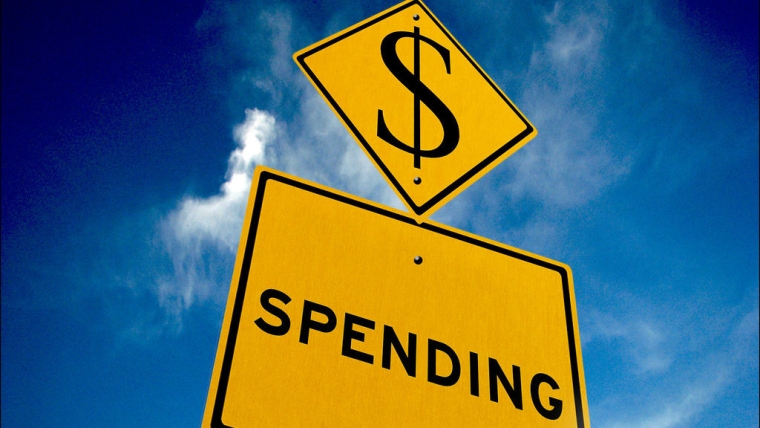 By Peter Dunne*
Britain votes today in an election brought on by the ongoing failure of the House of Commons to approve any of the Brexit deals put before it over the last couple of years by successive Prime Ministers, Theresa May and now Boris Johnson.
Mr Johnson will be hoping his gamble to call an early election will pay off and that he will be able to honour his latest commitment to the British people to leave the European Union by the end of the coming January. But whether even a decisive election outcome will help heal the divisions that have exploded in Britain since the 2016 referendum, and now threaten the very survival of the United Kingdom, is doubtful.
There has been another aspect to this election that has been significant.
Jeremy Corbyn's Labour Party has been campaigning to end what it describes as the austerity of the last decade by promoting the most left-wing manifesto published by Labour since 1945. It even surpasses Michael Foot's 1983 effort, now remembered as "the longest suicide note in history" which contributed to Labour's landslide defeat by a Margaret Thatcher rampant after recapturing the Falklands Islands a year earlier. Time will tell whether Mr Corbyn can buck history, or whether a similar fate awaits him this election.
The relevance of this to New Zealand was highlighted by the Greens' announcement earlier this week that they will no longer be bound by the Budget Responsibility Rules they agreed with Labour before the last election to stave off allegations that they were too profligate to be trusted in government. The Rules were designed to show that both Labour and the Greens could act responsibly in office, and to pacify sympathetic but edgy voters that they would mismanage the economy, if put in charge.
Now, the Greens say the rules are too restrictive, stopping the government at a time of record surpluses from investing the amounts they see as required to overcome local rising social and infrastructure deficits – from increasing child poverty levels to upgraded schools and hospitals. As well, even Labour, after a similar two years of criticism from its core supporters that it is being too stringent, is looking to loosen its purse strings and considerably soften the self-imposed Budget Responsibility Rules.
In so doing, both parties will be hoping to regain some momentum towards becoming the "transformational" government they jointly pledged to become at the last election. But the Finance Minister will not abandon fiscal restraint altogether, as, like Finance Ministers before him, he has developed the acute sense of parsimony that goes with the job.
Nevertheless, as Labour enters election year it can be expected to become considerably freer with its spending promises than it has been so far. Even more freed of the restraint of the Budget Responsibility Rules the Greens can be expected to go full Corbyn now when it comes to spending promises. Between them, both look like offering a veritable cornucopia of expensive election goodies for voters to drool over.
National will be rubbing its hands in glee at the prospect of at last facing unashamed real tax and spend parties at the election, but may need to tread a little carefully.
If, as Jeremy Corbyn is so obviously hoping in Britain, the public reaction against government restraint has built up to the extent that voters are now prepared to indulge in a splurge of public spending and mounting debt, based on selective discriminatory tax increases on others, National may quickly find that being the harbinger of fiscal responsibility is not the winning card it once was.
After a decade of relative stability and steady although modest income growth, voters may indeed be willing to kick back their heels somewhat come election time. In such circumstances, it will without hesitation and quickly and shamelessly seek to outspend Labour and the Greens. And we will end up with potentially the biggest election auction of recent times, possibly even since 1957 and Labour's infamous final campaign advertisement "Do you want 100 pounds or not?".
With the ongoing international economic uncertainty caused by Britain's dithering over Brexit, through to having to pay for yet another visit here by a member of its Royal Family, New Zealand has not had much to be grateful to Britain for in recent years.
It may have even less to be pleased about should Mr Corbyn emerge as its next Prime Minister and the contagion he unleashes spreads to our shores.
---
*Peter Dunne is the former leader of UnitedFuture, an ex-Labour Party MP, and a former cabinet minister. This article first ran here and is used with permission.