David Hargreaves offers alternatives to what the Government is proposing with its revamp of New Zealand's tenancy rules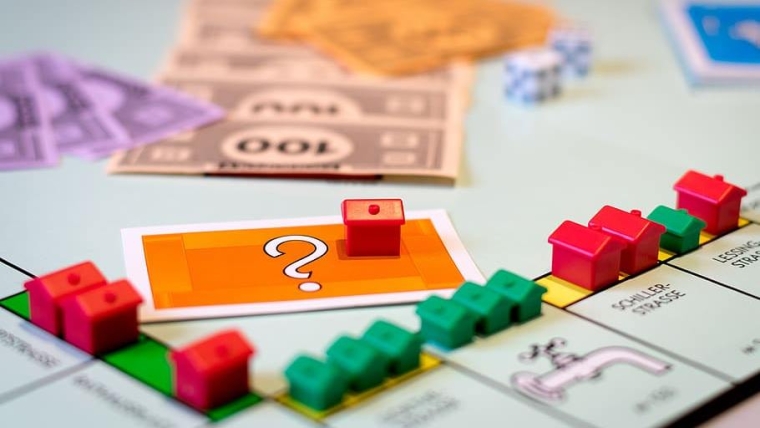 Well, they've got this completely the wrong way around, I think.
With the introduction of the Residential Tenancies Amendment Bill into Parliament, the Government is going to press on as intended with some far reaching changes to our tenancy rules for rental accommodation.
The officials have had their say on the legislation, the public now get their say (submissions close on March 25) and the bill is set to be reported back to Parliament on June 22.
I've already expressed a view on the plans, but since there's now definitive legislation to look at, I now have another go.
And as I said at the top, I think the Government's got this wrong and I hope even at this relatively advanced stage it can be convinced to change its mind. A complete reversal in thinking and direction is what's needed in my view.
My focus here will be on the part of the legislation with the biggest ramifications - that's the proposed abolition of 'no cause' ending of periodic tenancies. 
As I said in my earlier opine on this subject it seems clear to me the Government originally  had philosophical hankerings to completely remove fixed term tenancies in favour of all open-ended (periodic) tenancies. 
It met big pushback from the public on that one (ending fixed term tenancies, that is) so didn't persist.
Pushing the landlords into open-ended tenancies
What we've got now is a proposal, as per the legislation, that fixed term tenancies will continue.
But of course now once a fixed term tenancy ends it will automatically revert and become 'periodic', or more to the point, open-ended unless the landlord can give specific reasons for the tenancy to end. And ditto to that once the 'periodic' term begins. A landlord can now only end a tenancy for 'good reasons'. And such reasons of course include if the tenant repeatedly fails to pay the rent on time or repeatedly engages in antisocial behaviour.
Clearly the Government wants as many people as possible to be on open-ended tenancies whereby they decide if and when they will move out. And that's without those tenants giving any commitment at all to staying in the property for any period of time. Which is just unfair, I think.
Essentially as planned what will happen is now that a tenant will go into rented accommodation and simply be able to stay there for as long as they want,  pretty much until the landlord decides they want to sell the place, or genuinely need to refurbish it, or genuinely want to move in themselves. And there's even a nasty little clause in the legislation that makes it an offence for a landlord to try to terminate a tenancy (either by giving a notice to the tenant or by applying to the Tenancy Tribunal for an order) "knowing that they are not entitled to do so". I think that clause is just plain offensive.
You won't be able to get rid of them
As this legislation stands I reckon it's going to be virtually impossible for landlords to remove unruly tenants once a 'periodic' tenancy has commenced. And remember, the clear intention for this Government is to have as many tenancies as possible simply to either be, or become 'periodic'. 
The legislation says that most unruly tenants will now only be able to be removed on a 'three strikes and you are out' basis. So, that's three written warnings that have to be issued by the landlord within a 90 day period before the landlord can then apply to the Tenancy Tribunal to get the tenant out. Imagine the work that would be involved for a landlord in doing that. Imagine the effective cost to the landlord in terms of hours spent (and by implication money lost) in doing that.
As I said in my earlier article on these proposals, the most likely outcome here is that landlords would seek gold-plated tenants that come with excellent work references and excellent previous tenancy references. People who might be more on the 'fringes' and on whom landlords might have been prepared to take a chance earlier, will not get those chances now.
The poorer and more disadvantaged are less likely to get a break. This legislation will most undermine the people it sets out to protect, in my view.
The whole premise of the legislation is wrong.
Telling the private sector what to do
The legislation takes, in my view, an attitude that private sector landlords 'have' to provide rented accommodation. It takes an attitude that every tenant should be able to go into a property without making any specific commitment themselves, but that the landlord is effectively now committed to allowing that person to stay in the landlord's property for as long as they want.
Well, there's a problem. Nobody HAS to rent out property.
If it's too tough and too risky then landlords will likely just not bother. 
Potentially then we could simply see rental properties taken off the market. Maybe they would be sold. As I said in my earlier article that MIGHT be good for first home buyers, for example, because it would put more properties on the market.
But it might also drive up rentals for the properties that are still up for rent, if the (more limited) supply of such rentals becomes more squeezed.
And it means that those who would most struggle to get into a rental property now probably won't be able to and will be left looking for state housing as their solution. This would definitely further marginalise more people and simply produce more people dependent on the state, I think.
My answer
So, what would I do?
I would actually turn this on its head.
Get rid of 'periodic' rentals instead. 
Make rentals for a fixed term. 
Ah, you immediately say, not everybody could or would want to sign up for say a year  -  and landlords might not want to risk signing up people for that long.
Well, okay. A month could be a fixed term. 
As I might have mentioned previously somewhere, many years ago I rented a rundown bedsit in a rundown part of South London from a landlord who only rented to people from New Zealand, who fashioned his flats as 'holiday rentals' and who would bring a fresh one-month tenancy agreement round for you to sign every month!
Now you might think that sounds silly. But, if a landlord was not sure about a tenant then they could sign them up for a month or two as a kind of trial and then if all appeared to be going well then sign them up for a longer term. Why not? Both parties would at least know where they stand.
And equally, if both parties were in agreement and happy, what about the possibility of people signing up for say a three-year tenancy or even longer? 
Surely if we want to see more maturity come into the New Zealand rental market then having tenants signed up for proper agreed terms of tenancy is the way to go. 
Turn this on its head
I have rented a lot. It's not a nice feeling that the landlord could, at a whim, decide they want to end your tenancy. 
But equally, the person who owns the property is entitled to do what they want with that property. Telling that person they have to 'put up and shut up' with a tenant for an open-ended term, when the tenant themselves makes no such commitment in return, is plainly unfair.
The way to give tenants security of tenure is by defining a specific period of time for the tenancy and to have that renegotiable at the end of the term.
This legislation as it stands is an attempt to railroad landlords into taking on tenants who may or may not prove to be the tenants from hell on an open-ended basis. 
It is the state trying to tell the private sector what it should be doing. 
Well good luck. It will have the opposite effect to what is intended.
As I said at the top, the Government have got this completely the wrong way around. Make fixed-term rentals the way to go. Do away with open-ended 'periodic' tenancies.
My hope actually is that with this being an election year this legislation might get lost in the rush and not make it through Parliament. I really do hope so, because I reckon for sure that if it does go through as currently intended it will prove unworkable and it will have to be changed.
What do you think?