Chris Trotter looks at the political machinations of the coronavirus crisis during an election year noting National's window to attack is narrow but Health Minister David Clark must step up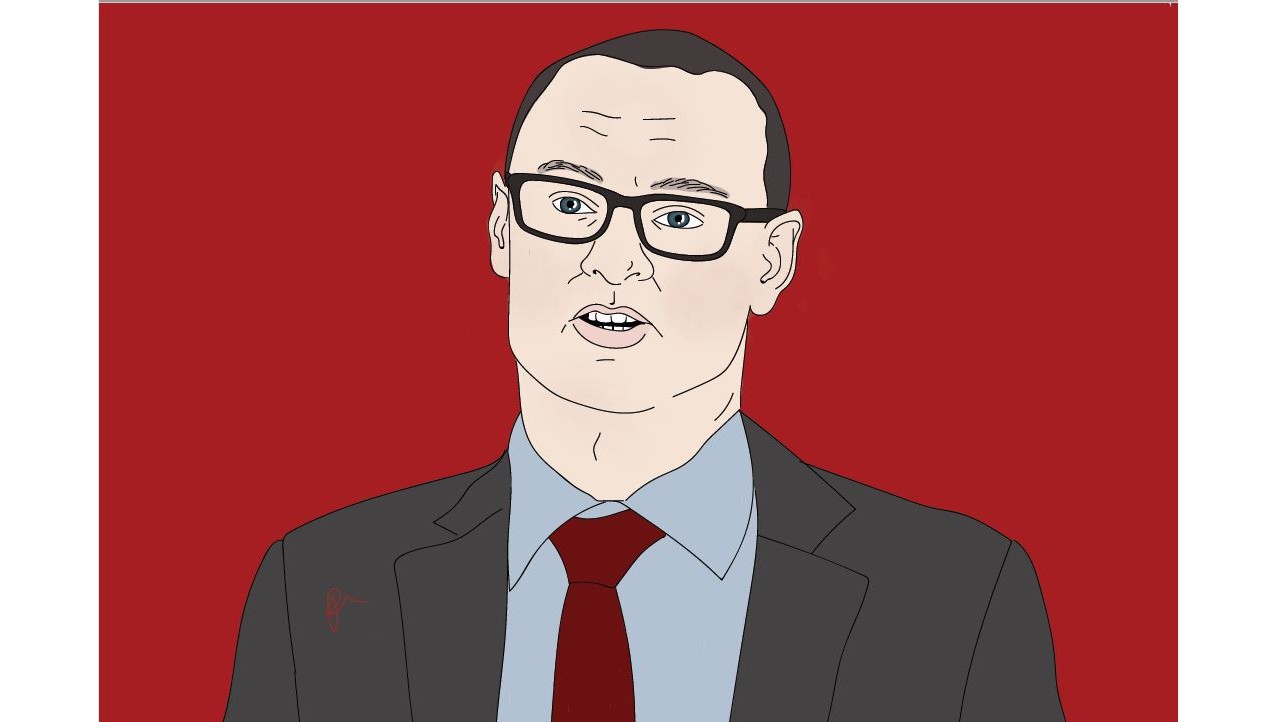 By Chris Trotter*
"Brownie, you're doing a helluva job!" George Bush's premature commendation of Michael Brown, Director of the Federal Emergency Management Agency (FEMA) during Hurricane Katrina, is infamously ironic. Because, of course, "Brownie" wasn't doing "a helluva job". Indeed, Bush's appointee had so utterly failed to deal with one the United States' worst natural disasters, that he was quietly relieved of his disaster relief responsibilities. Had he not been so closely associated with the President he would have been summarily sacked.
Bush's notoriously tin-eared response to Katrina is said by many historians of his presidency to mark the beginning of his own fall from political grace. Fifteen years on, to observe that a leading politician, or a senior public official, is doing "a helluva job" has come to mean the precise opposite. The last thing the Prime Minister wants to hear in relation to her handling of the Covid-19 Virus medical emergency is the derisive cat-call – "Helluva job, Jacinda!"
On the other hand, this emergency could win the 2020 General Election for the Prime Minister. If she is able to ensure that vital medical and bureaucratic resources are properly marshalled and distributed; if she becomes the reassuring face of an effective and protective state; most particularly, if she is able to ensure the fast and free flow of relevant information to a cellphone-wielding citizenry ravenous for any and every scrap of news; then her standing will rise to new, potentially legendary, heights; and Simon Bridges will become the answer to a Trivial Pursuit question.
Making this happen will, however, be no easy matter. The capacity of the New Zealand state to deliver effective protection to its citizens in an emergency has been seriously eroded by decades of administrative and financial stringency. The endless horror stories emanating from the public institutions established to deal with the effects of the Christchurch earthquakes testify to the sheer scale of the problem. Transitioning public servants rapidly from the strict managerialist ethos of the State Sector Act, to one more suited to the open-ended state intervention and care mandated by emergency conditions, has become extremely challenging.
And risky. In terms of potential cock-ups, the Prime Minister needs to keep a particularly close watch on her Health Minister, David Clark. A more "political" politician than Clark would already have stepped forward to make the challenge of Covid-19 his own. Unfortunately, Clark has an unfortunate reputation for being "guided" almost entirely by his officials. Certainly, he has displayed a consistent unwillingness to be held to account by the news media. Not even the current crisis has been enough to change his "no, you do it" approach. Rather than Clark's, it is Director-General of Health Ashley Bloomfield's visage that is fast become the face of this Government's response to Covid-19.
But, Bloomfield is a health professional, not a politician – a job which requires a very special set of skills. Not the least of these is the ability to anticipate – and head off – potentially disastrous errors before they happen.
The news that the Covid-19 virus had arrived in New Zealand aboard Emirates Flight EK450 should have prompted Clark to demand that every single passenger who'd disembarked in Auckland be tested for the virus and placed on the hottest of hot-lists for follow-up monitoring by the front-line anti-virus fighters at Healthline. Effective containment of the disease isn't just a medical obligation: for Clark, it's a political necessity.
If the Health Minister had been alert to the multitude of risk factors present in the circumstances of the virus's arrival in New Zealand, then National's Health Spokesperson, Michael Woodhouse, would not have been in a position to release the following details to the news media:
"National has been contacted by a passenger who was on the flight who developed a cough after landing. He called Healthline asking whether he should go to the hospital for a check-up. He was told not to worry if his temperature is under 38 degrees. He was also advised to take Panadol which would lower a temperature. He was told that he would not need to self-isolate and could go to work on Monday. He has chosen to go into isolation anyway."
It's a wonder Woodhouse didn't entitle his media statement "Helluva job, Clarkie!"
The National Opposition has only a narrow window of opportunity within which to imprint the sort of messages that will turn the Covid-19 Crisis to its political advantage. As the number of New Zealanders infected with the virus multiplies, the opportunities for National to intervene – without coming across as indecently opportunistic political ghouls – will shrink.  Hence Woodhouse's urgency in driving home National's key message: "Response to coronavirus totally inadequate". Repeated endlessly, and fleshed out with the sort of anecdotal evidence that National's Health Spokesperson has already passed on, the Opposition's "totally inadequate response" mantra may soon pose a clear and present danger to the Government's re-election chances.
The Prime Minister must make it crystal clear to her Health Minister that he needs to step-up right now and take personal control of the way the Government's fightback against the Covid-19 Virus is presented to the public. Woodhouse was stating no more than the truth in his release when he said: "The Minister should be providing consistent public reassurance to prevent panic – it can no longer just be left to officials."
And that word, "panic", is not misplaced. The scenes that unfolded in supermarkets across Auckland, as news of the first confirmed case of Covid-19 in New Zealand filtered through the community, revealed a population whose anxiety levels are dangerously elevated. To bring those levels down, effective containment of the outbreak is absolutely essential. Stories about Healthline responders telling people with plausible grounds for believing themselves to be infected to take a couple of Panadol and head in to work on Monday, will not only spread like wildfire, but they will also undermine the credibility and effectiveness of the state's first line of defence.
The Prime Minister simply cannot afford to let these sorts of rumours get away on her. The gap which separates Jacinda Ardern from being seen to have led New Zealand safely through a serious national crisis; and having to shoulder the blame for an election-losing national tragedy, is perilously narrow. Having an effective and trustworthy Health Minister standing at her side for the duration of the fightback is essential. If that role isn't one David Clark feels up to playing, then he, or Jacinda, should urgently arrange for it to be given to somebody else.
Because, when it comes to getting us through the Covid-19 Crisis, the Prime Minister and her government really are obligated to do "a helluva job".
---
*Chris Trotter has been writing and commenting professionally about New Zealand politics for more than 30 years. His work may be found at http://bowalleyroad.blogspot.com. He writes a fortnightly column for interest.co.nz.