Geoff Simmons on a UBI stimulus package for coronavirus, rangatiratanga, local government funding & localism, funding political parties and tech optimism in the face of environmental crisis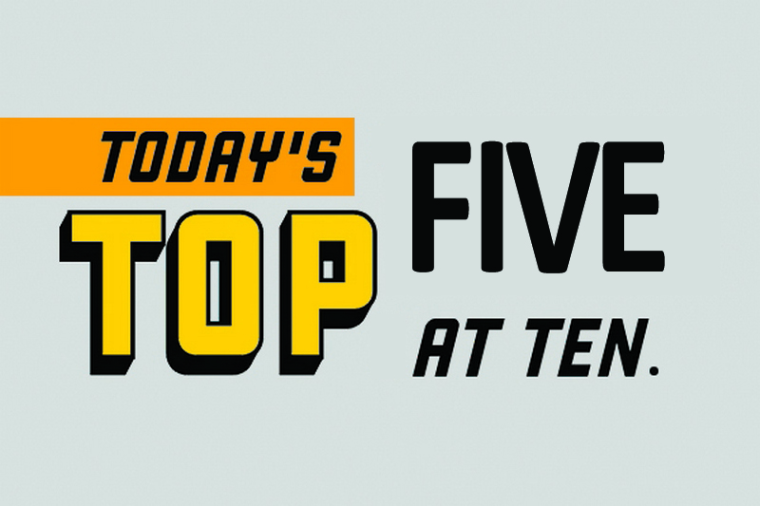 This week's Top 5 comes from Geoff Simmons, leader of The Opportunities Party.
As always, we welcome your additions in the comments below or via email to david.chaston@interest.co.nz.
And if you're interested in contributing the occasional Top 5 yourself, contact gareth.vaughan@interest.co.nz.
1) Should we have a UBI stimulus package for coronavirus?
Labour and National's response to the coronavirus crisis both seemed incredibly conservative and timid. National is calling for a regulation bonfire, but it isn't clear what will be different from their last attempt with 2015's Rules Reduction Taskforce. Meanwhile Labour are set to hand wage subsidies to employers. This looks like it will be complex and full of anomalies - including overlooking growing numbers of contractors.
Overseas the debate is a bit bolder and more innovative. The coronavirus looks to be a one off shock - albeit we don't know how long it will last and how deep it will go. So why not respond with a one off injection of resource into the economy? Why not give it directly to the people instead of businesses? Calls for a Unconditional Basic Income (UBI) Stimulus - a $1000 one-off payment to everyone - are growing in the United States.
Giving the people money directly allows the labour market to stay responsive, whereas wage subsidies tie people to jobs where there is nothing to do. A UBI Stimulus will also involve a whole lot less bureaucracy to deliver. Sure, some people will get money they don't need. We can ask them to take a holiday in the Catlins.
This is not without precedent. During the Global Financial Crisis Australia gave everyone $1000. It was controversial at the time but it seems that with the benefit of hindsight, voters are positive:
Ten years on from the global financial crisis, Australian voters are comfortable that the $52bn stimulus package launched by the then Labor government, while politically controversial at the time, kept the country out of recession.

A new poll commissioned by the progressive think-tank, the Australia Institute, in cooperation with Labor's Chifley Institute, finds 62% of a sample of 1,408 voters believe the stimulus package kept Australia out of recession in contrast to other major developed economies.
This video discusses the UBI stimulus proposal.
2) Rangatiratanga - giving people more say in the services that affect them.
To me the UBI is the ultimate in rangatiratanga. I think this word is feared by a lot of Pakeha because they don't understand it. And it is a massive concept, for sure. As best I understand it rangatiratanga means having agency, being in control of your own life, being able to paddle your own canoe. I think it is a beautiful concept, and one that all Kiwis would embrace if they understood it. It isn't about one person having power over another. We can all have rangatiratanga, which in turn makes honouring the Treaty good for all of us.
Like I said, I think UBI is a great example of rangatiratanga. Giving people money involves trusting people to know the best way to spend money in order to make their life better. However, as a country we struggle giving people more say over the services that affect them. It seems our politicians or officials are too interested in holding onto the power that comes with handing out cash.
Whanau Ora is probably the other best current example of rangatiratanga in our public sector, yet even that seems to be being subsumed back into public sector control:
In the 2019 Budget, Whānau Ora received an $80m funding boost over four years. But problems arose when the three agencies who commission Whānau Ora services around the country realised they were only allocated $10 million of that so far. About $12m was set to go to Te Puni Kōkiri to manage and expand Whānau Ora.

On top of the $80 million boost directed to Whānau Ora, an extra $35m was secured in a joint bid with Corrections to trial a Whānau Ora service for families of inmates, Paiheretia Te Muka Tāngata.

But Dame Tariana [Turia], who created the policy when she co-lead the Māori Party, said government agencies, such as Corrections already had large budget pools to draw their services from. She said new money earmarked for Whānau Ora should be directed to the commissioning agencies that were already doing good work. "It's the only policy in government which is successful for Māori people," she said. "Now why wouldn't you continue to fund it and continue to fund it in a way where Māori are able to make a difference for themselves."
It shouldn't be a surprise, but Whanau Ora shows that giving people more say over the services that affect them works.
3) Devolution in practice - local government funding.
Despite our history and the cultural importance of rangatiratanga, New Zealand does poorly when it comes to giving people a greater say in the services that affect them. You only need to look at the state of local government to understand that. We are the most centralised country in the world when it comes to deciding how money is spent. The Provincial Growth Fund is a great example - Shane Jones wants to help the regions but he doesn't trust them to make their own decisions.
You might argue that we should be centralised because of economies of scale when it comes to administration, but in the modern digital age, that argument is rapidly disappearing. Central Government could, if it chose to, provide common infrastructure that empowers local action. Instead it pushes responsibilities to local government without any resources to do anything about it. Then blames local government for doing a crap job (e.g. with water infrastructure, or building houses).
As NZ Initiative's Oliver Hartwich succinctly puts it, localism is about:
• Bringing government closer to the people (subsidiarity principle).

• Aligning the incentives local and central government face.

• Ensuring local government promotes economic growth by letting it benefit from it.

• Allowing local government to find local solution to local problems.

• Strengthening public participation and local democracy.
This chart from Infrastructure NZ summarises one aspect of the problem well. Local Government has more than its fair share of infrastructure, but nowhere near its fair share of funding to manage it.
4) Funding political parties.
On the subject of funding it is hard to look past the current political party funding scandals. These seem set to dominate the 2020 election cycle. We are in the incredible position where both sides of the house are under the microscope, and no-one in Parliament seems capable of speaking the plain truth of the situation. The current system is quite clearly a joke. Our reputation as an honest, corruption free country is on the line here.
I guess I shouldn't be surprised, but when I hear the sums involved I have to ask - is that all it takes to get the ear of politicians in this country? No wonder making real change is so hard.
Danyl McLauchlan says it far more articulately than I could:
Politicians and political operatives like to think of themselves as basically decent people, and the way they deal with the cognitive dissonance of being implicated in our obviously rotten donations system is by convincing themselves that the system is actually good, or at least defensible. But it is not. It's clear that we need a Commission of Inquiry into political donations: the incidents which come to light through a dumb sequence of hilarious accidents are unlikely to be the only breaches of the law. It's also clear that neither National, New Zealand First or Labour have any interest in such an outcome or in any meaningful change to the status quo.

Most people who follow politics and pay attention to political stories see things through the prism of party politics. We support one party or leader and oppose their adversaries, along with their supporters. But we don't seem to know how to react to scandals in which the whole system – including the parties and people we like – are implicated.

The donations scandal looks very different if we see ourselves not as Labour supporters or National voters but as citizens of a country whose politicians are selling us all out, and that we can try and fix this problem by critiquing our own parties, not the ones we oppose. No matter what your politics and beliefs are, they are almost certainly not the values of the corporate fishing industry, or the racing industry, or the Chinese Communist Party, and none of us will get the country we want if our political leaders were to be secretly beholden to those interests instead of ours.
This cartoon pretty much sums up the madness of the situation.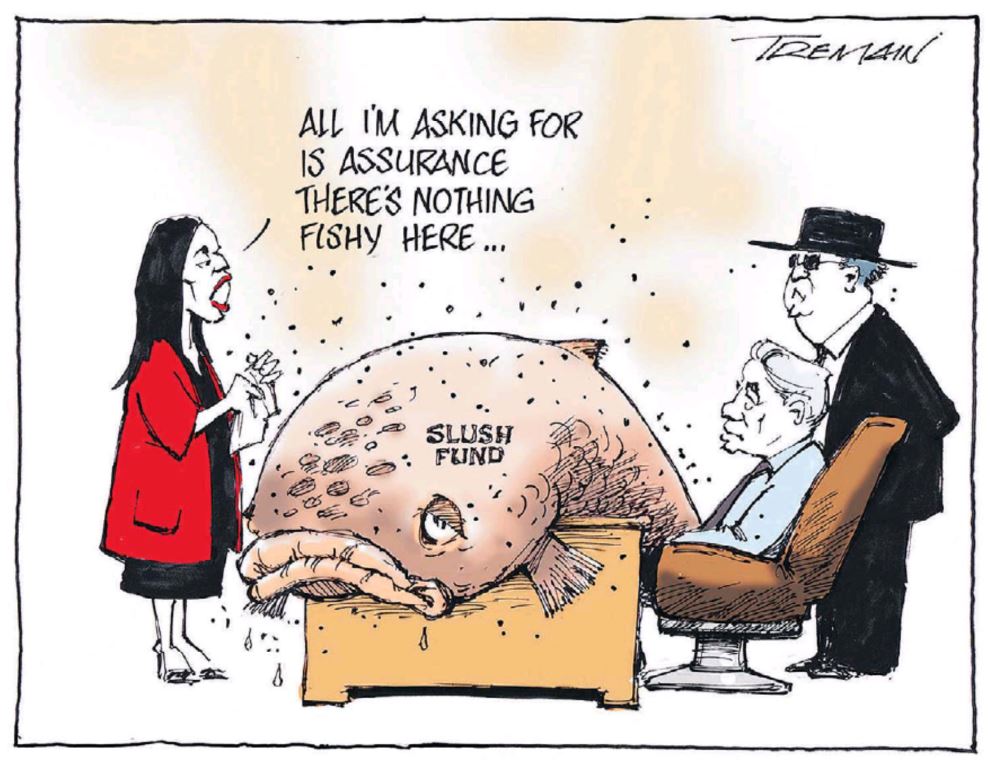 5) Tech optimism in the face of environmental crisis.
Looking at all the challenges we face, it is easy to get overwhelmed with bad news, so let's finish with something upbeat!
As I travel around I meet a growing belief amongst some that capitalism is the root of all evil when it comes to our environmental challenges. I'm not sure what the proposed alternative is, but it seems to be a return to peasant farming. I don't know about you, but that isn't my idea of a good time. I know enough farmers to know they work bloody hard.
I'm ultimately a tech optimist. I firmly believe that a market-based model - crucially with the right incentives in place - can encourage us to innovate and transition to a truly sustainable lifestyle. It won't be easy, and we might have to do things very differently than we do now, but I do believe it is possible.
Andrew McAfee has done a lot of work showcasing the good news stories thus far.
The book makes the provocative and counterintuitive argument that two of the most important forces responsible for the change are capitalism and technological progress. In the past this combination caused us to take more and more from the planet over time. Now, it's letting us get more from less. So what changed? Essentially, we invented the computer, the network, and a host of other digital tools that let us swap atoms for bits [think, for example, of how many different devices and media have vanished into the smartphone]. Quite literally, these inventions have changed the world. They've provided the opportunity to save on resources, while capitalism has provided the motive.
The most recent example of this is from the UK where growth has clearly decoupled from carbon emissions and are at their lowest since 1888.