Government develops wage subsidy scheme, extends travel ban, unveils new powers to quarantine ships and planes, and rules out cancelling minimum wage hikes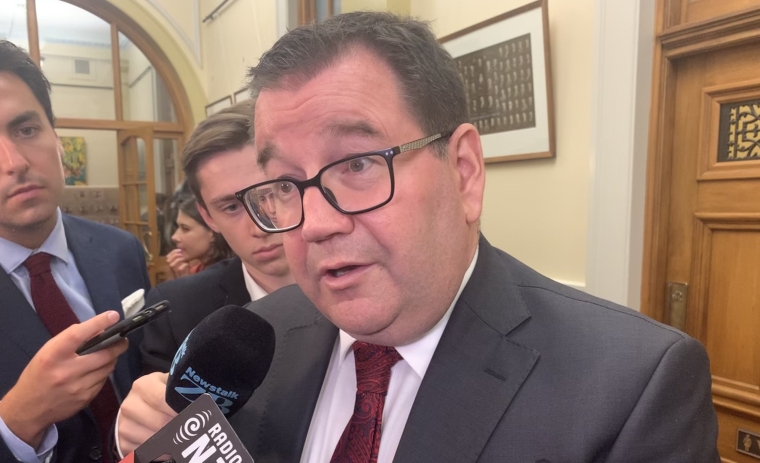 The Government is committing to helping coronavirus-affected businesses pay their staff's wages.
Cabinet on Monday agreed to the development of a "business continuity package".
Included in the package is a targeted wage subsidy scheme (similar to that used after the Canterbury and Kaikoura earthquakes), training and redeployment options for employees affected by coronavirus, and options around how the Government could work with banks to support companies that face temporary credit constraints.
Details around the package are still being worked through. A further announcement will be made next week.
Finance Minister Grant Robertson said it was important to get the timing and criteria right. He wouldn't comment on the size of the package, saying this would depend on the criteria.
It isn't clear the wage subsidy will help contractors.
Treasury and the Inland Revenue Department have been directed to look at ways the tax system could help affected businesses. Treasury and the Ministry of Social Development have been told to develop policy options to support households to "maintain incomes and labour market attachment".
The existing travel ban has been extended by a week.
The country's medical officers of health have been given the power, under the Health Act, to quarantine ships and aircraft if they believe people with coronavirus are on board. Previously they only had the power to quarantine individuals, not entire vessels.
Cabinet has agreed that as of March 23, the two-week stand-down period for anyone who has lost their job and applied for a benefit, will be removed. The stand-down period will be reinstated in eight months' time.
Robertson ruled out cancelling the April 1 minimum wage hike, as suggested by ANZ economists. Prime Minister Ardern said it was important people spent money to stimulate the economy.
Robertson said he had a "constructive" meeting with the CEOs of New Zealand's major banks on Monday, having previously told them to keep lending to even their most "challenging" dairy customers. 
He said there wasn't discussion about giving banks concessions around implementing the Reserve Bank's new bank capital requirements.
ANZ economists earlier in the day commented: "If stresses in the financial system started to emerge, there could be a case for the RBNZ to use the counter-cyclical capital buffer to temporarily lower capital requirements (by 1.5% of risk-weighted assets), which would help credit keep flowing. Likewise, liquidity provision would be important if there was financial system stress."
The New Zealand Bankers' Association reiterated banks could potentially help their customers affected by coronavirus by:
Reducing or suspending principal payments on loans and temporarily moving to interest-only repayments
Helping with restructuring business loans
Consolidating loans to help make repayments more manageable
Providing access to short-term funding
Referring individual customers to budgeting services.
The Government has also directed all government departments to pay their bills within 10 working days of receiving them to support businesses' cashflow. Prompt payment changes were due to take effect in June, but have been brought forward.
In terms of other coronavirus support measures already in place, Inland Revenue is continuing to enter into instalment arrangements and waive penalties on a case-by-case basis where individuals and businesses have had their income and cashflow affected.
An extra $4 million has been invested in the Regional Business Partner Programme to allow for extra advisors and give them more time on the ground supporting businesses.
And the Government is working with Xero to get real-time information about the impacts on business, particularly SMEs.
National's finance spokesperson, Paul Goldsmith, called for more urgency by the Government. 
He said the fact it would only make decisions around the business continuity package next week, shows it is "startlingly flat footed".
"The Government say they're trying to get ahead of this but they're getting bogged down by detail," Goldsmith said. 
"Businesses need certainty and relief in the short term followed by broader economy-wide changes, like tax relief, so the economy can quickly bounce back from the downturn."