Chris Trotter argues the version of West Germany's post-war economic miracle presented by the NZ Initiative's Oliver Hartwich was misleading, as it involved a more hands-on and less laissez faire government than he touted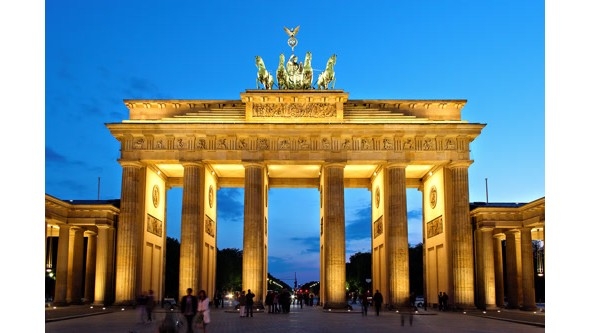 By Chris Trotter*
Was it patriotism or something else that drove Dr Oliver Hartwich's peculiar submission to the Epidemic Response Committee?
As a child of the Federal Republic of Germany's post-war "Economic Miracle", it is hardly surprising that the Chief Executive of the New Zealand Initiative should turn for inspiration to his own people's remarkable come-back from catastrophe. If the German people could climb out of abyss into which their faith in the Fuhrer had cast them, then why not New Zealanders? All they need do is follow the example of West Germany's post-war economic messiah, Ludwig Erhard.
Dr Hartwich has been in New Zealand long enough to know that this bold claim would have a high chance of being accepted. Most New Zealanders are woefully ignorant of history (not least their own!) so the chances of even one of the politicians and bureaucrats participating in last Thursday's Epidemic Response Committee (ERC) Zoom meeting seriously challenging his interpretation of Germany's Economic Miracle were minimal. Especially when what was then referred to as West Germany's rapid transformation – from bombed-out ruin to Europe's economic powerhouse – is one of those "facts" that every well-informed person accepts without demur.
"So, you may now wonder what was Erhard's miracle recipe?", Dr Hartwich suggested rhetorically. "What did he do to turn the ruins of an economy into an economic powerhouse? And what can we, in New Zealand, learn from this?" Answering his own questions, Dr Hartwich declared: "The truth is: there was no miracle formula. Erhard did not micro-manage the economy. He did not control individual industries. He did not print money to finance his projects. Nor did he pay favours to any businesses."
This was, of course, music to the ears of the National Party majority on the ERC, many of whom are growing increasingly alarmed at the rapidly-forming consensus that New Zealand's way out of the Covid-19 economic crisis will require a judicious mix of all the remedies that Erhard did not favour. Their eagerness to hear what Erhard did prescribe is readily imagined.
Dr Hartwich was only too happy to oblige. "Erhard followed a principles-based approach, which he called the 'Social Market Economy'. And that is the approach I recommend to New Zealand today. Erhard's friend and economist colleague Walter Eucken distilled seven principles of the 'Social Market Economy':
A functioning price system
Monetary stability
Open markets
Secure private property rights
Freedom of contract
Liability for one's actions and commitments
Steadiness of economic policy
"Each of these seven principles is as relevant to us today as it was in 1945. If we follow these principles, we can build New Zealand's recovery and bring prosperity to all New Zealanders."
For those New Zealanders who have followed the contentious economic debates of the past 35 years, Dr Hartwich's bullet-points will have a very familiar ring to them. As he has framed them, Erhard's seven principles sound uncannily like the core elements of the neoliberal economic order under which New Zealanders have Laboured and Nationaled since 1984. Hartwich, himself, acknowledged as much when he told the ERC:
"On many of these principles, New Zealand has done well in the past. But in the face of this crisis, we must do even better now."
It was at this point in Dr Hartwich's presentation that his own – and the NZ Initiative's – true purposes were revealed. Under no circumstances must the crippling economic effects of the Covid-19 Lockdown be permitted to justify a turning-away from the hard-won "gains" of New Zealand's neoliberal experiment.
The problem confronting Dr Hartwich and his sponsors was how to defend a neoliberal order which an increasing number of New Zealanders now perceive as a cruel and unjust failure. The answer which the NZI's CEO has come up with is to re-brand this discredited ideology by tricking it out in the colourful lederhosen of Germany's social market economy. It's a pretty cynical ploy but, as noted above, the average Kiwi politician's grasp of economic history is so weak that there's a better-than-even chance of the NZI getting away with it.
Dr Hartwich's cynicism does not, however, deserve to succeed. As a highly educated German economist, the good doctor knows that Germany's social market economy has always represented a sensible Teutonic compromise between the injustices of laissez-faire capitalism and the inefficiencies of Soviet-style socialism. His supposed hero, Ludwig Erhard, was implementing his own version of the "Third Way" long before Tony Blair was wearing nappies!
Far from being the "Look Mutti – no hands!" economic system characterised by Dr Hartwich, the social market economy has always been a very "hands-on" affair. There is a very good reason why Erhard called his 1957 economic manifesto "Prosperity For All". He knew from bitter personal experience that the suite of policies we now call "neoliberalism" generate the massive social inequalities that lead, ultimately, to economic fragility and catastrophe. More importantly, Erhard and his fellow social market economists understood that the economic crises generated by laissez-faire capitalism will, in their turn, generate the very totalitarian horrors its defenders purport to abhor.
Not that Erhard was at all impressed by the extreme statist solutions proffered by the socialists and communists. To this highly principled Christian Democrat, the sanctity of private property mattered; the Rule of Law mattered; price signals and economic incentives mattered; and, as every member of his generation knew, monetary stability mattered. But, the ordinary German's access to high quality housing, education, healthcare, and social security; the rights of workers to a fair wage, safe working conditions, and a voice in how the enterprise employing them is run; these things mattered too. Making sure the economy's largest industrial and financial institutions were not permitted to exercise undue influence over the nation's economic, political and social policies also mattered – a lot. Effective social market economies do not require weak states, they require states ready, willing and able to intervene to make damn sure that "prosperity for all" amounts to something more than an empty slogan.
Germany's post-war recovery wasn't the work of one man, it was the work of millions of Germans determined to make the world think better of them. Western Germany recovered because the alternative to recovery was national dissolution.
Between 1945 and the creation of the Federal Republic in 1949* millions of Germans, ethnically cleansed from the nation's easternmost territories, crowded into the houses and apartments of their western compatriots. Few in what had been the Allied Powers knew or cared: Germany had sowed the wind, and it had reaped the whirlwind. No one was going to lift Germany back up except the German people themselves.
Erhard knew that. He also knew that unless the German people could be convinced that they would receive a fair share of the wealth they were being asked to re-create, then the effort required to make it would fall short. Yes Marshall Aid helped. Yes, the spending of the United States' army of occupation helped. But, they weren't crucial. In the end, the German "economic miracle" was proof of what can be achieved when everyone joins together and nobody is left behind.
The truly ironic thing about the NZ Initiative's presentation is that the social market economy its CEO is urging this country to embrace was, in its actual historical disposition, not so very different from the New Zealand which existed before people like Dr Hartwich and his sponsors tore it down.
*This date was corrected from an earlier version.
---
*Chris Trotter has been writing and commenting professionally about New Zealand politics for more than 30 years. His work may be found at http://bowalleyroad.blogspot.com. He writes a fortnightly column for interest.co.nz.