The easy part's done - the Government's kept the lights on. Now for actually pulling off the rebuild and making tough calls to reset the economy...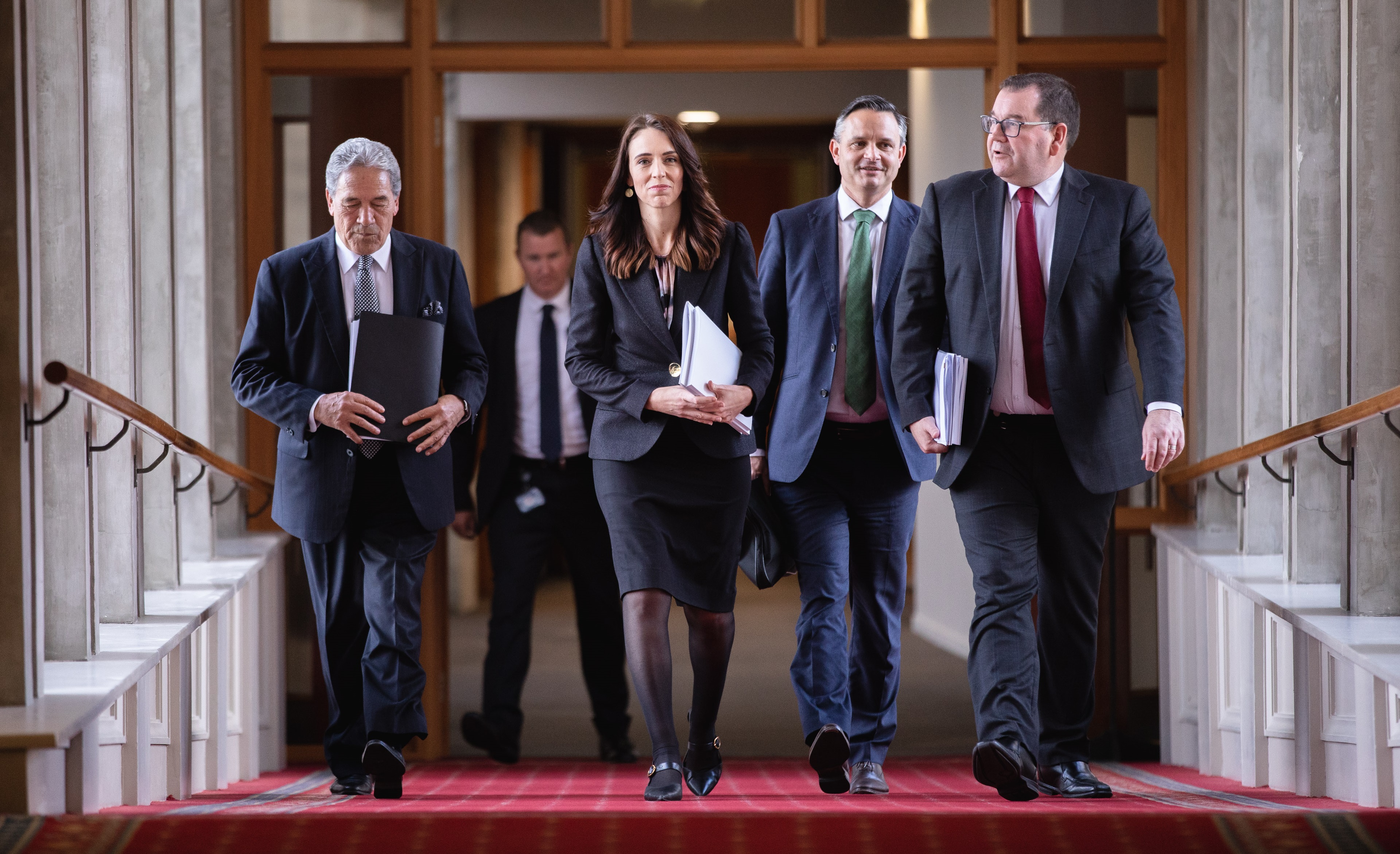 By ​Jenée Tibshraeny
Budget 2020 is more about keeping the lights on than transforming the economy. And you know what? That's enough right now.  
The Government talked a big game ahead of the Budget, saying it would hit "reset" on the economy.
But as I foreshadowed at the beginning the week, it was always going to avoid denting confidence by making structural changes in a rush, on top of the changes forced upon it by this monster virus.
Contradictory to his "reset" buzz word, Finance Minister Grant Robertson also tempered expectations ahead of the Budget, saying it would mark the Government's next wave of support. 
With new COVID-19-related spending valued at $15.9 billion, this wave would be considered a tsunami in normal times. 
But given the Government had before the Budget progressively allocated a total of $26 billion to various schemes, $15.9 billion really does just add a few more handfuls of feathers to the cushion softening the blow of the virus.
What's more, recognising the fact this is a rapidly evolving situation, Robertson has given himself the flexibility to respond accordingly by setting aside an additional $20.2 billion to be spent on yet-to-be-determined schemes.
The Government appears to be applying its "go hard and go early" health response to its economic response. With $41.9 billion effectively allocated towards COVID-19 in a couple of months, it's really front loading the response.
But what Robertson hasn't done, which he said he would, is substantively address long-standing issues around inequality and climate change.
The Budget doesn't bolster the welfare system, which so many more people will become reliant on, in line with the Welfare Expert Advisory Group's recommendations,
Nor does it include any tax changes on top of the tax tweaks for businesses already announced.
As I wrote earlier in the week, Robertson was never going to tackle the tough issue of distributing the cost of paying for the debt the country's taking on in an attempt to prevent unemployment reaching double digits.
That's an issue for another day. Telling companies, asset-rich people, or high-income earners they have to pay more tax will only dent their confidence and thus slow the recovery.
Robertson will hope that between now and the September election, he'll be able to keep dishing out cash - up to $20.2 billion - without specifying exactly who pays.  
The millennials - riddled with student debt and locked out of the property market, the Gen Xers - working hard to be mortgage-free by 65 when they get New Zealand Superannuation, or the asset-rich, income-poor Boomers - hit hard in the low interest rate environment?
In the same way I believe the lockdown has been the relatively easy part for many (without children), the crisis response has been the bit the Government has done a great job with.
But the real test is yet to come. Treasury expects the number of people on Jobseeker Support and Emergency Benefits to double, or increase by 158,000 people, between 2019 and 2021. While a number of people are already in hardship, there is much more to come.
Even with a $60 billion quantitative easing programme and the Official Cash Rate at 0.25%, the Reserve Bank expects low oil prices to tip the country into a brief period of deflation next year. 
Similarly, the Government is yet to face the music politically.
If it's truly committed to pushing "reset" on the economy, it will have to use both a stick and a carrot. Robertson doesn't want "austerity", but the cost of the recovery will ultimately need to fall harder on some than it will on others. The question is, who?
The question is also, how long will this burden be upon us for? If re-elected, will this government actually be able to pull off what it has failed to do so far, and significantly upgrade the country's infrastructure?
The rebuild is largely hinging on this. Billions of dollars of are going towards new infrastructure projects, housing and free industry trade training to support the big build. We literally can't afford to have another KiwiBuild or Auckland Light Rail scenario, where grand dreams aren't executed.
This brings me to my final thought, which I've been pondering for some time; do you hit "reset" during a crisis or during the good times?
Logic says, good times. If I want to start a new fitness regime, I should do it when my life is otherwise kind of in order and I have the capacity to take on a new challenge.
In this vein, I tend to think both this government and the previous one (at least in its third term) missed the boat.
It's much easier to get the asset-rich to pay a bit more tax to help those trying to survive on a $250/week benefit, when their asset values are experiencing double-digit annual growth. It's also easier to get companies to invest in innovation aimed at increasing productivity and doing business in a greener way when they're profitable.
But to kick those who are propping up the flawed system when they're down, is difficult and potentially dangerous.
Even the most vulnerable in society will be worse off if a large number of property owners start defaulting on their mortgages, bringing the banking system to its knees. Or if companies contract rather than stay the same size or expand. 
We should've been making the tough calls during the good times. The Coalition Government was working towards this on some fronts, with its New Zealand First handbrake on. But it didn't get there in time. 
All we can do now is keep our head above water and try to progressively - not erratically - rebuild a fairer, resilient and more sustainable economy.
*This article was first published in our email for paying subscribers. See here for more details and how to subscribe.