Raf Manji says we need to talk more about how our money system works because the outcomes of the decisions on its production, distribution, exchange and ownership are matters of interest to everyone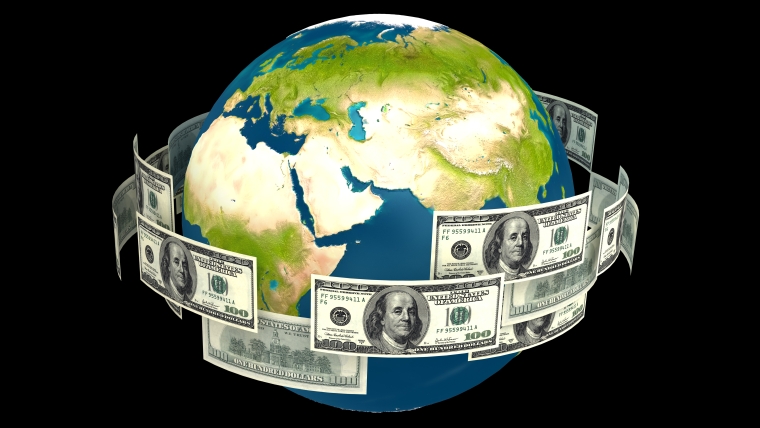 By Raf Manji*
I've just started reading Lionel Shriver's 2016 book, The Mandibles: A Family, 2029-2047. Starting off in 2029, it portrays a family living through a post-crash time, where the US is in turmoil following a breakdown of the internet (pinned on China but not quite proven) in 2024 and a resetting of the international financial and economic system. The US dollar has just collapsed and the rest of the world wants to implement a new global currency, the Bancor. I'm only on Chapter 4.
Shriver is more well known for her seminal book, "We need to talk about Kevin", a searing view of a family in crisis, as their son commits a school shooting. She is known to be razor sharp in her portrayal of human catastrophe and failing. With the recent week seeing major civil disorder in the USA and a legislative stripping of Hong Kong's independent status, it is not far-fetched to imagine that we have started down the road envisaged by Shriver.
What is most fascinating about her story is how money is front and centre in the novel's discourse. She writes with exceptional detail about the US Treasury market, debt to GDP ratios, and reserve currencies, and manages to shape a plausible human experience around it:
"After all that noise twenty years ago about the deficit, the melodramatic shutdowns of government over raising the debt ceiling, and what's happened? Nothing. At 180 percent of GDP-which Japan proved was entirely doable-the debt has been sustained. It is therefore, ipso facto, sustainable."
As people get to grips with our new lexicon of financial and economic policy, it's clear that our policy makers have a bit of work to do in explaining clearly how our money system actually works. It's been illuminating both listening and watching the various descriptions of the Reserve Bank's Large Scale Asset Program (LSAP), Quantitative Easing (QE), Money Printing, Yield Curve Control (YCC), Negative Interest Rates (NIRP), Deficit Financing (OMF) and Debt Monetisation. It feels like we are having a very long and overdue conversation about some pretty important stuff. Previous attempts to discuss these issues have usually ended up with terms such as the 'magic money tree', ' no free lunch' and 'funny money'.
The truth is that there is nothing remotely funny about money, especially when you don't have any. How it is created and how it makes it way through society is of high importance and relevance to all of us. The recent growth in digital and alternative currencies, whether Bitcoin or the Bristol Pound, demonetisation in India and talk of a Chinese backed digital Renminbi, all point to the need for an upgrade in both information, transparency and discussion.
The blame falls on a very orthodox and somewhat opaque view of monetary policy that has been embedded as part of the independent central bank framework of the last 30 years. There has simply been no room for any discussion as the role of money in the economy, as any conversation has been removed from the political space. This is primarily due to the possibility that politicians may use monetary levers to support short-term electoral goals, much as they often do with fiscal policy, which is a fair point. However, the answer to that is a transparent and understandable framework, which takes into account developments in financial architecture, especially concerns over the current monetary policy transmission.
Frankly, the vibe has been a bit priestly in that it's all too complicated for people to really understand and that the inputs and models are carefully developed to produce clear decision making outputs. Of course, that line of thinking leads one to imagine a decision system run by AI, simply responding to inputs to a clearly defined model. Why bother with human intervention at all?
The answer to that is simple. Money is inherently political and the outcomes of the decisions on its production, distribution, exchange and ownership are matters of interest to all people. The recent economic financial shock has seen these issues thrust suddenly into the full glare of the public, with enormous sums of money being created by keystroke, making the mantra of 'there is no money for…' somewhat redundant.
The upside of that is we are starting to talk about these complex issues and people are starting to think more about the decisions being made on their behalf, and how they might be different. The Reserve Bank has recently made some major strides in their communication and the Governor Adrian Orr and his senior team have been very open about some of the more complex issues on the table. This is a crucial shift and paves the way for a broader conversation, allowing media in to probe, ask difficult questions and raise issues of public interest.
When one looks around the world today, it certainly seems like Shriver's plot is almost unremarkable. In 2029 monetary policy is dinner table talk, the quantity theory of money is commonplace and water is in short supply. But, like it or not, it's something we need to all start getting to grips with. Climate change, global pandemics, and financial instability are part and parcel of normal life. How we manage our response to it is the big challenge ahead and how our living standards change is something we have yet to really face up to. Anything could happen, so let's be prepared. I'll leave you with a passage from a 2029 US Presidential address, as foreseen by Shriver:
 "As of this evening, myself, the secretary of the Treasury, and the chairman of the United States Federal Reserve have declared a universal "reset". In the interest of preserving the very nation that would meet its obligations of the future, we are compelled to put aside the obligations of the past. All Treasury bills, notes, and bonds are forthwith declared null and void".
Couldn't really happen, could it?
---
*Raf Manji is a strategy and risk consultant.