Adrian Orr: More QE would be the 'simple' way for the Reserve Bank to boost the economy; Going further and getting the Bank to directly finance government initiatives would be 'achievable'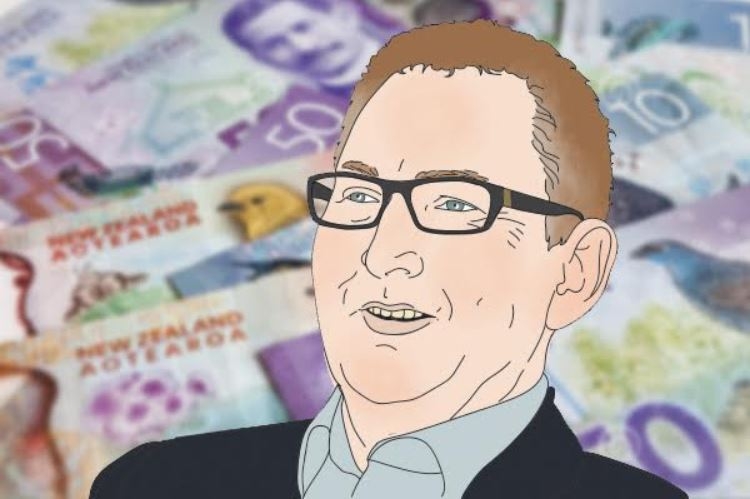 Reserve Bank (RBNZ) Governor Adrian Orr confirms more quantitative easing (QE) is likely to be the central bank's first point of call, should it need to do more to stimulate the economy.
Orr says the RBNZ would "probably" stick to buying no more than 50% of the New Zealand Government Bonds in the market, even though this isn't a "magic number".
The RBNZ's Monetary Policy Committee last week nearly doubled its QE, or Large Scale Asset Purchase programme. In doing so, it committed to buying up to $60 billion of mostly New Zealand Government Bonds from bond holders (banks, fund managers, etc) over the next year.
But with the global economic outlook remaining dire, and the RBNZ forecasting a brief period of deflation next year, the central bank may need to do more to meet its inflation and employment targets.
'Ongoing large-scale asset purchases would be a very simple story'
Asked by interest.co.nz what would be the next step, Orr said: "The first question is, would we need more stimulus? We've got a long run-up at the moment. We've got a cap of $60 billion of purchasing to do between now and this time next year. We're well short of spending that…
"We would continue to see how effective that [QE programme] was. If it remained effective, then ongoing large-scale asset purchases would be a very simple story, subject to the markets functioning well…
"If we thought that was exhausted or not achieving what we wanted, there's foreign asset purchasing, there's forward guidance with us operating in the market to show our commitment, and there's term lending where we are providing banks low-cost fixed-term loans for them to be on-lending to customers."
Orr said the QE programme had been "highly effective" in lowering wholesale interest rates. It was also "complementary to the Government's fiscal policy". In other words, the programme means there's a buyer of the wad of bonds the Government is throwing into the market as it takes on a huge amount of debt to pay for the COVID-19 response.
"One of our concerns way back was we wouldn't have enough assets to purchase," Orr said.
"But given the nature of this shock and the fiscal expansion that's going on - appropriately, it has meant that we've had plenty of assets to purchase while maintaining our operational independence. So, it has been a good outcome. There's more depth and more breath - other assets. We feel pretty confident where we are on this."
Economists believe more will be needed
ANZ and Westpac economists are among those who believe the influx of New Zealand Government Bonds to the market further to last week's Budget, will prompt the RBNZ to increase its QE programme from $60 billion to $90 billion by August.
What's more, if the RBNZ keeps buying bonds at the rate it's going, it'll hit the $70 billion mark in a year.
Westpac economists are also concerned the RBNZ's using an "unrealistic" assumption that the exchange rate will fall and stay low for years. Without more QE or a negative Official Cash Rate (OCR), they believe the exchange rate is more likely to rise, which will hurt New Zealand exporters.
Money financing 'different', but 'achievable'
Looking at the way the RBNZ executes its QE programme, Orr reiterated what both he and Finance Minister Grant Robertson have said in the past - that the RBNZ will only buy bonds directly from Treasury if the secondary market is dysfunctional, which it isn't at the moment.
Orr said it was up to government to decide if it wanted to go further and give the RBNZ the mandate to buy bonds for fiscal policy purposes, rather than monetary policy purposes - IE buy bonds to help pay for government spending initiatives rather than to keep inflation and employment in check.
"There's no right or wrong," Orr said.
"It's just that it is different and you would need legislative and/or institutional instructions, because when I last looked at my job description, I'm not allowed to go off and buy whatever I feel like because I've got the ATM…
"That would take some significant transparency as well as operational structures to ensure everyone knew who was doing what, why, how, where, when."
Asked whether he would be hesitant to go down this path if Robertson asked him to, Orr responded: "Yes, I mean, it really depends to what purpose… and under what conditions is this managed.
"Because you could take it to the extreme immediately and you've gone back in time 30, 40 years and the central bank is being used as the ATM for a government and it's unclear whether we can control inflation anymore, and it's back in the hands of the elected officials…
"It's not for me to choose the policy. I would implement the policy, but I would be extremely cautious about making sure the risks are understood, managed and mitigated wherever they could be.
"And I imagine I would be surrounded by many many people with free and often unsolicited advice around whether it did or didn't work… which is good…
"People are very passionate about the structures that have been built and you don't muck around with them lightly.
"These things are achievable; they're just different."
It might take an OCR cut below -1% for retail banks to start charging depositors
Jumping back a step, the RBNZ in March committed to keeping the OCR at 0.25% until at least March next year to give banks time to get their computer systems and legal documentation ready to cope with negative rates.
Banks have been asked to be ready by December. Westpac economists, who had thought the RBNZ could cut before then, have changed their minds further to the RBNZ's commentary being more definitive this week.  
Orr said a negative OCR could be "efficient" and "effective", but there was a "limit" to what it could do.
He said it was "very rare" to see negative retail interest rates because there's a limit to how much depositors are prepared to pay to keep their money in the bank. 
Asked how low the OCR would need to fall for negative rates to filter through to banks' retail customers, Orr said at least south of -1%, assuming banks' margins remain the same.
"[Banks] would do their very best to carry on and be normal; keep their margins," Orr said.
Weakening the dollar with a FX intervention could be 'short-lived'
As for going down the path of buying foreign assets like US Treasury bonds, Orr said: "The biggest criticism of foreign asset purchasing is that it can be called FX [foreign exchange] intervention and everyone has a view of how effective or ineffective it is.
"What we're talking about is you might want to just increase the total level of foreign assets on our balance sheet as another way of creating liquidity. But with those foreign assets you get a different risk premia.
"FX intervention is where you come out all guns blazing, swinging and kicking and claiming you're going to be standing in front of the market, buying foreign currency. We've seen through time that that might lead to a depreciation of your currency, but that could be very short-lived.
"The more we sell kiwi and buy foreign, the more downward pressure we're putting on our New Zealand dollar. That's a good thing. It means exporters are earning more. It's another monetary policy channel.
"But it's not one that you can easily influence because of the depth of the foreign exchange markets. They are very large markets. You don't want to stand in front of them. You want to work with them."
*This article was first published in our email for paying subscribers. See here for more details and how to subscribe.