Economists on average are picking unemployment to surge up from 4.2% to 5.7% for the June quarter - but they stress that the impact of the lockdown is going to make it difficult to get a clear picture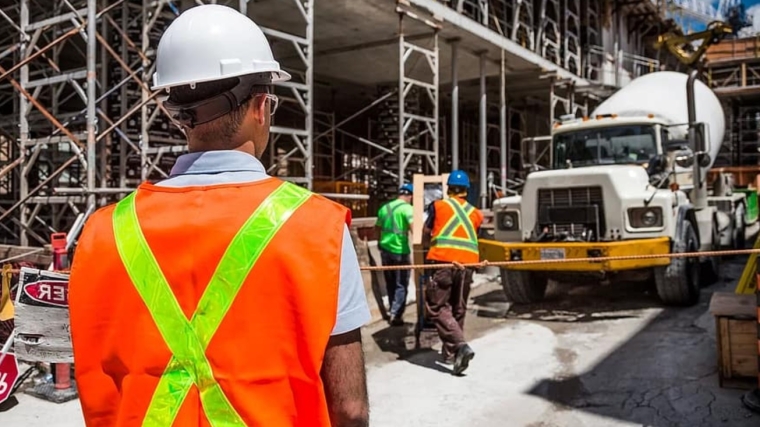 Well, it will be up, but by how much we won't necessarily know to our complete satisfaction.
Statistics New Zealand's Wednesday (August 5) release of labour market figures for the June quarter will show a markedly higher unemployment figure than the 4.2% recorded for the March quarter. That much we do know.
And we know it will be higher, because we've all seen the redundancy reports on, it seems, an almost daily basis.
But with all the disruption caused by the lockdown and all, and therefore difficulties in measurement of data, it may well be that it will take a little while for a clearer picture of just what's been going on to emerge.
Reflecting such uncertainty, economists have an unusually wide range of forecasts for the unemployment rate. A Reuters average of economists gives an expected rate of 5.7% but the individual picks within that are very up and down.
The Reserve Bank, which, importantly now has maximum sustainable employment (MSE) as one of its monetary policy objectives, predicted 7% as of its last Monetary Policy Statement. But that was released in May and the general thinking is that thus far things have not turned out quite as bad - yet - as people were thinking.
And while the economists are picking what the unemployment rate will be - and this figure as ever will be of great public interest - economists are making the point that in this particular instance the extent to which the workforce is 'under-utilised' may be the best guide.  Stats NZ defines 'underutilisation' as a broad measure of spare capacity in New Zealand's labour market.
As ASB senior economist Mike Jones says, the Covid impact on labour supply is the big uncertainty. ASB's picking an unemployment rate of 6.4%. 
"Depending on whether workers laid off during lockdown chose to remain in the labour force or not (the so-called participation rate), the unemployment rate could conceivably print anywhere in a 5-8% range," he says.
"Broader measures of labour market slack like hours worked and underutilisation will thus be important for context."
ANZ senior economist, Liz Kendall, who is picking unemployment at 5.7%, cautions that all data that has included the lockdown period  "has been noisy and volatile".
"Labour market survey collection has been affected by a number of specific issues and data should be interpreted with caution," she says.
"The stated unemployment rate will understate true weakness.
"Assessing workers' labour market status was complicated by lockdown. Some unemployed workers were unable to look for or start work, meaning they may be allocated as outside the labour force – resulting in a fall in participation. Although employment is expected to have been hit hard, this fall in participation will mute the impact of job losses on the unemployment rate." 
Westpac senior economist Michael Gordon says that the hit to employment, while large by historic standards, "has been much more modest than was feared at the start of the crisis".
"We estimate that the unemployment rate rose to 5% in the June quarter, from 4.2% in March. That's far lower than our previous forecasts, which ranged from 7% to as high as 9.5%," he says.
"One of the reasons behind this is New Zealand's unexpected success in eliminating the spread of the virus and the early lifting of restrictions; some of the jobs that were lost during the lockdown have since returned. Another factor has been the Government's substantial support measures such as the temporary wage subsidy scheme. That in turn gave employers the flexibility to adjust in other ways – that is, through reduced hours and/or pay rates rather than layoffs."
ANZ's Kendall says underutilisation will be a better measure of labour market weakness in the June quarter, in that it includes potential jobseekers who are outside the labour force and those who would prefer to work more hours.
"But even then, temporary policy supports mean the data will understate the underlying weakness," she says. 
"More job losses are coming, with firms cautious about hiring, and the wage subsidy delaying the inevitable in some cases.
"The effects of the recession are expected to become more evident later this year; significant weakness in the labour market is expected, weighing on wages and broader inflation.
"We continue to expect that unemployment will peak at 10%, but timing is very uncertain. The RBNZ will be alert to the grim outlook for the labour market and inflation, providing good reason to keep its foot firmly on the QE [quantitative easing] accelerator, even if the recent bounce in economic activity is encouraging."