Labour Party election candidate Vanushi Walters argues the most important way to protect our economy remains protecting the health of our people from the threat of COVID-19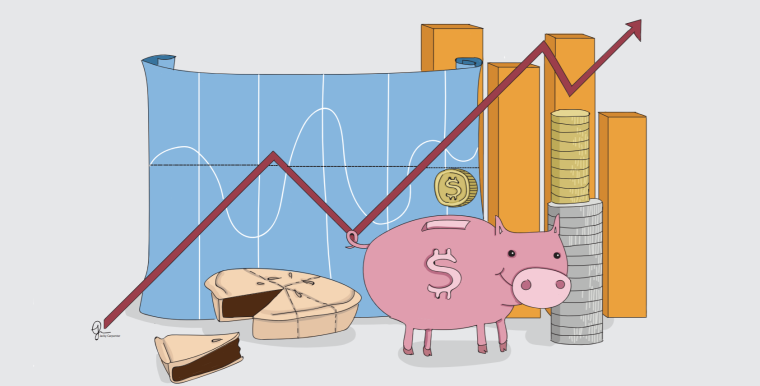 By Vanushi Walters*
One lasting legacy of COVID-19 must be that we finally see 'the economy' not as an obscure mathematical entity, but actually just another way of talking about our wellbeing. 
By going hard and early on a public health response to COVID, we have so far buffered ourselves from the worst of the financial fallout that's reverberating around the world.
New Zealand is in a much stronger position than we might have predicted in March. For that, I'm incredibly proud of our Government, our Prime Minister, and our team of five million.
While much has been said about the drop in unemployment in the June quarter – that we should be cautious about how we interpret the data. We should, of course. But we shouldn't overlook the good news too. The figures overall are better than forecast, as a result of our collective actions. And the labour force participation rate sitting just shy of 70%, down less than one percent on pre-COVID levels, it a testament to everyone's efforts to tackle the virus and protect our economy.
While there are undoubtedly tough times to come for some workers and firms, these figures show the continued resilience in our labour market – something we can all take heart in.
But we only need to look to Australia to remember how fragile and precious our new normal is. The most important way to protect our economy remains protecting the health of our people from the threat of COVID-19.
The threat isn't going away anytime soon. However, we also need to take stock, and proactively look to the coming months, years and decades. That's why Prime Minister Jacinda Ardern has announced a five-point plan to keep our economy moving, and to ensure that people and jobs are at the centre of our rebuild. 
We're investing in our people. It's a fundamental guiding principle of our plan that to bolster our economy, we must invest in our people. Making apprenticeships and targeted trades training free will ensure people are the driving force of our economic recovery. 
But those skilled workers must have jobs to go into, and we can create meaningful livelihoods by backing projects that have flow-on benefits for our communities. We're creating thousands of jobs while cleaning up our waterways, and building roads, railways, classrooms and hospitals, as well as 18,000 public houses by 2024.
The third part of our plan makes sure we are preparing for our future. Even while we're dealing with immediate crises, we can't lose momentum on tackling climate change. We also need to look beyond the horizon to harness the opportunities of digital transformation, and encourage R&D and innovation.
All of this hinges on the fourth component of our plan – supporting our small businesses, entrepreneurs and job creators. The Wage Subsidy has helped businesses and their staff hold on through an unprecedented storm. But it doesn't end there, our Small Business Loan Scheme has given firms breathing room, and we will continue to support our small businesses.
Finally, it's crucial that we continue to position New Zealand globally as a good place to trade and invest in. And one bright day – as a place to visit again.
It may not feel like it now, but our borders won't be closed forever. Until the day we can welcome the world in again with open arms, we will be rebuilding, and rolling out our plan to keep New Zealand moving.
---
*Vanushi Walters is Labour's candidate for Upper Harbour, and is #23 on the Labour Party List. She is a Director at Cogent Law and a Trustee at Foundation North.  She has taken leave from her role as a Senior Manager at the Human Rights Commission during the campaigning period. Brooke van Velden, who is the ACT Party's Deputy Leader and Wellington Central candidate, is also writing a regular column for interest.co.nz during this election campaign.