Chris Trotter ponders what the political future may hold for National's Shane Reti beyond the October 17 election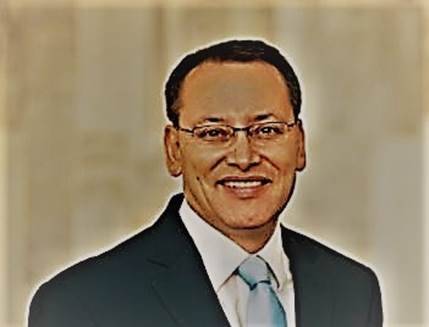 By Chris Trotter*
How well would Labour be faring in the polls if Dr Shane Reti was Leader of the Opposition? Over the past 10 days Reti has shown himself to be a thoughtful and generous parliamentarian. Rare enough, one might suppose, but he has also demonstrated a comprehensive and refreshingly non-partisan understanding of the Covid-19 crisis. The actual Opposition leader, Judith Collins, desperate to re-present her party as electorally credible (after a fortnight of frankly incredible performances) has reached out for Reti's competence as a drowning person might reach out for a lifebelt. That, in itself, speaks volumes about the man. Significantly, for the future of the National Party, the impression is growing that, after the election, he will have a lot more to say.
The need to present itself as a party with a future is fast becoming acute for National. Very few people believe Collins and her deputy, Gerry Brownlee, have the slightest chance of paring back the Jacinda Ardern-led Labour Party's decisive electoral advantage. This expectation of a serious – and quite possibly catastrophic – defeat on 17 October raises a number of uncomfortable questions about where, and who, National would go to from there.
A few months ago, all the chatter was about Christopher Luxon, the former CEO of Air New Zealand and currently the National Party candidate for Botany. But, that was before the sudden elevation and embarrassing meltdown of Todd Muller. He, too, was a man who traded upon his experience in the upper echelons of big business. Having made it all the way to the top of the greasy poll in the National Party, however, he found himself singularly ill-equipped to handle the unrelenting pressures of "the worst job in politics". Bitten so badly by Muller, the National Party caucus is likely to have become quite shy about betting the farm on another businessman.
If the anticipated defeat on 17 October is as bad as many National MPs are currently fearing, then the party is likely to be equally shy of leaders who opt to go hard and go scary. Muller's sudden resignation, surrounded as it was by multiple and serious scandals, panicked the National caucus into reaching for the battle-axe which has hung, provocatively, above the party's fireplace for years. "Cometh the hour, cometh the woman", Collins's far-right supporters never tired of predicting and promising. Once in the caucus's hands, however, the battle-axe felt suspiciously light: less tempered steel, more papier mâché.
To the public, also, it soon became apparent that Judith Collins and "Judith Collins" were two quite distinct propositions. The real person is quick-witted, ruthless, and, at times, almost recklessly ambitious. But, "Judith Collins", the papier mâché battle-axe, is a cartoon character. She's the minister photographed firing a fake pistol. The politician who speaks in tough-gal clichés about "crushing" her opponents and having "zero tolerance" for the Covid-19 virus. As if the ridiculous "Crusher Collins" action-figure could ever be received by the electorate as an acceptable substitute for genuine political leadership.
The length of time it has taken for Collins to grasp the unpopularity of her cartoon doppelganger is disappointing. Indeed, had there been no resumption in the community transmission of Covid-19, she may never have grasped it. Certainly, her own, and her deputy's, initial responses to the virus's resurgence were drawn straight from the far-right's play-book/comic-book. It was only when National's internal polling revealed how badly "Crusher's" peripatetic eyebrows and Gerry "I'm only asking questions" Brownlee's conspiratorial sonatas were playing in the electorate, that the party leaders began casting about furiously for a more credible style of communication.
Cometh the hour, cometh the medical man from Whangarei. Reti's measured and generous performance on RNZ's Morning Report of Friday, 14 August threw into sharp relief the ever-so-slightly manic and relentlessly critical approach of Collins and Brownlee. What Reti had made clear to National's strategists was that the multiple failures at the country's borders were more than enough to inflict damage on the Government. Excessive amplification and distortion from the Opposition was simply not required. On the contrary, what the GP's well-informed and unemotional commentary revealed was the enormous political power of reasoned and reasonable criticism.
Reti's next demonstration, delivered, this time, from the floor of the House of Representatives, was of the equally potent effect of political magnanimity. Nothing Collins or Brownlee have so far said will have stung Labour quite so painfully as Reti's kindness:
"Sometimes, in situations like this, with huge complexity and many balls in the air, one of them gets dropped. When that happens, this Opposition will help pick up that ball and put it back in its correct place. There will be a time to understand how the ball was dropped, but first we will help put it back, and then we'll figure out how not to drop it again."
The speed with which Collins proceeded to clutch "Dr Shane" (as she so patronisingly called him) to her bosom was all the proof political observers needed of Reti's exceptional political cut-through. Though they must have done so with teeth-grinding reluctance, the National Party leadership was ready, by the end of last week, to send him forth to carry the Opposition's message on both television networks' weekend current affairs shows. His grace under considerable media pressure was impressive. To Q+A's Jack Tame he even vouchsafed a winning smile.
On display from Reti over the past 10 days has been the difference between attributed and demonstrated leadership ability. When Captain Muller was invited to show the qualities that so many of his boosters and supporters insisted he possessed, he came up woefully short. Lieutenant Reti, on the other hand, took the hill he was sent to capture in record time and with minimal casualties. Small wonder, then, that Collins has awarded him a battlefield promotion. As the election battle rages on, we should expect to find "Doctor Shane" in the thick of it.
Reti's efforts notwithstanding, however, the likelihood of National sustaining a decisive defeat remains high. Collins will have to take responsibility for such a loss in the time-honoured way – by falling on her sword. In the absence of Reti, Collins' supporters may have attempted to argue that she should be given more time: that, in an election overshadowed by the Covid-19 pandemic, no one could have done any better. Arguably, had Reti not been there to demonstrate that someone could have done a lot better, Collins' colleagues may even have bought the argument. But, Reti was there, and so the big question confronting National's caucus in the days following 17 October (assuming the good doctor holds his Whangarei seat) will be: "What should we do with him?"
---
*Chris Trotter has been writing and commenting professionally about New Zealand politics for more than 30 years. He writes a weekly column for interest.co.nz. His work may also be found at http://bowalleyroad.blogspot.com.