Paul Conway argues innovation and new policy thinking are required if New Zealand's to emerge from the COVID crisis with a more productive, sustainable and inclusive economy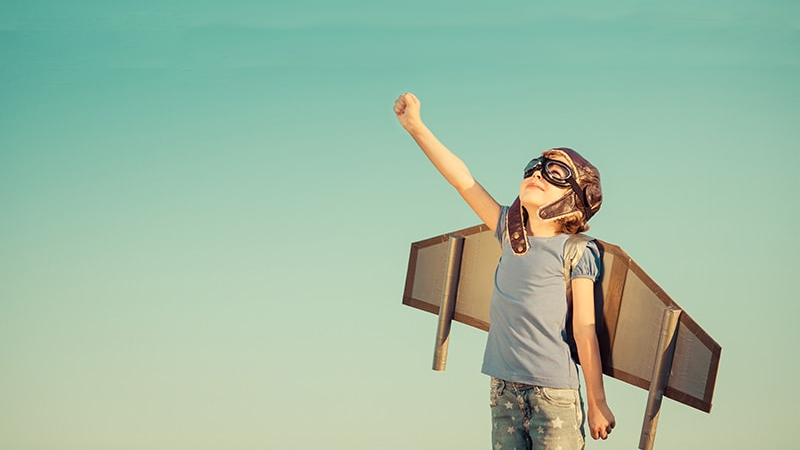 By Paul Conway*
The global economy is staggering under the weight of the COVID-19 pandemic. Consumer spending has slumped, world trade has shuddered, and the global labour market has lost half a billion jobs in just a few short months. With the notable exception of China, most economies on the planet went into recession in the first half of 2020.
Before the pandemic, the International Monetary Fund forecast the global economy to grow by 3% in 2020. They are now forecasting a 4% contraction, making the estimated economic cost of the pandemic about 7% of global GDP and counting.
This is by far the biggest shock to the global economy since World War Two. In comparison, the Great Recession in 2009 shrank the global economy by just 0.1%.
Notwithstanding recent news on a possible vaccine, we still have a long way to go before the global economy is out of the COVID-19 woods. Parts of Europe are back in lockdown while the United States confronts the perfect storm of health and economic crises on top of political and human rights crises.
As the pandemic grinds on, it is becoming abundantly clear that there is no going back to the economies of the pre-COVID era. Spending patterns have drastically and permanently changed. Instead of restoring yesterday's economy, our challenge is to adapt and build for the future.
This means changes in economic structure, with some industries growing and others shrinking. Structural change is difficult and costly, as skills and ways of working developed for the old economy become less relevant in the new. But it is also a critical aspect of recovery. Without it, we risk ending up with a plethora of 'zombie firms' out of place and unable to survive in the new economy.
Policy should not get in the way of structural change. As the recovery deepens, government support should not tie workers to certain jobs but encourage them out of shrinking industries and into areas of growth. Business assistance schemes should support firms that may be vulnerable now but stand a strong chance of being viable once the recession is behind us. By the same token, the process of going out of business should not be overly difficult or punitive.
As well as changes in economic structure, the pandemic is also changing the way many of us work. Most obviously, it has accelerated the digital transformation, with the sudden shift to remote working. This massive silver lining of the pandemic is to be welcomed – digital technologies have the potential to lift productivity and reduce the negative environmental impacts of economic activity.
Much less welcome is the impact of the recession on inequality. Unfortunately, recessions usually hit low-paid workers the hardest and the current one is an extreme case of that. These workers are unlikely to be able to work remotely and therefore more likely to lose their jobs. In contrast, workers with digital skills will probably weather the pandemic with their livelihoods intact.
The pandemic is also changing the shape of cities, which are de-densifying as workers work from home in the suburbs and businesses reduce the size of their central-city offices. This is also increasing inequality by concentrating job losses in low-wage industries that support office workers, such as retail, transport, cleaning, and food.
The increasing inequality playing out before our eyes highlights the pressing need to invest in worker skills, with a focus on improving digital capability. This was already important prior to COVID-19 but is paramount now and with no time to lose. We need to get radically better at upskilling workers for the digital age.
As well as making economies more digitised and less equal, the pandemic may also be making them less globalised. Widespread and repeated lockdowns are disrupting international supply chains and some governments are reaching for protectionist policies in misguided efforts to revive their economies.
On the flip side, the fact of being able to work remotely – thanks to digital technologies – means that we can now work anywhere. This implies huge potential for cross-border digital trade. The recent signing of a Digital Economy Partnership Agreement between New Zealand, Singapore and Chile is a welcome harbinger of a new form of globalisation.
Over recent decades, big economic shocks have not really led to any fundamental changes in economic policy or in how economies operate. These were missed opportunities and raise serious questions about our ability to undertake fundamental economic reform.
This time around, the risk is that policymakers once again fail to embrace change and to adapt our economies. Change can be difficult and deeply unsettling. But that does not mean we try to avoid it. Instead, we need to adapt in ways that are effective and protect vulnerable people.
In the case of New Zealand, our public health response to the pandemic has been among the best globally and our economy is performing much better than anticipated coming out of lockdown. This makes a mockery of arguments that an effective health response comes with higher economic cost.
In part, New Zealand's strong economic performance relative to expectations is due to the Government's stimulus package, which has been suitably large and speedily deployed. However, to achieve our potential and drive the New Zealand economy forward over the longer term, we need to add a microeconomic reform agenda into the mix.
This is easier said than done. For some time now, structural policymaking in New Zealand has been stuck in a rut and done little to improve New Zealand's economic performance. This needs to change. We need innovation and new thinking on the policy front if we are to emerge from this crisis with a more productive, sustainable and inclusive New Zealand economy.
---
*Paul Conway is an economist working with the Bank of New Zealand. He was previously Director of Economics & Research at the New Zealand Productivity Commission. Paul has also worked internationally at the OECD and with the World Bank.