BNZ economist Paul Conway says the challenge for New Zealand's political parties is to reframe their thinking and create an economic plan that breaks the shackles of our 'economic geography'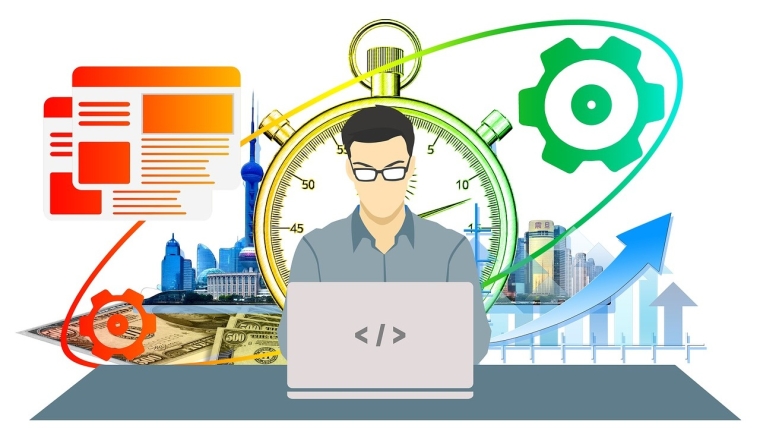 Paul Conway*
(This article is part of Interest.co.nz's Election Series).
"Productivity" is not the most exciting word in the dictionary. It can sound like something unpleasant that is done to you. But by delivering more for less, better productivity gives us the choice of higher incomes or less time working. It also supports the delivery of government services in an increasingly tight fiscal environment and makes paying down debt easier.
It is no exaggeration to say that better productivity is fundamental in lifting Kiwi wellbeing. That is why we need to talk about it.
Successive governments have tried various initiatives to lift productivity. But we still lag well behind countries we like to compare ourselves with. Relative to the OECD average, New Zealanders work about 10% more hours per person to produce about 20% less output. This is why the average income and wealth of New Zealanders are both below the OECD average.
Putting a pro-productivity policy agenda in place in New Zealand is not easy. Ours is a tricky little economy and challenging to understand. In fact, until recently, the prevailing wisdom was that New Zealand had a "productivity paradox", which is another way of saying "we have no idea". But if we do not know the reasons for our low productivity, then policymakers are flying blind and unlikely to adopt policies that are ideally suited to our economic situation.
While clearly a difficult issue, the fact is that after decades of research and debate, we do have a pretty good idea why our productivity performance is subpar. Part of the story is that we are starting with a disadvantage. New Zealand's "economic geography" – the fact of being a small economy situated a long way from large international markets – has made lifting productivity difficult.
Because of remoteness, most New Zealand firms are not well connected internationally, which slows the diffusion of new technologies into our economy. With tiny domestic markets, most firms are very small and with limited capacity to invest in capital, which is essential for productivity growth. By the same token, many firms also underinvest in "knowledge-based assets" – such as R&D and data – which are becoming increasingly important in driving growth in 21st century economies.
While economic geography has constrained our productivity in the past, we can lessen its negative effects and even turn it to our advantage going forward. The trick is to use our understanding of the reasons for our low productivity as a basis for developing policies ideally suited to our economic situation. The challenge for political parties is to reframe their thinking and create an economic plan that breaks the shackles of our economic geography.
Such a plan would need to include two key overarching themes. The first is a strong focus on encouraging the uptake of digital technologies. Fortunately for us, digital technologies expand markets by reducing the cost of being far away and by making it more likely that Kiwi innovations get noticed internationally. These tools are also fundamental in lifting the performance of small New Zealand firms. Lockdown gave us a glimpse of this potential.
The second crucial overarching aspect of a pro-productivity reform agenda is focus. As a small economy, we cannot aim to do 'a little bit of everything' and a great strategy is as much about saying no as it is about saying yes. So, we need to focus on developing a few key engines of growth in our economy. Exactly which industries or economic activities are going to set New Zealand up as a thriving 21st century economy and what can policy do to remove constraints and promote growth in these areas?
Against the backdrop of these two overarching themes, a pro-productivity reform agenda would need to incorporate policy improvements in many different areas. This includes policies that: facilitate investment in physical capital and skills; enhance economic flexibility so resources can easily move into more productive industries and firms; and encourage firms to build the capabilities they need to adopt new technologies and innovate.
More details on the various aspects of this agenda are listed below.
Ultimately, lifting productivity is largely up to the private sector and there are many ways New Zealand businesses can enhance their performance. But to lock in higher Kiwi wellbeing for generations to come, we need policies that are optimal for our economic situation. We must use COVID-19 as a pivot to get on and build a stronger New Zealand economy that delivers for all.
A pro-productivity policy agenda for New Zealand
Do immigration better
Immigration into New Zealand should focus on improving the skills available to New Zealand businesses. We should use our sky-high global integrity to target extremely high-skilled migrants with specialist skills in the areas of our economy that we want to develop into growth engines. The world has changed, and our migration policies need to be reviewed and improved.
Improve the matching of skills to jobs
A skilled labour force is critical in lifting productivity. Our skills and education systems need to be of the highest quality and more responsive to demands coming out of the labour market. We need to "win the race between skills and technology" to futureproof New Zealand workers and ensure that the benefits of new technologies are spread widely across the population. Otherwise digital transformation will lead to greater inequality.
Strengthen the economic return from science and innovation
The overarching objectives of the science system need to be clearly articulated. There needs to be a strong focus on creating rich, dense innovation ecosystems in areas relevant to the growth engines in our economy.
It doesn't really matter if government support for innovation comes in the form of a tax credit or a grant – most countries use both. It's about what works. So better monitoring and evaluation of innovation policy would improve its effectiveness.
Improve the tax system to encourage productive investment
Tax is a hot political topic – particularly during an election campaign. The core philosophy of our tax system is "low rate, broad base", which is good in principle but not applied in practice. A more consistent tax treatment across asset classes could lift savings, improve the composition of investment and spread capital ownership across the population. Our tax system needs to be doing more to improve our economic performance.
Improve the housing market
Our housing market has been a source of increased inequality and reduced wellbeing for many New Zealanders over many years. Numerous reports have been written and recommendations made with the aim of improving the institutional, legislative and regulatory frameworks used in the design and implementation of the urban planning system. We just need to get on and do it.
More affordable housing would lift productivity by allowing more people to live where their talents are most valued.
Improve the provision and functioning of infrastructure
Hopefully, the new Infrastructure Commission will help with this. A good start would be a well-understood pipeline of public infrastructure projects. Clear frameworks around the use of private capital, pricing and funding models that reflect actual costs, use and impacts would also help.
Lift competition, especially in parts of the services sector
This is about reducing the costs to consumers and businesses from searching for and switching between service providers to get the best deal. Comparison websites, information disclosure and reasonable contract termination arrangements all have a role to play.
Encourage collaboration
Given the small size of most New Zealand firms, collaborating to solve common problems is essential in creating clusters of world-leading firms. This is not about anti-competitive collusion, but about working together to improve industry performance. While this is largely a private sector challenge, Economic Development Agencies have a key role to play. Collaboration across research institutions, such as universities, and businesses could also be strengthened.
Improve public sector productivity
Government activities account for a large share of the economy but measuring and lifting state sector productivity has never really been a priority. Without private sector disciplines, pressure on the public sector to lift productivity can be lacking. This needs to change.
---
*Paul Conway is an economist working at the Bank of New Zealand. He was previously the Director of Economics & Research at the New Zealand Productivity Commission. Paul has also worked internationally at the OECD and with the World Bank.