David Hargreaves doubts any NZ Government will resolve the vexed migration issue till it first forms a proper population policy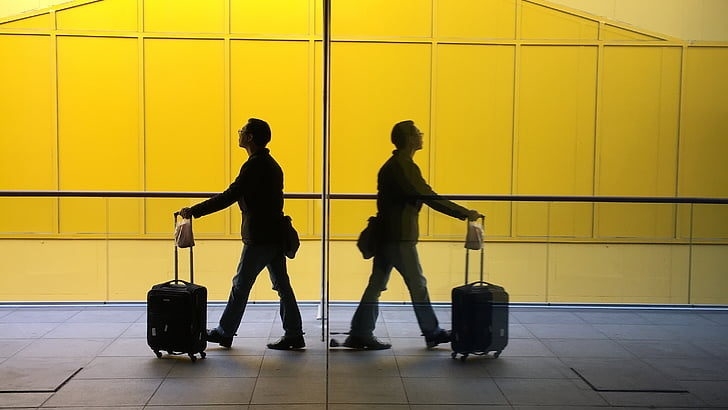 I am not optimistic the Government's announced reset of immigration policies will resolve what has become an increasingly vexed issue.
Both the Government speech on the reset last week and the earlier briefing to the Productivity Commission for an inquiry into immigration settings are, in my view asking the wrong questions. And if you ask the wrong questions you don't get the right answers.
I have four key questions:
• What does New Zealand want from its immigration policy?
• What size population does New Zealand want?
• Do we accept that some New Zealanders are just too 'useless' to work and we therefore need to fill jobs they could otherwise do with imported labour?
• What do we do if once the borders are re-opened, a lot of Kiwis take flight (particularly to Australia). Do we let the population drop? Or do we (as we have in the past) make up the numbers with migrants?
Those questions are not tackled in either the speech delivered by Stuart Nash last week or in the instructions from Finance Minister Grant Robertson to the Productivity Commission.
The Government might argue that it is simply trying to address immigration issues in isolation. But if that's the case then there is your fundamental problem. You CAN'T tackle immigration in isolation.
The word 'population' is sprinkled in both the Nash speech and the Robertson instructions.
Consider these two quotes from the Nash speech, with bold type inserted by me: "But while we've been progressively moving to reduce our reliance on lower-skilled migrants over time, we've still seen significant population growth – one of the highest in the OECD – driven, in large part, by migration."
And this: "High levels of migration have contributed to 30% of New Zealand's total population growth since the early 1990s."
Those two quotes imply that population is a big issue here - but that's not what's being tackled. 
We can't sensibly talk about what level of migration is acceptable till we actually have it clear as a nation what size we want our population to be. 
What if...
If we want to grow it, we can just open the borders. If we want it to stay the same, there has to be a balancing act. If we want to reduce it, we should shut the door. 
But what do we do if large numbers of Kiwis (possibly not able to afford houses) start to leave? Are we okay with that? Some people would say a lower population would be lovely, but the problem is that inevitably the impact would be uneven. Some parts of the country could start to 'die'. 
So, then, the corollary question: What do we want from immigration? We need to have a clear idea of what we actually want an immigration policy to achieve. We don't have that. And that's one reason why in the past 10-15 years or so, if not longer, we've effectively had 'accidental' immigration. People come 'for a while' and they end up hanging around. 
We have absolute control over our borders and immigration policy. We can achieve whatever goal we want with it. But we need to know what it is we actually want to achieve.
We don't have control over how many people are born in this country. Once they are born they are ours and we've got them for life. How many of these people therefore can we 'write-off' as useless and say they are unable to do jobs, so, we'll fill those jobs with migrants? 
Scrap heap
Problem is, as I say, we are 'stuck with' people who are kiwi-born. And if we consign them to the scrap heap then very antisocial outcomes can occur. My question here is genuine: What proportion of the population do we consider we just can't do anything with? Do we take the view that everybody has something to offer or do we say that some of us will be 'wastage'. I really don't know the answer to that question. And I'm not sure anybody in Government has ever properly tried to answer it either. But again, it's actually central to the immigration question.
I sat at home and laughed out loud in the evening last week when reading a copy of the Nash speech. The journalist in me immediately alighted on this sentence in the middle of it all: "When our borders fully open again, we can't afford to simply turn on the tap to the previous immigration settings. That path is a continuation of pressures on our infrastructure, like transport, accommodation, and downward pressure on wages." Yeah, I thought. That's the zinger. That's your quote right there. 
So, no, that wasn't laugh out loud, but then looking at the interest.co.nz website and seeing that, sure enough, colleague Jenée Tibshraeny had chosen that very bit for her headline on the article about the speech, was funny. 
And the Government will have known that quote was the showstopper. It was a quote I believe with two objectives: Firstly to control expectations of various industries that have become reliant on migrant labour and secondly, as a crowd pleasing sop to a portion of middle New Zealand that's more angry about immigrants than it (generally) lets on.
Posturing
But I don't think it all means a lot, other than as a piece of posturing. The reality is that once it looks like the borders are going to reopen then the Government will just be bombarded by all sorts of worthy causes and reasons why this company and that company really do need to bring in labour. 
Any policy therefore that the Government sets around numbers of migrants allowed to come in, based on the 'reset' programme it has kicked off will be very easily reversible. It won't mean anything.
Why? Well, until this country actually tackles the more fundamental issues around population size and what we want from a migration policy our chances of producing a sustainable policy are zip. Immigration policy is not a 'thing' unto itself. It has to fit into a broader template. Otherwise policies will change like the wind.
I will finish with my favourite quote from the accidental philosopher 'Yogi' Berra:
"You've got to be very careful if you don't know where you are going, because you might not get there."