Having central bank digital currencies is a great idea. It's also fraught with difficulties including how to protect banks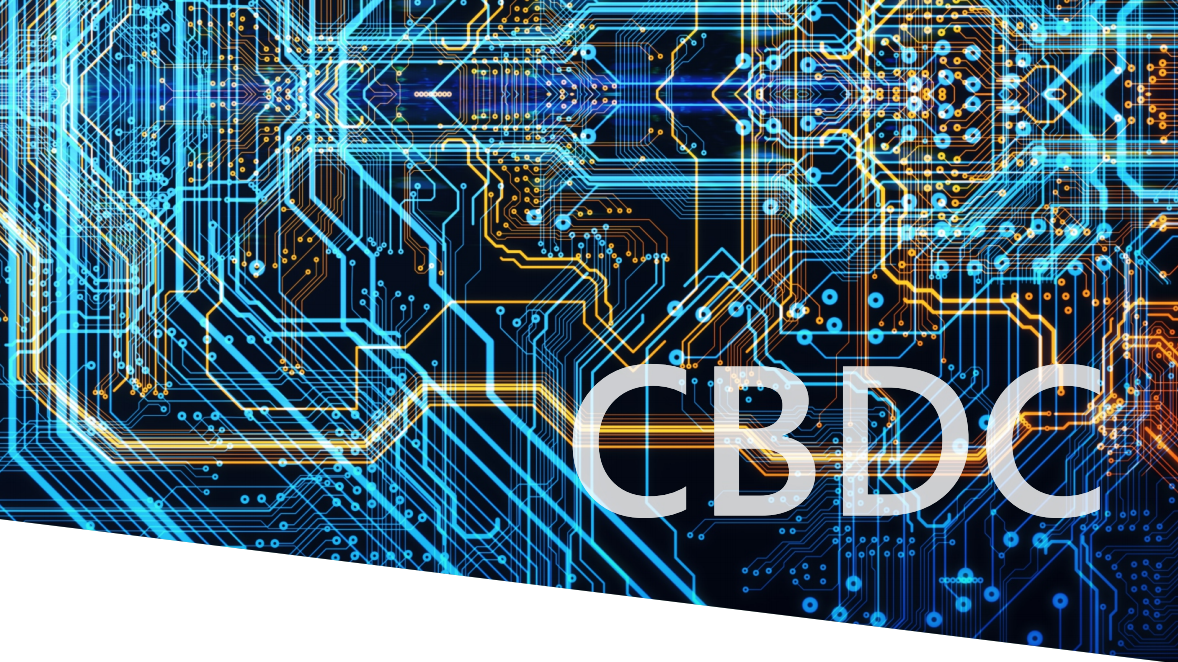 Central bank digital currencies (CBDCs). They sound like a great idea to me, given that nobody wants to use cash any more.
So, how's about we get on and introduce one?
Well, not so fast, the central banks are saying, including our own RBNZ - although it is clearly keen on the idea of having one. Just not yet.
The RBNZ's big dump of Future of Money material last week, seeking public views, and commenting at length on digital currencies was perhaps illuminating in ways our central bank didn't intend.
Like the torrent of information on the subject now being produced by the Bank for International Settlements (BIS) I think what's being demonstrated is a profound nervousness of what the impact and unintended consequence would be of central bank digital currencies.
But, and even stronger than that, there's a profound fear of what might happen if globally, central banks DON'T move into the digital 'space' - and some private entity gets there first, with a 'stablecoin' - a privately issued digital currency backed, probably 1-for-1 by actual assets such as for example physical American dollars.
It's no coincidence at all that the central banks around the world suddenly got a whole lot more interested in digital currencies after Facebook casually dropped the fact in 2019 that it was involved in a project for a stablecoin, originally called Libra, now called Diem. 
Facebook was primed and ready to go potentially within months till the central banks got involved. And there's no doubt that leveraging off its world domination, a Facebook-led digital currency could have quickly become ubiquitous, particularly in developing nations.
So, with all the work now going on with the central banks there's the sense that they are doing the digital currency thing in large part as a defensive measure. They are doing it to stop others doing it.
And you can understand why. 
Imagine if a stablecoin was introduced that became popular enough that very large numbers of Kiwis started using it. They would remove money from NZ bank accounts. They may well be transacting in something that's based on an offshore currency, for example the US dollar. 
There's the potential for banks to lose business hand over fist. And there's the potential for the central bank to start losing control over monetary policy and its ability to control things using implements such as the Official Cash Rate, as our RBNZ does.
So, an interesting juggling act is required. Don't get all adversarial with those that might introduce alternative coins, maybe tolerate one or two such coins that agree to be heavily scrutinised and/or regulated, and seek to produce your own form of digital currency that ensures that these alternative stablecoins don't ever become the ruling currency. 
And they wouldn't, or shouldn't become the ruling currency, because obviously the central bank always has the advantage that its currency would be 'real' and effectively guaranteed by the Government. It would be like cash. Guaranteed. And no private business would be able to compete with such a level of security.
Okay, that's sounding fair enough so far. But then we get into another interesting juggling act. 
The banks. What about them?
They offer digital currency of course. It's what we all have in our bank accounts. But it is not guaranteed other than by the bank itself. 
That's generally good enough though. And folk are happy to accept payments we make out of our bank accounts to them.
What about if and when a central bank digital currency comes along then? Well, that's a game changer.
If the central bank digital currency is made available to the general public - and indications are any RBNZ-introduced one would be - then this would trump money coming from a private bank account as any means of payment. 
Remember the old days when it was necessary to get a 'bank cheque' for some transactions to give the recipient of the money extra comfort that they would actually get paid?
Well, in future, why wouldn't a landlord, for example, insist that they get their rent paid for by bright, shiny RBNZ digital dollars? Rather than that funny, private bank-issued stuff?
It's not hard to envisage a situation where demand for the central bank digital currency becomes very high. And it's not hard either to envisage a situation whereby the individual, instead of using a private bank transaction account, chooses to use the central bank as their transaction account. 
The RBNZ has certainly thought of that and one early suggestion it has made is to maybe charge people interest on holdings of digital currency through the central bank. 
That all sounds quite awkward though.
And it sounds like what it is - the central bank putting limitations on the usefulness and potential popularity of its own product, in order to stop the private banks losing out.
It is this desire, the need, to protect the banks - that can be seen both in what the RBNZ has produced and what is coming out from BIS - that could ultimately act as a big drag on the successful introduction of central bank digital currencies.
But if the central banks don't move, then others may well move first. And then we do potentially get the situation where private banks lose business and central banks start losing monetary policy control.
What would be the reaction? Could the authorities simply start making private issued digital coins illegal? Maybe. But that would be Draconian and would not sit at all well with the 'crypto crowd' who follow crypto assets and believe in them with an almost religious fervour. And there's a lot of it about. The crypto assets market currently has a market value of over US$2 trillion. There's a lot of it about.
So, central bank digital currencies. A great idea, but clearly an idea that has all kinds of ramifications. 
Personally, I think central banks will have to bite the bullet and they should do so sooner rather than later. The procrastination that, I think, is going on globally needs to stop. 
I think it has to be accepted that central banks going down this path will have an impact on banks.
Holding off introducing digital currencies because of concern over what happens to the banks though risks the private-led coin scenario. And that would hurt the banks too.
This is a truly massive issue the world needs to face up to. I hope the central banks are bold, because I think they need to be. Disorder is the potential alternative.
*This article was first published in our email for paying subscribers early on Wednesday morning. See here for more details and how to subscribe.