Banks are waiting for mortgage-borrower tipping point, then swap rates will rise fast says Roger J Kerr. Your view?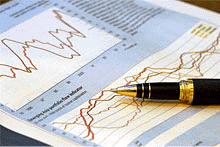 By Roger J Kerr
Focus for the local interest rate market in the short term is firmly on the RBNZ Monetary Policy Statement on 8 December.
It is a very uncertain and difficult international economic environment currently and how much the RBNZ factor these unanswered global questions into their domestic economic outlook is one important aspect of the statement.
They have to build in a much lower global growth outlook and then determine how local households and business firms will behave in relation to the global uncertainty.
Even if Europe falls into economic recession, which is very likely, it is not expected that they will drag the US and Asian economies down.
Therefore, in terms of New Zealand's export prices and demand the overseas situation is not all negative.
Whatever the offshore and domestic economic prognosis, it appears that our inflation risks have reduced and should remain comfortably between 2.00% and 2.75% annual CPI over the next 12 months.
The Christchurch earthquake rebuild by its sheer size still stands as a real inflation risk later on, even though the timing is continually pushed forward.
The last inflation figures for the September quarter revealed the importance of the NZ dollar exchange rate as a key determinant of pricing behaviour.
The prices of appliances, furniture, clothing, electronic products and computers all fell as retailers passed through the benefits of a NZD/USD exchange rate above 0.8000 in the first half of 2011. If importers have some currency hedging on board, there will not be any price increases from the latest fall in the NZ dollar.
The RBNZ Monetary Policy Statement will include several scenarios for the economy with no real clear message of what they think is the more likely scenario - that is, it will not be much use to anyone.
The money markets are starting to price in a small probability of interest rate cuts in 2012, which appears to have more to do with lower Australian interest rate market forward pricing rather than a fair and accurate assessment of growth and inflation in the NZ economy next year.
That pricing is not expected to last too long.
At some point over the next six months, households in New Zealand with a home mortgage currently on floating rate (about 70% are now on floating) will all simultaneously conclude that interest rates are more likely to rise than fall further and will all fix at once.
When that day comes the banks will hit the swaps market all from one side to off-lay their risk and send swap interest rates sharply upwards. Picking that timing is not easy and will depend on Europe receding as a concern and half decent growth and jobs numbers coming through locally.
--------------------
* Roger J Kerr runs Asia Pacific Risk Management. He specialises in fixed interest securities and is a commentator on economics and markets. More commentary and useful information on fixed interest investing can be found at rogeradvice.com