Dr Bollard has a 'real toughie' with the MPS this week, says Roger J Kerr. Your view?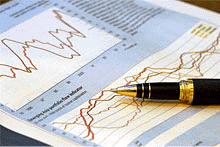 By Roger J Kerr
RBNZ Governor Alan Bollard has a real toughie this week with the Monetary Policy Statement.
However, he is paid well to call the direction of the economy with consistent accuracy and he has plenty of economic forecasting resources at his disposal to deliver a performance track record in that respect.
If I was in Governor Bollard's shoes this week, I would be balancing up the following pro's and con's of producing a 'outrightly-dovish' or 'less-than-dovish' tone to the statement on the economy, and thus monetary policy settings going forward:
Outrightly dovish
- The economic uncertainties for New Zealand stemming from the European debt crisis and resultant recession are not easily quantifiable; therefore there is justification in endorsing current money market pricing of no interest rate increases over the next 12 months.
- The global economic picture is fraught with risk with the potential for Europe to drag the US and Asian economies down with them.
- Lower commodity prices are the result of a major slowdown in demand in Europe, US and Asia, which reduces incomes and thus spending/investment in the NZ economy.
- Bank funding challenges as a result of the European banking market problems increases local bank lending margins to the extent that increases in market base rates are just not necessary.
Less than dovish
- Recent US economic data is proving that the US economy is not being too much affected by the European recession. The Chinese monetary authorities have recognised early the requirement to ease up on monetary policy and thus they avoid a hard landing i.e. US and Asia grow positively in 2012 and that is good news for NZ.
- Global demand and supply situations suggest that New Zealand's agricultural commodity prices stabilise at the current still high levels compared to historical averages.
- Domestic consumer spending and business investment is encouraged by low interest rates and improving residential property prices.
- New Zealand's GDP growth forecast remains at +3.00% for 2012 due to high/stable commodity prices, a stable NZD/USD exchange rate in the 0.7000's and significant increases in agricultural production due to the bumper growing season.
- The construction industry (particularly residential house building) is poised for a massive catch-up in 2012/2013 due to the underinvestment and low activity levels in 2009 to 2011. The catch-up on the under-supply of new houses is in addition to the Christchurch re-build.
I strongly favour the 'less than dovish' tone being closer to what is actually going to happen and therefore see interest rates being increased from June 2012.
When all the floating rate home mortgage borrowers see this 'less than dovish' scenario transpiring early next year, they will rush the banks with fixed-rate instructions resulting in a one-way swap market that propels two and three year swap rates up by 1.00% to 1.50% on current low levels.
It is only a matter of timing.
--------------------
* Roger J Kerr runs Asia Pacific Risk Management. He specialises in fixed interest securities and is a commentator on economics and markets. More commentary and useful information on fixed interest investing can be found at rogeradvice.com