Bollard should not be goaded by market economists into a downbeat assessment on the economy says Roger J Kerr. Your view?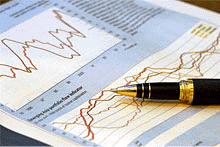 By Roger J Kerr
New Zealand may well be seen as a small place at the bottom end of the world where one could hide easily and hide ones cash easily.
So thought Kim Dotcom and his Megaupload mates who were arrested on Friday by the FBI and NZ Police.
They apparently had part of their cash holdings invested in NZ Government Bonds through an unnamed financial institution.
Whatever the merits of their copyright legal case, they must have known something about investment - or where just lucky.
Holding NZ Government Bonds, unhedged to NZD currency fluctuations, has been one stellar winning investment strategy over the past 12 months.
The yield on our 10-year Government Bonds has reduced from 5.50% to 3.85% and the Kiwi has appreciated against all currencies.
Plenty of capital gain on a marked-to-market revaluation basis received in that respect. Will the NZ Police sell the impounded bonds along with the marquee cars to realise the impressive gains?
Market attention this week will be centred on Governor Bollard's view of the global and NZ economic outlook with the OCR review on Thursday.
While some economic data has been weaker of late and business confidence is down, Dr Bollard should not be goaded by market economists into a negative/downbeat assessment on the economy at this time, because of the following off-setting positives:
- Agricultural sector prices and production are both up, delivering substantial increases in rural incomes and a boom in fertiliser buying/application.
- The Auckland residential property market is showing all the signs of a major under-supplied situation. The RBNZ do not generally ignore pressures in the housing market.
- Business investment is on the increase, as evidenced by the Todd Energy/Methanex gas contract paving the way to an $800m methanol plant expansion in Taranaki.
- The New Zealand economy is now more highly dependent on Australia and China and there are no signs of the so-called European "headwinds" (to use an over-used economic expression) damaging Chinese or NZ economic performance.
- Market signals are very positive for the NZ economy with both the NZ dollar and NZ sharemarket up strongly over recent weeks. Clearly foreign investors do not see the worrying "headwinds" for our economy in 2012 that local economists are pre-occupied with and miss-guided on.
Yet again and unfortunately, the NZD/USD exchange rate trading above 0.8000 is a major constraint on achieving +3.00% GDP growth this year. Governor Bollard may well attempt to jawbone the currency down with the OCR review on Thursday.
However, the currency is seemingly the only "headwind" I see restricting positive economic growth this year.
--------------------
* Roger J Kerr runs Asia Pacific Risk Management. He specialises in fixed interest securities and is a commentator on economics and markets. More commentary and useful information on fixed interest investing can be found at rogeradvice.com