Opinion: Struggling NZ Post's ownership of Kiwibank is starting to be hurtful for both parties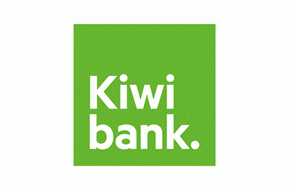 By David Hargreaves
It was a good idea, but now it isn't.
When Kiwibank was launched as the pet project of former Alliance Party leader Jim Anderton in 2002, making it a subsidiary of NZ Post seemed sensible. Using the NZ Post retail network gave it the necessary immediate national reach to start attracting customers, while the strength and cashflows of the parent were a further means of support.
But who is helping whom now?
This week the state-owned bank continued its strong performance, with half-year profit surging 53% to NZ$58 million.
But on the flip side parent company NZ Post reported a profit of just NZ$59.6 million. It saw an astonishing 8% fall (35 million) in the number of items delivered through its once-core postal business.
With NZ Post/Kiwibank you've now got the strange situation developing whereby the subsidiary is looking stronger than the parent.
Bad for both sides
The relationship is now starting to look potentially hurtful for both sides. Once upon a time NZ Post could use its strength to support Kiwibank. But now you've got a situation where NZ Post is looking over its shoulder at its own financial situation and yet, Kiwibank as a fast-growing business is still hungry for cash. Treasury has commissioned and received a report from Goldman Sachs on Kiwibank's future capital needs.
So potentially there is frustration on both sides. NZ Post no longer has the financial strength to keep supporting Kiwibank. Kiwibank needs more cash - from somewhere.
The whole thing could end up as a mess, which is why the Government should act now and put Kiwibank under separate state ownership. Presumably this would require legislative tweaking and it may end up being a complicated process. But the longer it is left the harder it may be to do.
The obvious problem of what Kiwibank might do for a branch network should it separate from NZ Post could be resolved by it paying some sort of rental to NZ Post for the time being. The other point is, for how much longer will Kiwibank see a big branch network as essential given the part new technologies, with online banking, smart phones etc, are now playing in modern banking? It may be that the Kiwibank of the future will not need many if any physical branches.
Clearly, however, any move to separate Kiwibank is likely to be looked on dimly by opposition parties.
Yes, it is a logical move. But, of course it could be seen as a precursor to Kiwibank being put on the block for partial sale.
Prime Minister John Key said prior to the last election that he would not sell it. But Finance Minister Bill English has been widely reported previously as showing enthusiasm for a sale of the bank.
Privatisation in trouble
The privatisation plan, or mixed ownership model, as the government likes to call it, appears to be in some trouble.
When the plan was first unveiled in 2011 it was envisaged selling up to 49% of: Meridian Energy, Genesis Energy, Mighty River Power, Solid Energy and Air New Zealand – the latter already partly privately owned and sharemarket listed. Kiwibank was not on the list.
The government wanted the proceeds to go toward NZ$33 billion of new assets over the next five years. Remember also, that the government is projecting a return to Budget surpluses by 2014-15.
Early calculations around how much might be raised by a sell-down of the named assets suggested possibly about NZ$7 billion.
But in the meantime Solid Energy has somehow managed to become a basket case and couldn't be considered for sale for years, if at all. With what a bailout of the troubled coal miner could cost, already a hole of maybe around NZ$1 billion has appeared in the government's sums.
Add into the mix that the Supreme Court is about to rule on Maori water right claims and therefore whether the proposed Mighty River Power share float can go ahead as planned and the funding for these NZ$33 billion worth of assets is starting to look dodgy.
So, what about throwing a nice fresh, tender, juicy, bank on to the mixed ownership barbecue?
Attractive share float
Kiwibank would undoubtedly be an attractive share float. A sharemarket listing would also satisfy a big need for the bank itself. As a fast growing still quite new financial organisation it is hungry for capital to feed that growth. So, any sell-down by the government could include a capital injection from investors through the sale of newly-issued Kiwibank shares as well as the sale of the government shares.
The Government is philosophically committed to the partial privatisation programme and will probably do anything it can to keep it on track - so it has to be believed that right now it is considering going back on earlier word and offering up Kiwibank for sale.
But, that is for the future. Right now there is the question of the right operating structure for the bank. And that has to be as a separate entity, so that the problems NZ Post faces can be addressed separately without the concerns of a cash hungry subsidiary needing feeding.