Treasury hires Goldman Sachs to prepare report on Kiwibank's future capital needs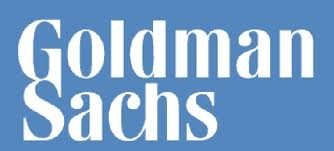 By Gareth Vaughan
Treasury has commissioned and received a report from investment bank Goldman Sachs on the future capital needs of state owned Kiwibank but says the report's contents are too commercially sensitive to disclose.
The report is understood to be a comprehensive strategic review of both Kiwibank's business and business strategy.
A Treasury spokesman confirmed to interest.co.nz that the report had been both sought and received. However, he said its contents were "commercially sensitive" and he therefore couldn't discuss or provide them.
Having cut its teeth in the highly competitive residential mortgage market, over the past couple of years Kiwibank has expanded into the KiwiSaver market after buying Gareth Morgan Investments, into the small and medium sized enterprise (SME) market, and insurance market. The Goldman Sachs report is likely to have looked at opportunities for further growth and how these could be funded. 
Alongside this expansion Kiwibank may require an expensive new core banking system. 
Given New Zealand Post, Kiwibank's parent, is undergoing a major review as its traditional mail delivery business withers, and the National-led government is targeting returning the government books to surplus by 2014-15, funding required by Kiwibank will probably have to come from the public via either a sale of equity or debt, or a combination of both. One potential option might be selling a minority stake in Kiwibank via a sharemarket float.
In 2010 the government put in place what it termed an uncalled capital facility of NZ$300 million that NZ Post can call on in an emergency to help maintain its credit rating and Kiwibank's growth. No money has been drawn down on this thus far.
That's even though Standard & Poor's downgraded its Kiwibank credit rating last October by one notch to A+ with a stable outlook from AA- in a move that mirrored its downgrade of NZ Post. S&P's Kiwibank rating is a notch below the AA- rating the credit rating agency has the big four banks - ANZ, ASB, BNZ and Westpac - on. Fitch Ratings has Kiwibank at AA, one notch higher than the AA- ratings it has on the big four banks, and Moody's Investors Service has Kiwibank alongside the big four at Aa3.
Late last year Kiwibank raised NZ$150 million through a heavily oversubscribed offer of unsecured, subordinated bonds carrying a speculative, or "junk," grade credit rating which are paying investors' 5.80% interest per annum. During the year to December 31 the bank's total capital increased by NZ$156 million, or 19%, to NZ$980 million.
Kiwibank's tier one capital ratio (which represents shareholder's funds in the bank) expressed as a percentage of total risk weighted exposures, rose to 10.6% at December 31 from 10.1% at September 30. Its total capital ratio rose to 13.5% from 11.3%. The Reserve Bank mandated minimums are 6% and 8%, respectively.
Speaking yesterday after Kiwibank posted record interim profit of NZ$58 million the bank's CEO Paul Brock reiterated that Kiwibank wasn't yet generating enough profit internally to cover its ongoing capital needs. Brock said things were currently looking reasonably positive for Kiwibank in terms of capital raising options, citing a hybrid equity issue as one option.
This article was first published in our email for paid subscribers. See here for more details and to subscribe.