Opinion: Historical figures actually suggest the current surge in Auckland house prices represents a period of 'catch-up' on other regions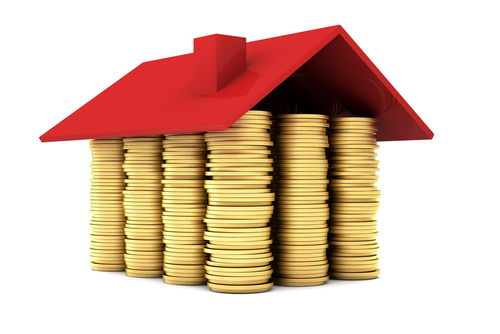 By David Hargreaves
The trouble with statistics is that they often don't perform as you expect, which can be mightily inconvenient.
Your writer sat down armed to the teeth with facts and figures, determined to sculpt a piece of prose that definitively underlined how the Auckland house market is continuing to roar ahead of the rest of New Zealand, leaving it in its dust.
But he decided not to do that, because that's not actually what historic data suggests.
Certainly, to go by current figures, you have to say the Auckland housing market is on a bit of a tear.
And people are lining up to give out the most dire warnings about what might happen if the housing market, and that naughty Auckland in particular, continue on their merry ways. We've had Reserve Bank deputy governor Grant Spencer, Finance Minister Bill English, Prime Minister John Key, international credit ratings agency Fitch Ratings, and fellow ratings agency Standard & Poor's all queuing up to have a pop. And I have a feeling I've still left a few out.
But we get the message: House prices, particularly those in Auckland, are rising too quickly. This might lead to inflation. It might lead to trouble for the banks. And either or both of these would be bad.
So, let's bring in some of those statistics. The house price figures used here are those compiled by the Real Estate Institute, because those are undoubtedly the freshest ones, giving the clearest steer to what the market is doing right now. To compare apples with apples the historic figures quoted here are also sourced from REINZ data.
In the past year to March the national median house price has jumped NZ$30,000, or 8.1%, to a new record high NZ$400,000. But of course that national median includes Auckland figures. And those were spectacular, with the Auckland median gaining 13.5% to a new high of NZ$562,000.
The earthquake-affected Canterbury figures were nearly as impressive, up 12.2%. Elsewhere, frankly, it was all a bit cold coffee, though some of the traditional warm spots such as Nelson were showing signs of life. But several areas had median prices virtually unchanged from a year ago, while Northland prices were actually down 4.8%.
So, Auckland is definitely hot right now.
Okay, what about if we take a slightly longer view?
The peak of the last housing boom was 2007. For ease of comparison, we'll take the March 2007 figures. For most of the country these represented prices that were close to but not actually at the peak.
Auckland soars
Compared with the March 2007 REINZ figures, the Auckland median house price is up some 26.9%. Yes, that's right, houses are changing hands in Auckland now for about a quarter more than they cost at the height of the last housing boom (or bubble). This compares with a national median price (although remember that includes Auckland figures) that is up 16.4% over the same period.
Elsewhere it is much more of a mixed picture. The Canterbury figures are again strong (up 19.7%) as they are in Southland (up 32.2%) - though it is worth noting that there was a fair bit of "lag" in Southland, with the area enjoying a momentous 21.3% gain in prices in the 12 months to March 2008 at a time when prices elsewhere were flattening and indeed starting to drop.
Since March 2007 a number of regions have achieved just single digit percentage increases in house prices, while Northland again is slightly down.
As some point of comparison, the Reserve Bank's inflation calculator suggests that NZ$1 of first-quarter March 2007 money would get you NZ$1.16 worth of goods and services as at the end of 2012 (which is as far as the calculator goes).
During that period there was a 13.6% decline in the purchasing power of your dollars. So, in other words house prices in Auckland, Christchurch, and Otago have been ahead of the game; elsewhere, no.
Auckland dominating?
So, the picture is clear. Auckland house prices are dominating the market and pulling away from the rest of the country. Yes? Well...
Let's go back to 2001, pretty much the start of the last housing boom.
Any assessment of how price movements compare from region to region has to be done on the basis and with the understanding that they didn't start out equal, unless you go back to the Ark, but REINZ records weren't around then.
So, what you do have to accept is that house prices in Auckland and other major areas were higher than regional areas in 2001.
The Auckland median in March 2001 was NZ$248,500, compared with Wellington on NZ$190,000 and Canterbury/Westland on NZ$149,00. The lowest median was Southland on NZ$85,000.
Let's look at what happened over the next six years up to March 2007.
Well, Auckland prices rose a pretty damn impressive 78.3%. Very nice. Our Reserve Bank inflation calculator tells us that in the relative period the cost of goods and services increased 16.3%. So, no worries about being ahead of the play there.
What about elsewhere? 
Taranaki hot
In Taranaki, the median price shot up by a gobsmacking 148%. Waikato, Nelson/Marlborough, Otago, Canterbury, Manawatu/Wanganui and Northland also all enjoyed 100% or better increases. The national median rose 97.6%.
Yes, Auckland's increase, impressive as it was, was well below the national increase.
If we then stretch these price comparisons from March 2001 to March 2013 we get that in the 12 year period Taranaki has seen the biggest increase in median price of a truly splendid 176.2%.
Next comes Otago, up 159.8%, Southland, up 144.1%, Canterbury/Westland (140.9%), Nelson/Marlborough (129.3%), Auckland (126.2%), Manawatu/Wanganui (119.3%), Hawkes Bay (116.9%), Wellington (107.6%), Northland (104.8%) and Waikato/Bay of Plenty (103.1%). The Central Otago Lakes area wasn't separately broken out in 2001.
The national median increased by 130.1%, so Auckland lagged again - though not by much.
And if we put our inflation machine on the job again to provide some cost-of living comparison, we get that there was a 25.7% decline in purchasing power during that period with NZ$1 in first quarter 2001 now getting you NZ$1.35 worth of goods and services.
Only middling
So, what we have in that 12-year period is Auckland only middle of the pack in a list of frankly, pretty impressive, house price rises.
Okay, well the argument is obviously going to be that "it costs way more to buy a house in Auckland than it does in Taranaki".
Yes, it does and has done for as far back as this observer can remember, and that is rather too long for his liking.
The interesting thing then is to look at how prices have tracked relative to each other in recent history. Let's examine that 12-year period again.
In March 2001 the Northland median price (of NZ$146,500) represented 59% of the Auckland median (NZ$248,500). By March this year that percentage had slipped to 53.4%.
Waikato/Bay of Plenty went from 64.4% of Auckland's median to 57.8%.
Hawkes Bay moved from 52.3% to 50.2%.
Manawatu/Wanganui went from 42.7% to 41.4%.
Taranaki went from 42.3% to 51.6%.
Wellington went from 76.5% to 70.2%.
Nelson/Marlborough went from 60.4% to 61.2%.
Canterbury/Westland went from 60% to 63.9%.
Otago went from 38.3% to 44%.
Southland went from 34.2% to 36.9%.
So, we have seen areas such as Wellington and Waikato/Bay of Plenty lose a lot of ground on the Auckland housing market. But actually five of the 10 regions gained ground in percentage terms on Auckland - albeit from a very low level in the case of places such as Southland.
And the national median? It actually gained on the Auckland figures (which again confusingly make up a large part of it), rising from 69.9% of the Auckland price in March 2001 to 71.2% in March this year.
Statistics a problem
Obviously the problem with statistics is that they can tell very different stories according to the timeframe involved, and the way in which they are applied.
All I can say is that I started comparing these figures for the past 12 years with a view that they would show the Auckland market leaping ahead of the rest of the country. The figures, at least in that period, don't show that.
They do in fact indicate that Auckland lagged a little during the ranging bull market of 2001-2007 behind many parts of the country. So, recent gains could be construed as Auckland doing a bit of historic rebalancing of its leading place in the national house price structure.
Does that mean there isn't a problem with heat being generated in Auckland? No, it doesn't mean that. But it does indicate to this observer that the likes of the Reserve Bank do have a little time to see how the market pans out before rushing into any action such as higher interest rates.
Some economists are suggesting that the Auckland and Canterbury house price rises will now start to be replicated elsewhere in the country as indeed was the pattern from 2001 onwards.
There probably still is time to see whether that really does materialise.
Widespread increases
I do have doubts that we will see the kind of widespread price increases we saw in 2001-2007, given that at the moment the appearance of a strongly rising house market nationally boils down to the highly unusual situation in Christchurch and both a real and increasingly strongly perceived (IE people are panicking about it) shortage of houses in Auckland. It does seem possible that Auckland may yet lose some heat and momentum of its own accord.
Mortgage broker John Bolton is already suggesting the Auckland market may be peaking.
But in any case, there are things that could and should be under way to tackle the Auckland situation. This observer will in a day or two have a go at some suggested solutions.
In the meantime, however, right now, the Auckland housing market isn't perhaps quite the runaway rocket ship that it might seem. That is not to say that it couldn't become that if there isn't some action.
This article was first published in our email for paid subscribers. See here for more details and to subscribe.