Opinion: The Government is happily setting out to subvert the purpose of the KiwiSaver scheme for its own short-term political gain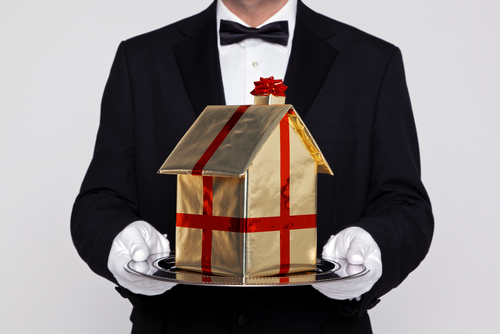 By David Hargreaves
It's official: The KiwiSaver scheme has now become the HouseSaver scheme.
The Government is making it quite clear it sees the scheme as nothing more or less than a short-term piggy bank that can be smashed open as soon as possible and the money inside pumped into the rapidly rising house market.
Housing Minister Nick Smith, in a Television New Zealand interview screened over the weekend, said the Government was looking at tweaking the KiwiSaver scheme to make it easier for people to access funds from it to buy first homes. The details on how the KiwiSaver first home buyer deposit works currently are here.
This move by the Government comes at a time when the Reserve Bank is considering imposing "speed limits" on banks' high loan to value (LVR) lending. See here for our articles on LVRs.
Essentially the Government, having been frustrated in its efforts to get first-time buyers exempt from any limits on high LVR lending, is now seeking to go around the RBNZ measure - and actively undermine it.
Once again, we have clear evidence that this Government, far from trying to pour buckets of water on the house market fire, is actually loading on petrol.
Bizarrely, Smith is now suggesting that any LVR move from the RBNZ will come in tandem with a move from his own Government that runs exactly counter to the policy the RBNZ is putting in place.
Consider this comment: "I'm confident having been involved in those discussions [with the RBNZ] that we are going to get a package that works well both for the New Zealand economy and for those aspiring young families that want their own home."
So, we will get a "package" that says there will be limits installed on LVR lending - but here's how would-be first-time buyers might be able to get around it. Some "package".
It's a bit like sending someone who is on a crash diet off with a lunch that consists of six sticks of celery washed down with 1.5 litres of sickly-sweet soft drink.
Smith first came out extolling the virtues of Kiwis raiding their retirement savings for houses at the end of last month. And in his latest interview he has gone even further. Here's some more selected quotes:
"I'm hugely encouraged and very positive about the way the KiwiSaver scheme is helping New Zealanders build up a deposit to be able to buy their own home.
"...If young kiwis are using their KiwiSaver funds to buy a first home that is a good thing..
"We saw this year over NZ$130 million dollars of deposits placed on homes from over 11,000 New Zealanders from their KiwiSaver funds. That's an eight-fold increase on just two years ago. And while it is retirement savings, the most important part of KiwiSaver is savings overall."
Note that Smith just about remembered in that last quote that KiwiSaver is supposed to be money locked in to help people provide for their retirement.
But otherwise, it is quite clear this Government is now seeing the KiwiSaver scheme as something that can be happily plundered to fit its own short-term requirements.
There's no doubt that if the RBNZ were to go ahead and apply limits on high LVR lending, then potentially every night on the TVNZ and TV3 news and current affairs programmes we would be bombarded with images of doe-eyed young couples (bonus marks if either or both are also holding a baby) looking wistfully on at a house they cannot afford to buy.
The Government knows full well that such a look would be toxic for it at the ballot box. And it will do everything it needs to in order to prevent that scenario.
What does this all mean for the RBNZ?
Well, it should probably do what it needs to in order that financial stability is preserved.
But I think it is safe to say that our central bank can forget any notions that LVR speed limits will dampen the house market. The Government is hell-bent on making sure that won't happen.