Opinion: The housing market seems set to be a big election issue - and that's definitely a bad thing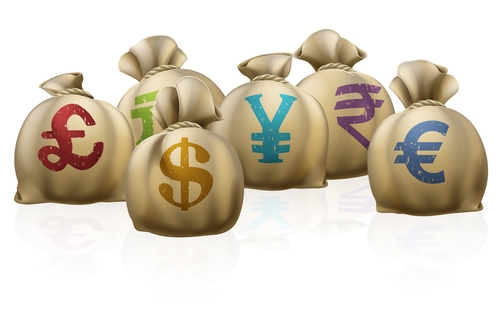 I'm not sure who first said it,  but it is a truism that some issues are too important to be put in the hands of politicians.
I think housing now definitely comes into that category.
The politicians have noticed that house prices, particularly in Auckland, are rising. Aha, they have thought. An issue. Let's sprint toward that.
But in the headlong dash to get some media coverage, our pollies are - true to form - leaving facts and practicalities in their wake.
It is now all too apparent that housing will be a very significant election issue. Many people would regard that as a good thing, because it means housing will be discussed.
But the minute any issue becomes all about votes is the time that all rational discussion ceases. It is the time when hasty, voter-driven, policies are implemented.
The subject of banning offshore investors from buying New Zealand houses has been something that has steadily gained traction this year. See articles on the subject here. Back in March I stated that I was in favour of Australian-style controls on investment in houses by offshore buyers. Frankly it is surprising it has taken this long for Labour to climb on the bandwagon.
In fairness to Labour Leader David Shearer, he's not making out that  banning of foreign investment is anything like the whole solution and Labour is promising a "package" including 10,000 "affordable" new homes to be built per year.
But from the overall reaction from the public to the Shearer policy announcement, it seems clear large numbers of people have already decided that the offshore owner ban is the answer.
Well, can I just reiterate my view that more information is actually needed on what exactly is driving the rising house market.
No good information
The fact is that there is NO good quality, independently verifiable information available on the current composition of house buyers either in Auckland or in New Zealand generally. Until such information is available, we are crazy to start throwing new policies around. Unintended consequences and all that.
It is irresponsible of people to be crying out that the reason why houses prices are going up is offshore-based buyers when, for all we know, the real reason is just as likely to be Kiwi house-owners using the leverage on their existing homes to buy more investment properties.
Yes, a ban on offshore ownership of NZ houses is a policy worth looking at. Whatever the current level of offshore buying, it will only increase while this country remains so open to overseas investment and with such generous tax rules for housing investors. 
But such a policy would need applying with care. I would suggest, for example that Kiwis might need to consider giving up the current exemption we have that allows us to own property in Australia when we don't live there. If we gave up that exemption then we could apply a foreign ownership ban here without needing to exempt the Australians - as of course we would need to at the moment.
The race card
Any exemptions we did allow from the ban would obviously leave us open to accusations of racism or racial favouritism. Indeed the Labour policy's already getting such a response.
It is worth noting that top commercial lawyer and former ACT MP Stephen Franks believes that showing such favouritism for Australian over China could actually breach our Free Trade Agreement with China.
Consider this for a moment. Australia is set to be replaced as our biggest trading partner this year - by China. 
Don't let us kid ourselves that we could apply a policy that might be seen as anti-Chinese without there being ramifications. Meat stuck on a wharf in China? Sound familiar? Perhaps some previously unidentified problem may manifest itself with our milk powder? The obstacles that could be placed in the way of our burgeoning trade relationship with China are innumerable.
That's the kind of risk the country will run if we allow the politicians to start unloading policy on the hoof that simply fits the criteria of the latest opinion poll.
No, people. The housing issue is more important than that.
In the absences of quantifiable information on the housing market, I make the following subjective observations:
Kiwis are born and bred believing that you MUST own your own home.
People who rent are seen as second-class citizens (often even by themselves).
Owning more than one house for investment purposes is seen as THE way to invest money.
Because you are not taxed on gain from sale of investment properties then owning houses as an investment is THE way to invest money.
As other countries such as Hong Kong and Singapore get ever tighter rules on housing investment, in order to quell speculation, then so our unregulated housing market will be ever-more appealing to overseas buyers.
Construction of new houses has lagged, particularly in Auckland.
It has just been accepted at central government level that Auckland will continue to grow faster than everywhere else and there has been no significant attempt to encourage a more regional spread of New Zealand's population.
I could probably think of more things with time. The point is that I reckon the causes of New Zealand's current rising house market are many and complex.
We need some qualitative research into what is driving buying patterns in the housing market. 
And once we've got that we need a long-term, integrated approach to housing that takes into consideration factors such as Kiwi (I must own a house) cultural perspectives, investment incentives, housing availability, offshore involvement, migration, regional development and availability of capital. 
There is no one answer to this problem and don't let any of the policians make you think there is.