ANZ and BNZ's CEOs think NZ is 'over banked' with too many banks for a small population. Gareth Vaughan disagrees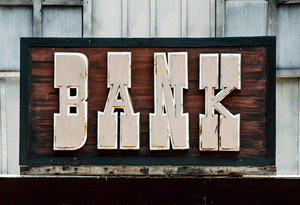 By Gareth Vaughan
Is New Zealand over banked?
Both ANZ CEO David Hisco and his counterpart at BNZ, Anthony Healy, have told me in interviews it is.
The main reasoning for this appears to be the number of registered banks versus the population. Taking at face value our 23 registered banks and 4.5 million people, that argument would tend to wash. It does seem a lot of banks for a small population.
For comparison, here's the Australian Prudential Regulation Authority's list of registered banks (or rather its list of authorised deposit taking institutions) in a country of 23.5 million. It features 21 Australian owned banks, eight foreign subsidiary banks, plus a swathe of "branches of foreign banks."
Whittling the list down
Back to New Zealand. If we go through the list of 23, we can strip several out. For example, there's both ANZ Bank New Zealand Ltd and its parent Australia and New Zealand Banking Group Ltd. There's also both ASB and its parent Commonwealth Bank of Australia, and Westpac New Zealand Ltd and parent the Westpac Banking Corporation. There's also both parent Rabobank Nederland and Rabobank New Zealand Ltd. In all these cases the pairs are really just one bank. So that drops us to 19.
Then there's relative newcomers who are currently fringe players but could potentially become significant. This list features four banks in Bank of Baroda, Bank of India, Kookmin Bank and the Industrial and Commercial Bank of China. Then there are global investment banks that are registered in New Zealand, but whose presence in this country would be little noticed by the vast majority of New Zealanders. These include Citibank, Deutsche Bank, and JP Morgan Chase Bank.
Japan's Bank of Tokyo-Mitsubishi, meanwhile, has a specific focus on corporate lending, which whilst a significant market, makes it a niche player.
So I'm going to drop those eight off the list too, which takes us down to 11 banks.
Left on this list I have the big boys - ANZ, ASB, BNZ and Westpac. There's also the one we taxpayers own in Kiwibank, the other New Zealand owned banks TSB, SBS, the Co-operative Bank and Heartland Bank, plus rural specialist Rabobank, and HSBC.
So despite the potential of some of the other banks registered in New Zealand, especially given their global scale, these 11 are the ones I'll focus on in answering the question; is New Zealand over banked?
Big four dominance
KPMG's latest annual Financial Institutions Performance Review shows a total of $402.948 billion worth of assets held by New Zealand registered banks. Of this $349.911 billion are held by the big four Australian owned banks. That's 87%.
As former Reserve Bank Governor Alan Bollard noted in 2011, the four dominate the New Zealand financial system to an extent seen in few other economies. At that time Bollard said the four accounted for nearly 90% of the banking sector, or just over 70% of the financial system as a whole.
And in its Financial Stability Report last month the Reserve Bank described the New Zealand banking system as "highly profitable in an international sense," in part due to its operational efficiency. The liabilities of New Zealand registered banks are equivalent to about 140% of gross domestic product, with the four Australian owned banks each having liabilities in excess of 25% of GDP, the Reserve Bank added.
Of the 11 banks I've narrowed the list down to the only one to have posted an annual net loss after tax in the past five years is BNZ, with a loss of $181 million in 2009. However, that was after $661 million worth of tax, due to the rort known as structured finance transactions, was coughed up. Excluding this BNZ would've made $480 million profit that year.
Competition is there
Nonetheless there is competition out there, certainly in some markets more than others. The home loan market is fiercely competitive, for example. As TSB put it in its annual report last week; "Competitive pressure in the loan market has never been greater and incentives to attract new business have become the norm of any loan package."
But a key reason for this is a much lower rate of lending growth in the home loan market than banks got used to last decade. The latest Reserve Bank sector credit data has housing lending up 5.4% in the year to April. A steady rate of growth, but well down on the double digit growth from January 2003 until April 2008, which peaked at 17.5% in April 2004.
 At 23 banks there's a bank per 195,652 New Zealanders, whereas at 11 there's a bank per 409,091 people. Of course not every one in New Zealand is a bank customer. There are  building societies, credit unions and finance companies ostensibly competing in the same market. And there are developing threats from the likes of technology companies moving into the realms of banking, and the launch of peer to peer payments platforms.
But saying New Zealand is over banked is a stretch.
This article was first published in our email for paying subscribers on Wednesday morning. See here for more details and to subscribe.