Bernard Hickey looks at how to think about whether to fix or float and what bank economists are saying about interest rates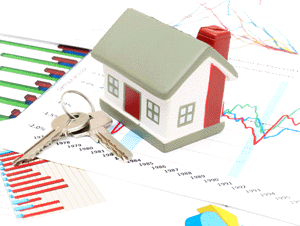 By Bernard Hickey
The global outlook for inflation and interest rates has softened through September and October because of weaker growth forecasts and stubbornly low inflation figures.
Banks have passed on those lower interest rate expectations by cutting their two and three year mortgage rates by of more than 50 basis points since the beginning of August. Two year mortgage rates have fallen clearly below 6% and are now around 100 basis points below advertised floating mortgage rates.
Economists have also pushed out their expectations of when the Reserve Bank might resume increasing the Official Cash Rate (OCR), which drives floating morgages, to mid to late next year. Inflation and wage pressures have been weaker than expected this year, despite relatively strong economic growth. The high New Zealand dollar and lower than forecast wage increases have been factors, along with slower construction cost inflation than expected and a bigger impact from this year's rate hikes and high LVR speed limit than expected.
See more detail on those fixed mortgage rate cuts here and see comments from economists from Westpac, ANZ and BNZ about when the Reserve Bank might increase the OCR again. Westpac thinks the OCR may be on hold until the second half of 2015, ANZ has suggested it may be on hold for all of next year and BNZ thinks the OCR will not rise again until September next year.
These continued cuts in fixed mortgage rates and more signs of a weaker than expected global economy are making fixing rather than floating increasingly attractive for those calculating what is purely the cheapest deal. See the table below for the latest calculations on a NZ$500,000 mortgage.
Fixed and floating combo?
The answer depends on the interest rates being offered, your outlook for interest rates and your personal situation. A combination of both floating and fixed may also work, particularly if you want to be able to be more flexible in how you pay off your mortgage. It may also make sense to fix short term rather rather than longer.
A flat-to-falling OCR makes floating more attractive, while a fast-rising OCR makes fixing and fixing for a longer time more attractive.
It all depends on whether actual interest rate increases are close to the forecast track laid out by the Reserve Bank and expected by the financial markets. That's because fixed mortgage rates are heavily based on the 'swap' rates in wholesale markets and those 'swap' rates are dependent on those market expectations for future interest rates.
If interest rates move as expected then there's often not as much benefit in fixing as you might think. But if, for example, inflation is consistently weaker than the Reserve Bank expects and it has to keep delaying its plans for rate hikes, then fixing may look more attractive.
The main benefits come from the banks accepting a lower 'profit' margin on fixed mortgages than advertised floating mortgage rates. Sometimes a floating rate borrower can get a better deal than a fixed mortgage simply by directly challenging your bank or working with a broker to challenge the bank to offer a better floating deal than the advertised deal.
But there is a way to work out which deal is cheaper over the full term of a mortgage. Interest.co.nz has a calculator that allows you to compare the costs of fixed vs floating over the full term, remembering that often the floating rate is cheaper in the first few months than a fixed rate, but then more expensive later in the term.
It's the total benefit that's important over the term of the mortgage and also whether rates actually rise faster or slower than the expected track built into your fixed rate mortgage.
Calculating the gains
Here's a table that shows the benefits of moving a NZ$500,000 mortgage from a floating rate of 6.75% to the various fixed options, assuming different interest rate tracks. The gains are indicated as a positive and the losses are negative. The middle track for the OCR is in line with market expectations. See all mortgage rates here.
The latest estimates, given the drop in fixed rates in recent months, suggest fixing is cheaper than floating across the board.
| | | |
| --- | --- | --- |
| OCR rate by mid 2016 | One year fixed (5.70%) | Two year fixed (5.75%) |
| OCR at 4.0% (low) | + NZ$4,681 | + NZ$7,473 |
| OCR at 5.0% (middle) | + NZ$7,630 | + NZ$10,423 |
| OCR at 5.8% (high) | + NZ$10,866 | + NZ$13,658 |
What the bank economists say
Bank of New Zealand Chief Economist Tony Alexander argued in his October 16 weekly summary that he would look to fix most of a mortgage for three years.
The worsened outlook for world growth has led to investors pushing back out their expected timings for monetary policies to be tightened in the United States, United Kingdom, and here in New Zealand.

The falls in long-term borrowing costs facing banks have led to some reductions in fixed lending rates. In the short- term there may be some further cuts, so as mentioned a few weeks back, were I a borrower, I would feel that time is on my side and I would keep an eye out for whoever is offering a flexible yet reasonably discounted fixed rate for a period near three years.

I would keep only a small amount of my mortgage floating given that our floating rate is currently 6.74% whereas the one through three year fixed rates are 5.89%, 5.75%, and 6.19% respectively. I would wait a bit to see how the latest falls in wholesale borrowing costs feed through.
Westpac's economists said in this October 20 weekly commentary that the best deals on fixed rates were clustered around the two year mark, and fixed rates were cheaper than floating.
Fixed mortgage rates have been falling recently, and may have further to fall in the weeks ahead. Those looking to fix their mortgage might find it is worth waiting a few weeks for better rates. Floating mortgage rates usually work out to be more expensive for borrowers than short-term fixed rates, such as the six-month rate.

However, floating may still be the preferred option for those who require flexibility in their repayments. Among the standard fixed rates, the best deal for borrowers with a deposit of 20% or more is the two-year term, which offers substantial value relative to where we expect shorter-term rates to go over the next two years. There is little point in fixing for just one year, given that these rates are higher than the two-year rate in most cases.

Four- and five-year rates seem rather high relative to where we think shorter-term rates are going to go over the coming four or five years, but they do offer stability.
ANZ economists said in their October Property Focus their analysis indicated fixing up to two years was most attractive.
Average mortgage interest rates across the "big four" banks are slightly lower for some terms compared with a month ago. There is just 0.01% separating the 6 month, 1 year and 2 year rates, which mark the low points on the curve, and are thus the most attractive rates from a cost perspective. With the OCR on hold at least until Q1 next year, but a mild tightening bias in place, we see merit in fixing for up to 2 years. Fixing for longer is now less prohibitive given cuts in 4-5 year rates in recent months, but breakeven analysis shows that fairly hefty rises in interest rates are required for fixing for longer terms such as 5 years to be worthwhile.
ASB's economists said in their October 7 Home Loan Rate report that fixing looked more attractive than floating, given the current interest rate outlook.
The RBNZ intends to pause for a period to assess the impact of the four OCR increases made to date. Nonetheless, mortgage rate increases should still be expected over the next two years. Borrowers wanting some certainty can lock in reasonable length fixed-terms at rates lower than the floating rate.