Oliver Hartwich on Greek WW2 reparation demands, house & house nots, blogging Ben Bernanke, the great stagnation, is one woman enough? Dilbert & more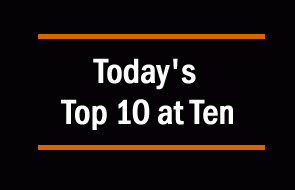 Today's Top 10 is a guest post from Oliver Hartwich, the executive director of the New Zealand Initiative.
As always, we welcome your additions in the comment stream below or via email to david.chaston@interest.co.nz.
And if you're interested in contributing the occasional Top 10 yourself, contact gareth.vaughan@interest.co.nz.
See all previous Top 10s here.

1. Germany owes Greece €279 billion? Yeah, right
You might think that the Greek government was busy enough sorting out its economic issues and preventing bankruptcy. However, they still have time to assess how much money Germany allegedly owes them as reparation for World War II. The two issues obviously have nothing to do with each other, if you believe the Greeks.
The only surprising thing is the fact that the war reparations claim at €279 billion is a little smaller than Greece's total debt load at €320 billion. Perhaps they should go back to the drawing board and calculate again. Wouldn't it be nice to have Germany pay all their debt and maybe also leave them with a bit of small change? 
The issue of German war debt towards Greece has been raised many times before -- most recently in 2010 and 2012, when Greece was negotiating the terms of its 240 billion euros ($260 billion) international bailout package.

But this is the first time Athens has put an official number -- roughly $300 billion -- on World War II reparations.

The German government has -- again -- dismissed the claims, saying the matter has long been closed. "They won't get their debts paid by conjuring up German obligations from World War II," German finance minister Wolfgang Schaeuble told German media last month.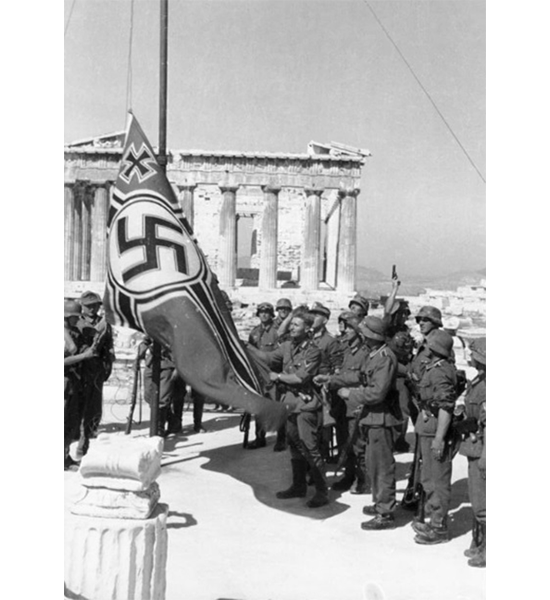 2. 'House and house-nots': The chart that should change how we think about inequality
The Sydney Morning Herald's Luke Malpass (our former colleague at The New Zealand Initiative) questions whether we should be concerned about income inequality or inequality of another kind: housing inequality. As it turns out, house price inflation has driven a wedge between home-owners and the rest. If you care about inequality, you should therefore ask yourself what could be done to make housing more affordable. 
Inequality is a major concern for policymakers in Australia and across the globe. But new research suggests that it is not so much a case of "haves and have-nots", but "house and house-nots".

Traditional arguments have it that inequality is caused by falling wages, or by "the one per cent" getting richer. Or, a neo-liberal lack of government or its opposite: growth in government regulation and taxation.

Yet according to a new Brookings Institution paper by Matthew Rognlie, it's none of the above. According to Rognlie, the real increase in post-War inequality has been caused by housing.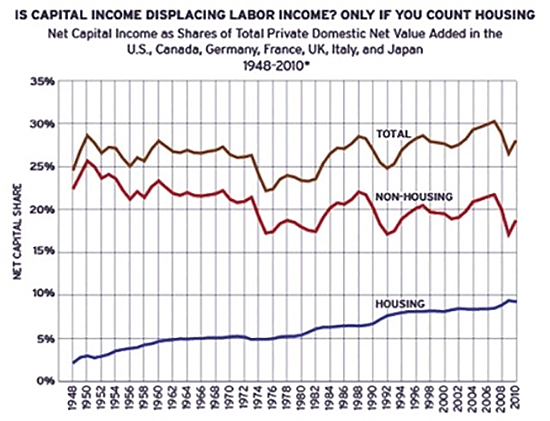 3. The great stagnation
The International Monetary Fund has sounded the alarm on global growth. Since the Global Financial Crisis of 2008, the world has failed to return to previous growth rates. But we have not only run out of growth but also out of ideas on how to respond to it. The IMF's own suggestion to increase spending on infrastructure certainly appears to be just another kind of stimulus – which we tried before.
The global economy is caught in a low-growth trap as innovation withers and the population ages across the Northern Hemisphere. It will not regain its lost dynamism in the foreseeable future, the International Monetary Fund has warned.

The IMF said the world as a whole has seen a "persistent reduction" in its growth rate since the Great Recession and shows no sign of returning to normal, marking a fundamental break in historical patterns.

This exposes the global economic system to a host of pathologies that may be hard to combat, and leaves it acutely vulnerable to a fresh recession. It is unclear what the authorities could do next to fight off a slump given that debt ratios are already at record highs and central banks are running out of ammunition.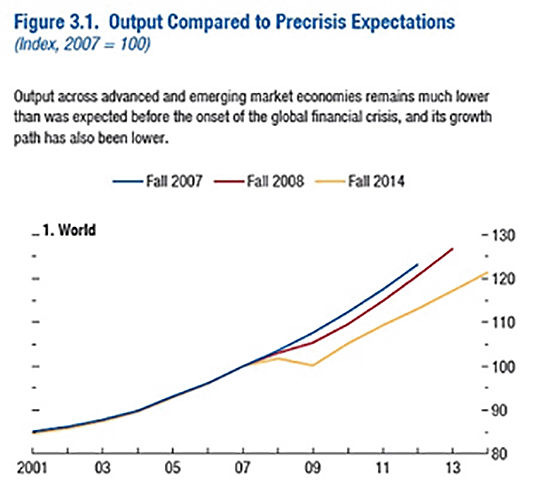 4. Too small to regulate
There has been much talk in recent years about crypto currencies such as Bitcoin – but at least the issuers of more traditional money are not worried. The Reserve Bank of Australia believes alternative electronic currencies were such a marginal phenomenon that they are not even worth regulating. If only everything that was small and unimportant would never be regulated!
Senior Reserve Bank officials have told a Senate inquiry that the "very limited" use and acceptance of digital currencies in Australia meant these alternative forms of payments did not pose any financial stability risks.

The RBA's head of payments, Tony Richards, and the senior manager of its payments policy department, David Emery, yesterday attended a hearing of the Senate Economics References Committee, which is inquiring into digital currency.

Richards said the RBA was keeping an eye on the development of digital currencies, which it believes could eventually have broad applications.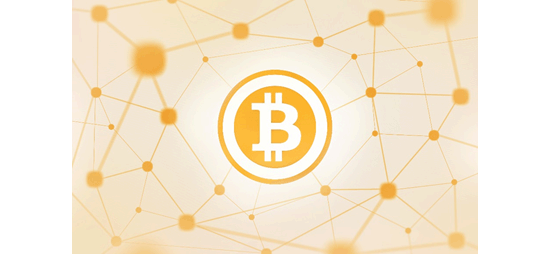 5. Monetary policy and financial stability 
The blogosphere welcomes Ben Bernanke. Since late March, the former Federal Reserve chairman has been writing a blog for the Brookings Institution. Whether you agree with him or not, it is great to see Bernanke share his thoughts on this platform. In his latest post, he discussed what role central banks should play in maintaining financial stability.
Let there be no mistake: In light of our recent experience, threats to financial stability must be taken extremely seriously. However, as a means of addressing those threats, monetary policy is far from ideal. First, it is a blunt tool. Because monetary policy has a broad impact on the economy and financial markets, attempts to use it to "pop" an asset price bubble, for example, would likely have many unintended side effects. Second, monetary policy can only do so much. To the extent that it is diverted to the task of reducing risks to financial stability, monetary policy is not available to help the Fed attain its near-term objectives of full employment and price stability.

For these reasons, I have argued that it's better to rely on targeted measures to promote financial stability, such as financial regulation and supervision, rather than on monetary policy.

6. Is one woman enough?
Most large companies nowadays have formal diversity policies in place. However, it appears hard to recruit women for top jobs – especially if there is already another woman in the senior management team. At least that is the finding of new research reported in The Wall Street Journal.
Having a woman at the top of a company might signal that there is no room for any others.

New research from the University of Maryland's Robert H. Smith School of Business and Columbia Business School finds that a woman's chances of landing one of a company's five highest-paid executive jobs drop 51% if there's already a woman on the team.

The explanation is not entirely clear, but the authors speculate that unconscious biases are at play.

"It might very well be the case that male top managers just want to check a box – there is no more effort, no more mentoring, to appoint a second woman to the top management team," said Cristian Dezso, an associate professor at the University of Maryland's business school and an author of the study. "They are one and done."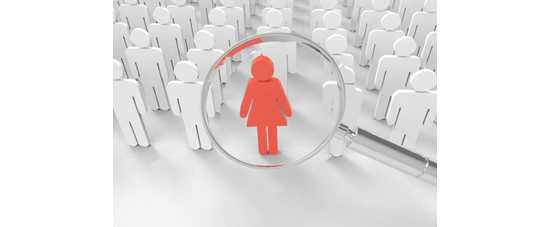 7. Beware the spreadsheet culture
London's Daily Telegraph warns that the next financial disaster could be caused by "stupid errors in spreadsheets". Apparently, the complexity of modern spreadsheets combined with the fact the few people understand how to properly use them makes corporations vulnerable. I am not surprised. There are enough people already struggling with Word and I would feel uncomfortable letting them loose on Excel.
Errors in company spreadsheets could be putting billions of pounds at risk, research has found. This is despite high-profile corporate catastrophes, such as the collapse of US energy giant Enron, ringing alarm bells about inaccurate accounts and financial spreadsheets more than a decade ago.

Almost one in five large businesses have suffered financial losses as a result of errors in spreadsheets, according to F1F9, which provides financial modelling and business forecasting to blue chips firms. It warns of looming financial disasters as 71pc of large British business always use spreadsheets for key financial decisions.

The company's new whitepaper entitled Capitalism's Dirty Secret showed that the abuse of humble spreadsheet could have far-reaching consequences. Spreadsheets are used in the preparation of British company accounts worth up to £1.9 trillion and the UK manufacturing sector uses spreadsheets to make pricing decisions for up to £170bn worth of business.

8. The Welfare of Nations 
A decade ago, British journalist James Bartholomew published a devastating critique of the welfare state under the title "The Welfare State We're In". He is now launching a sequel to this book called "The Welfare of Nations". City A.M. has a short review:
In the aftermath of the Cold War, we were told that capitalism had won. Communism had been defeated, and we were entering Francis Fukuyama's "End of History" – with capitalist liberal democracies the highest, and final, form of human government.

But what if "capitalism" versus "communism" was always a false dichotomy? What if the truly victorious system had never had an ideological blueprint, but had been built up in piecemeal fashion through the democratic process itself? In James Bartholomew's tremendous new book, The Welfare of Nations, he argues persuasively that what advanced countries have really ended up with is a commitment to "Welfare Statism".

This hasn't had the obviously catastrophic consequences of communism. But Bartholomew provides ample evidence that welfare states worldwide have produced a range of disastrous consequences, despite the best intentions of their architects.
9. China's demographic challenge
The Business Spectator's Peter Cai draws some scary parallels between Singapore's decline in fertility rates and China's population ageing problem. The difference between the two is simple: Singapore was always able to fix its population problems through migration. China, on the other hand, is so large that migration is not an option to correct the results of its one child policy.
China has one of worst fertility rates amongst emerging economies. At 1.4 babies per every women of child-bearing age, China will have the world's largest pensioner population and lesser and lesser productive workers to support them.

Modelling shows that if the current birth trend continues. China's population could shrink by as much as 29 per cent between 2030 and 2070 and the number of women of child-bearing age could be halved. If this prediction is accurate, China will have a demographic crisis worse than Russia, which is a basket case of declining demographic misfortune.

There is a real possibility that China will become old before it becomes a rich country. And yet, despite the looming demographic crisis, the country's powerful vested interests are still debating whether it should completely abolish the one child policy. At the moment, adults who were once single children themselves are allowed to have a second child. …

By 2040, the world's second largest population after India will be 400 million Chinese pensioners. Now that's a scary thought. Beijing needs to address this problem right here and right now before it goes down the path of Japan. And no immigration program will ever be large enough to solve China's problem, it has to take this problem on its own.

10. And finally: Time to put some spin on your life
The Wall Street Journal has some practical advice for anyone who has to deal with failures, whether in business or in their personal lives. The more people are able to construct a narrative around events, the better they are able to cope with them. It may be healthy to be your own personal spin "doctor".
Personal narratives "keep us sane," says Warren Kennaugh, a leading behavioral strategist based in Sydney, who works with clients on changing their narrative. "While we may not like them at times, they enable us to make sense of others and the roles we play."

When reframing negative events, acceptance is crucial, says Hal Shorey, a psychologist and assistant professor for the Institute for Graduate Clinical Psychology at Widener University in Chester, Pa., who helps clients with this issue.

"If negative events and their impacts are not first acknowledged, the experience of invalidation can actually lead people to hold on to the negative narrative," he says. But there eventually comes a point when it's healthier to just move on, he says.

Dr. Shorey recommends looking at how the situation could have been worse. And be aware that you probably had less control over the situation than you think.