Bernard Hickey argues the policy responses to Auckland's housing market fire are now officially a Tui ad. He argues some blue sky thinking is required to douse the flames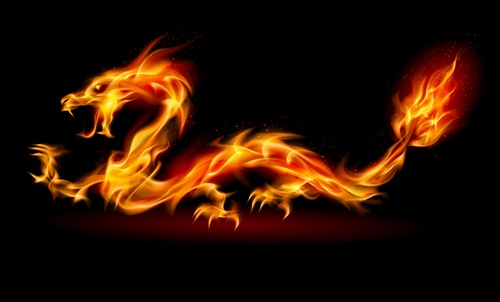 By Bernard Hickey
Auckland's housing market seems possessed by some sort of wondrous and evil magic. It just keeps on going up and nothing and no one seems able to stop it. Graeme Wheeler and Bill English must feel at times as if it is some sort of dragon scorching the earth of large parts of the economy and the Government's finances, and that it cannot be tamed.
We've all lost count of the great and the good who have told us it just cannot go on like this, that it is unsustainable, unjustifiable and will have to return to earth for a breather at some point. Like many others I have shaken my incredulous head at this unstoppable beast and wondered what it will take to put out the fire.
"This 25% increase does look unsustainable," the Finance Minister said this week after the Real Estate Institute reported surprisingly strong volume growth and house price growth in September. It has been such a common refrain of central bankers and finance ministers for more than a decade now that it's almost a waste of time reporting it.
There have been plenty of attempts to slay the dragon. The Reserve Bank is on a second round of measures to force banks to slow their lending to home buyers. The first round in 2013 had some initial impact, but also unleashed plenty of collateral damage in the regions and for first home buyers. The bank then put up interest rates by 100 basis points in 2014, at least partly try to cool Auckland's house price inflation. It has since had to unwind almost all of that.
Mr Wheeler murmured again this week about how Auckland's housing market was an influence on his thinking on interest rates, which is a change in tone from his comments over the last year. Economists interpreted it as putting a floor under the Official Cash Rate to avoid pumping more fuel into the dragon's mouth.
The Government has also tried regularly over the last three years to try to dampen the fire, introducing Special Housing Areas legislation to try to nudge along new housing supply, imposing the new two year 'bright line' test to toughen up its existing capital gains tax on speculators, and even forcing non-residents to say exactly who they are when buying.
All, it appears, to no avail. Let's not forget that Auckland's median house price has risen 83% since February 2009 and rose another 2.5% in the month of September alone. It has risen 35% AFTER the Reserve Bank put up interest rates and restricted high Loan to Value Ratio lending and after the introduction of Special Housing Areas.
John Key assured us in August that things were cooling down and the Government's efforts to increase housing supply and tighten the tax laws meant the situation was under control. Nick Smith regularly tells us housing supply is surging into the market. Everyone thought the 2008 downturn had ended Auckland's exceptional performance and look how that turned out.
All these assurances from economic policy makers that they have Auckland housing covered have become a giant Tui ad hanging from the Sky Tower: yeah right!
It clearly is still out of control, and not just for this month or this year, but for decades to come if the noises coming out of Auckland's planning process are anything to go by.
Consider this little gem. At current natural population growth rates and migration rates, Auckland's population is expected by its planners to grow by another one million by 2040. That would require another 400,000 houses to be built over the next 25 years, yet the current settings in the Auckland Council's new Unitary Plan are likely to see just 183,000 houses built at the very most. Some of the forecasts suggest considerably less than that can be built. And remember there is already a shortage of 25,000 houses. That would mean a shortage of over 200,000 homes by 2040.
That's according to the so-called 'Topic 13' forecasts being done at the moment for the Independent Hearings Panel on the various proposals to build both outside the old Metropolitan Urban Limit and to build more densely inside the city boundaries. There are simply too many restrictions on the types and locations of buildings that can be built, even under the most recent more loose proposals on housing density put forward by the Council to the Panel in recent months.
The restrictions are legion, including on apartment sizes, balconies, building heights, building densities and carparks. There are also restrictions on the heights of buildings in the so-called volcanic 'view shafts' that fan out from Auckland's cones such as Mt Eden, Mt Hobson and Mt Wellington. These sorts of restrictions means it is impossible to build the many tall residential towers along the likes of Ponsonby Rd, Jervois Rd, Remuera Rd, Mt Eden Rd and Parnell Rise that would be needed to house the coming million. One study put the economic cost of the Mt Eden view shaft alone at NZ$440 million.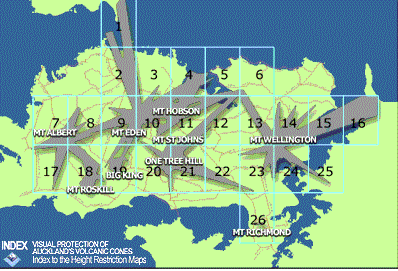 Towers along these ridges would avoid blocking the sea views of those people living on the flanks of these suburbs and would connect with the main arterial road, bus and rail routes already in place. But they are currently impossible from a regulatory and (most importantly) political view. The solitary towers currently on Jervois Rd and Remuera Rd are testament to that. No Mayor or Councillor would risk allowing more of these towers to sprout yet that is exactly what is needed.
So what would happen if nothing changed to the current city planning, tax and migration settings?. That includes the lack of a long term capital gains tax and the bi-partisan target of 50,000 new permanent migrant approvals every year.
The old saying is the definition of madness is trying the same thing over and over again and expecting some different outcome. So what would happen to house prices if nothing changed? That's aside from the current tinkering by the Reserve Bank and Government since 2012, which coincided with another 35% rise in house prices.
House price inflation averaged over 7% per year in Auckland over the last decade, while average wage growth has averaged just over 2%. That doubled the house price to income multiple in Auckland to 10. If those sort of growth rates continued through to 2040 because of continued high migration and chronic under-building, then Auckland's median house price would be NZ$3.4 million and the house price to income multiple would be over 23. To service the debt on that sort of house price with current interest rates of 4.5%, a household would have to spend 110% of its income on interest payments. Or the interest rate would have to be 2%.
Clearly that's not sustainable, but we would have said the same thing a decade ago of a median house price of NZ$771,000 and a price to income multiple of 10. Yet here we are with exactly that.
What's needed is some truly blue sky thinking about Auckland housing, including some coordination around migration and planning rules to limit the former and unleash the latter, or preferably some combination of both.
Yet where is the political will to debate a genuine attempt to slay the dragon? Until we see a mayor or a cabinet minister propose the likes of a lower permanent resident target or the removal of those view shafts then we can look forward to many more of patches of economic scorched earth, including unnecessary interest rate hikes and the Government spending NZ$2 billion a year subsidising 60% of rental housing. 
------
A version of this article first appeared in the Herald on Sunday. It is here with permission.