Ron Pol says 'tax haven' misses the point: New Zealand's reputation offers a competitive advantage, and opportunity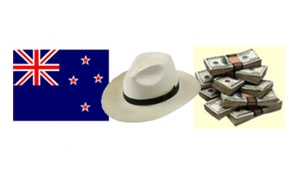 By Ron Pol*

Since the Panama Papers story broke a week ago Prime Minister John Key has been busy telling anyone who'll listen that
New Zealand is no tax haven
. Commentators and politicians who suggest otherwise have got it wrong, he has claimed. Key has also defended not taxing offshore trusts, presumably as part of a vision for New Zealand to be
a South Pacific version of Jersey or Switzerland
.
But Key's assertion and the vision seem incompatible. Surely a country can't strive to be seemingly the very thing it eschews? In a sign of how fast the issue is moving, the Prime Minister this morning changed tack, announcing a review of foreign trusts.
Much of the commentary on this issue, however, seems ideologically based on political grounds and economic philosophy. I don't profess to have all the answers, but more non-partisan discussion might help reveal effective alternatives for policymakers to consider.
This article offers a timely suggestion, and invites readers' comments to help advance informed debate and contribute to that discussion with a practical suggestion. I also invite reasoned debate on policy settings that might achieve the seemingly contradictory objectives of securing the economic benefits without the associated opprobrium of tax haven status.
New Zealand a tax haven, or not? 
First we need to dispatch some myths swirling around the "tax haven" straw man which seems to be drawing attention from the real issues, and potential opportunities. 
On the usual attributes, of low taxes and secrecy, it is possible to argue that New Zealand is not a tax haven. New Zealand taxes all who fall within its legislative framework. Offshore trusts are required to disclose trustees' details, and New Zealand has information sharing agreements with other countries. For good measure we can add that the OECD has given New Zealand's tax system a clean bill of health. 
On the same criteria, however, it's possible to claim that New Zealand is a tax haven, at least for the owners of New Zealand offshore trusts. Structured appropriately, foreigners pay no tax. And if these structures allow their overseas owners to avoid paying tax elsewhere (even putting aside morality and international comity implications of willful blindness to illegality elsewhere, and the wistful fancy that turning a Nelsonian eye to damage done to other countries' tax bases won't affect New Zealand's reputation), on current policy settings at least it doesn't affect our tax base. 
Nor does New Zealand ask about beneficial ownership, so the real owners of New Zealand's offshore trusts can shelter behind professional and corporate nominees. Nor do we typically know much about the source of funds, or any of the transactions in which these secretive companies and trusts might be involved. In relation to our international tax sharing arrangements, we can't share information we don't ask for, so that hardly dents secrecy. 
And the OECD report? It said good things about the rest of New Zealand's tax system, but pointedly exposed gaps in the offshore trusts and companies regime, such as allowing nominees and not maintaining beneficial owners' details. Another 2013 OECD report also criticised "serious deficiencies" and the ease with which "shell companies were being established in New Zealand… as fronts for international laundering of drug money, fraud and terrorism".
The Financial Action Task Force, co-located in the OECD's Paris headquarters, also requires member states, including New Zealand, to obtain information on "the beneficial ownership and control of legal persons", particularly for countries which allow nominee shareholders and directors to mask the real owners. Those rules are designed specifically to prevent the misuse of corporate structures for money laundering and terrorist financing that the OECD identified. By not requiring firms to seek those details, New Zealand plainly doesn't meet its international obligations, even for trust and company service providers subject to anti-money laundering controls who might rely on the IRD form for the information required. And lawyers and accountants remain completely exempt. 
If New Zealand's overseas trust sector generates $24 million, at say $5,000 each, that's potentially another 4,800 opaque structures every year, all inevitably tarred with the same dirty grey reputational brush, whether established by local accountants and lawyers, or by overseas firms like Mossack Fonseca - either directly or in association with the local legal and accounting firms among the more than 14,000 law firms, incorporation agents and other middlemen that Mossack Fonseca and their ilk have worked with.
To cap off discussion about New Zealand's purported tax haven status, some of the objective commentary which has managed to rise above the noise of political point-scoring has been blunt. Governments ignored early warnings from Transparency International and IRD to protect against the reputational damage of "allowing property and funds to be hidden in New Zealand based foreign trusts" by "strengthen[ing] our regulatory framework for disclosure and record keeping". A tax law specialist says that the treatment of foreign trusts is the only instance where New Zealand is "right out of step with OECD norms", [and] "plainly a tax haven". Academics and economists add that the loopholes have been so well signposted as to make New Zealand complicit in "schemes to avoid tax", and in "shady, dishonest and criminal behaviour". 
For ordinary kiwis then, New Zealand is no tax haven. All New Zealanders pay tax, comprehensive details are collected, and information is shared with other countries. But one special group may well regard New Zealand as a tax haven, as the IRD informed the government a few years ago. Foreigners who set up offshore trusts pay no tax and enjoy complete secrecy on their ownership and activities. Mossack Fonseca seems to agree. Its website recommends 13 countries for clients to compare, and lists New Zealand alongside Belize, the British Virgin Islands, Panama and the Bahamas. Other company formation agents also "usually suggest" New Zealand as a "tax free offshore" destination alongside Mauritius or Seychelles. (And overnight we've learnt that Mossack Fonseca bragged about just how easy it is to use New Zealand's lax due diligence laws to hide their tax-free profits, which as outlined above is hardly a revelation).
Tax haven label a red herring 
So, tax haven, secrecy haven, or neither? Any can be argued from the basis of unyielding ideological, political or philosophical economic dogma. Objectively, however, the label may be an irrelevant red herring. Whatever term is used to describe it, the activities that the current policy settings allow are reasonably clear. For the reasons outlined above, that makes New Zealand an attractive place for the clients of firms like Mossack Fonseca. Beyond a futile argument over semantics, it therefore seems to me at least that the real issues for policymakers are whether those settings remain appropriate, and whether any alternatives might generate better outcomes for New Zealand's economy, and reputation. 
A new offshore model, and competitive advantage 
The problem with the current model is not that foreigners pay no tax on offshore trusts. That's a matter for government policy, (although it would be good at least to align such policies with other countries to stop people taking advantage of the different rules and avoid paying tax entirely). 
Nor is it inherently a problem that secrecy is afforded to such corporate structures. That too is a matter for government policy. Some governments may choose full transparency to 'out' illicit actors, yet offshore trusts and companies also serve many legitimate purposes, such as for joint venture partners in different countries working on confidential transactions. Or for a well-known company to secure a big landholding through multiple shell companies in which its identity won't be revealed so as not artificially to inflate prices, as Disney did before building Florida's Disney World. The issue for policymakers is not whether these characteristics are inherently good or bad, but to base policies recognising that these attributes, especially secrecy, are as attractive to some of the world's worst criminals as for legitimate businesses. The policy response is therefore not simply to retain the blanket secrecy status quo or to replace it with wholesale transparency. Neither may be optimal.
Likewise if New Zealand wants an offshore trusts industry untainted by its usual travelling companions of reputational damage and international condemnation. Any new model should retain its value for legitimate actors, yet repel drugs traffickers, corrupt politicians looting their countries' wealth, tax evaders and money launderers 'washing' the criminal proceeds of all manner of unsavoury profit- motivated crimes.
Complete ownership transparency in a public register is commonly touted as 'the' solution, sometimes even a global register for all companies in all countries. Notwithstanding claims that exempting trusts leaves a "huge loophole", the world's first beneficial ownership register was launched in the UK last week. The EU's Fourth Anti-Money Laundering Directive (pdf) also requires member states to compile their own beneficial ownership registers for a wide range of legal structures, including "legal entities that own legal entities".
New Zealand already has a good company register with most details freely available. To match the growing international movement seeking to prevent criminal proceeds and terrorist finances flowing unimpeded through impenetrable corporate structures, New Zealand needs only to add other legal entities and beneficial ownership information to strip away the obfuscation of nominee control and ownership.
This may, however, be too blunt an instrument if New Zealand wants to develop a 'new model' offshore trusts market. A public register would be equally unattractive to those with legitimate confidentiality needs as for those involved with the financing needs of criminal enterprises.
A nuanced solution
A more nuanced solution might involve a beneficial ownership and activities register accessible only by tax and enforcement authorities. The IRD and police can monitor for illegal activity, and have no interest in legitimate commercial deals. Legitimate businesses may be wary at first, but this is where New Zealand's reputation carries weight, and competitive advantage. Combined with strict confidentiality provisions, matched in practice, businesses from around the world may be attracted to New Zealand, for all the right reasons. The world's criminals may continue to deal with jurisdictions like Panama and Delaware if they protect the interests of criminal and legitimate enterprises without distinction, but criminals would find little to like about a genuinely 'clean' offshore trusts jurisdiction with 'real time' enforcement oversight. 
Nor need a 'clean' model, shorn of any perception of illegality (and its associated reputational risk), represent any loss in value to the industry supporting it. Implemented well, the offshore trusts industry might instead experience growth if legitimate businesses the world over transfer their offshore business to New Zealand. The 'Panama papers' scandal illustrates the huge reputational damage for people and businesses associated with traditional secrecy havens that make little distinction between legal activities and the unsavoury business of the world's criminals.
A 'new model' New Zealand option may therefore be attractive for hundreds of thousands of individuals and businesses who need a safe place to conduct legitimate business. French and American companies, for example, working confidentially to develop a joint venture in China might operate within the safety of New Zealand offshore trusts and companies.
A secondary benefit is that commerce should also be easier for legitimate businesses using 'new model' shell companies and offshore trusts. Banks will be more assured of their probity, without the flurry of red flags accompanying transactions conducted by shell companies operating from havens awash with the financial activities of organised crime groups and terrorists, (or even its perception, as undeniably associated with the inelegance of New Zealand's current model).
Perhaps this 'clean' model is what the Prime Minister had in mind, and it just hadn't yet been fully developed or articulated. In any event, it seems to me at least that there's no need for New Zealand's reputation to be tarnished by association with the traditional model that in effect turns a blind eye to the black money of drugs cartels, tax evaders and other serious crime. Nor need New Zealand join the call for harsh sanctions against tax havens if its offshore trusts industry can compete them away.
Ultimately, to whatever extent this suggestion survives or is re-shaped by reasoned debate (or unfolding events), the 'made in New Zealand' badge could potentially become a world-recognised reputational quality mark for (legitimate) offshore trusts and companies crafted by professionals in what could become the world's leading hub for facilitating the confidential (legitimate) dealings of the world's biggest companies. Or we could tenaciously cling to the status quo reputation of an old-style haven, and hope to hold our nose long enough for the stench to dissipate. Either way, the policy choice is at least a simple one. (Provided of course that further revelations don't make the discussion redundant, with rational, evidence-based decision-making overtaken by sheer political expediency).
-----------------------------
*Ron Pol is a legal business consultant who has spent more than two years conducting in-depth doctoral research for a political science PhD in policy effectiveness, and anti-money laundering. He can be contacted via AMLassurance.com or TeamFactors.com.