First Union's Morgan Godfery on Trumps breaking out everywhere; the pain of incentives; wanting it both ways with houses; an enranged house hunter writes; trouble with trade; Dilbert & more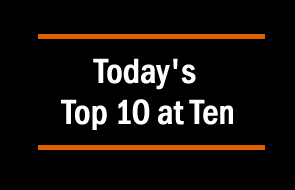 Today's Top 10 is a guest post from Morgan Godfery the communications and media officer for First Union.
As always, we welcome your additions in the comments below or via email to david.chaston@interest.co.nz.
And if you're interested in contributing the occasional Top 10 yourself, contact gareth.vaughan@interest.co.nz.
See all previous Top 10s here.
1. The New Yorker's John Cassidy reports on "a Europe of Donald Trumps," from Britain to Russia and everywhere in between
"In an essay in the weekend edition of the Financial Times, Mark Mazower, a historian at Columbia University, argued that we are witnessing a revival of nationalism as a reaction to heightened insecurity. Citing the work of the late Benedict Anderson, especially the 1983 book "Imagined Communities," Mazower wrote, "Under the globalisation juggernaut, we all feel small now, even the US, and this is perhaps the main difference between Reagan-era Republican tub-thumping and Trump's."
The old certainties are crumbling, like the old promise of a 'job for life', and in their place the new nationalisms of the right and (to a much lesser extent) the left are promising a return to the supposed good ol' days.
2. A new study finds that, contrary to Econ 101, incentives might hurt
"Agents do not provide high effort when prize spreads are larger [i.e. when incentives are higher]. When we take into account agents' risk aversion, we find that while the effect of large spreads is not significant for risk-prone individuals, it is strongly detrimental for the performance of risk-averse individuals."
Targets and incentives create enormous stress, like for bank workers who must meet regular and onerous sales targets. Targets and incentives might also discourage innovation as it sends a signal to workers to focus on jobs that are easily measured and rather than ones that are less observable but might have longer-term payoffs.
3. From incentives and banks to Bitcoin
"The total value of all the bitcoin in circulation, as I write, is £4.24 billion. That number changes, often with disconcerting rapidity, since the price of bitcoin is sharply variable. This puts outsiders off, since one of the most basic functions of money is to store value; bitcoin is a lousy store of value, as many observers have pointed out. Bitcoin, however, already does an OK job with one of money's other main functions, as a medium of exchange. You can buy plane tickets, book hotel rooms, buy computer equipment, food and pretty much anything else with bitcoin, which is now accepted by tens of thousands of businesses. Indeed, since you can buy gift cards with bitcoin, and use the cards at Amazon and other e-commerce sites, you can in effect buy anything you want using the cryptocurrency."
The problem: Bitcoin is essentially an anonymous (and largely untraceable) way to move money – which is why it's best known as a currency for criminals.
4. New Zealand's refugee intake – "quota" seems like a dehumanising term – could be lifted for the first time in almost three decades
"Prime Minister John Key has signalled New Zealand's annual refugee quota will be lifted from the current levels of 750.
Speaking at a NZ Institute of International Affairs conference, Mr Key said the three yearly review of the quota was currently under way. That has been at 750 since 1987."
New Zealand isn't doing its bit. Labour leader Andrew Little is calling for an intake of 1500 refugees per year after visiting a refugee camp in Jordan. That's the least we can do.
5. Shamubeel Eaqub on rising house prices and shortages
"Politically we want house prices to rise for home owners, but fall for first home buyers. We can't have both.
This is where leadership is needed to set out a path to affordable housing, and putting it back to where it should be: shelter and a human right, not an investment and a reserve for the rich…
I reckon we have to take a two prong approach. First, deal to speculation. Second, deal to the structural issues. 
Dealing to speculation needs tightening our tax rules and banking rules.
Capital gains should be levied on all investment properties, no longer how long they are held."
Eaqub offers a tidy overview of the issues and proposes two good fixes. One fix that is missing, and a fix that will be felt not just in the housing market, is to lift wages for working people. If prices continue to rise at the same rate they are, and wages continue to stutter along at the current rate, then by 2020 a young couple in Auckland will have to spend approximately 80 percent of their income on mortgage repayments.
6. Kirsty Johnston writes a necessary corrective for those who complain that, in order to afford a house, young people just need to drop their Sky subscription (young people subscribe to Netflix and Lightbox… What kind of dinosaur still subscribes to Sky?)
"This morning I read advice from a mortgage broker which said house hunters just need to give up their Sky TV or expensive cars and they'll have a first home in no time.
It enraged me. I am one of those house hunters. And let me tell you right now, it's not the Sky subscription that's the problem.
Between us, my boyfriend and I earn about $110,000 a year. We have good jobs, and some savings, and could probably scrape enough together using our Kiwisaver accounts to pay for a deposit on, say, a $400,000 home.
The mortgage repayments would actually be less than the $450 per week we pay in rent.
Except of course, we live in Auckland, where the median house price has hit $820,000. Even if we could afford the deposit, the mortgage on that is more than $1100 a week. What if interest went up? Or we wanted to have a baby? Or I lost my job? We'd be ruined."
7. TTIP is in doubt as France threatens to block the controversial US-EU trade deal
"Doubts about the controversial EU-US trade pact are mounting after the French president threatened to block the deal.
François Hollande said on Tuesday he would reject the Transatlantic Trade and Investment Partnership "at this stage" because France was opposed to unregulated free trade.
Earlier, France's lead trade negotiator had warned that a halt in TTIP talks "is the most probable option". Matthias Fekl, the minister responsible for representing France in TTIP talks, blamed Washington for the impasse. He said Europe had offered a lot but had received little in return. He added: "There cannot be an agreement without France and much less against France."
Meanwhile, in New Zealand…
8. Why is the US TPPA 'Implementation Team' Meddling in NZ?
"The US Trade Representative Michael Froman has revealed his office is sending teams of officials to the other the Trans-Pacific Partnership Agreement (TPPA) countries, including New Zealand, to vet their implementation of the intellectual property chapter and other parts of the agreement.
"Implementation" is code for the US making sure it gets what it wants, backed by its power to veto the TPPA's entry into force if it doesn't', said Auckland University law professor Jane Kelsey.
'This is an outrageous assault on the sovereign right of nations to decide their own laws without interference from other states.'
'The US is notorious for rewriting the script after negotiations are 'concluded' to secure their version of the text when other countries insist they have done what is required."
Usually, determining consistency is a matter for the courts, except the 'court' in the context of the TPPA is a secretive overseas tribunal.
9. In other news, the Warriors are doing really, really badly… But not as badly as 2004 – yet
10. And this is just harsh