Bernard Hickey says politicians of all colours failed the Arthur Grimes test this week because they favoured the short term interests of speculators and developers over the longer term interests of families living in their own homes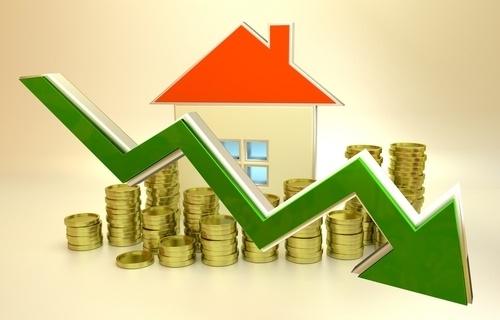 By Bernard Hickey
Former Reserve Bank Chairman Arthur Grimes essentially undressed our politicians in front of our eyes this week when he challenged them to embrace a 40% fall in Auckland house prices.
He exposed them as Emperors without clothes.
"What I do is whenever I find a politician that says they want affordable housing, I ask them a very simple question: how much do you want house prices to fall by overall? And not one of them has been able to answer that very simple question," Grimes said this week.
He was talking about the extraordinary response to his suggestion that 150,000 houses be built in 6 years to push Auckland house prices down 40%.
Prime Minister John Key's response was immediate and betrayed where he really stands on the issue of using a supply shock to make housing affordable.
"Nah, I think it's crazy," Key said of the idea.
"Go and ask the average Aucklander who has got a mortgage with the bank whether they want see 40% of their equity disappear on a sort of notion from an economist that you're gonna crash the market," he said.
"It would also leave an enormous number of people who have just entered into the market with huge losses," he said.
"I suspect it would put enormous pressure on developers, that could put pressure on some of the banks."
So there we have it. The leader of the Government's response to the Auckland housing challenge/crisis has made clear what he really thinks. He is more worried about the short term fates of leveraged up speculators and developers than the long term fate of Generation Rent.
Despite years of saying that the only way to improve housing affordability is to increase supply, any increase in supply that hurts the investors who have bought in the last couple of years is out of the question.
The Prime Minister who prides his government on being aspirational had this to say about the idea of going for a really big response to the challenge/crisis: "Where you'd get a 150,000 homes from overnight, I don't know."
Mr Key said he hoped house price inflation could be slowed by the Government's measures, with the implication that affordability would somehow creep up on everyone with wage increases.
Treasury forecast in the Budget that wages would rise by an average of 2.2% over the next six years. It also forecast house prices would rise by an average of 5.7% over the next six years. So the Government's own forecasts show that this magical affordability catch-up is not only not going to happen, but affordability is forecast to get much worse over the next six years.
Auckland's house prices are now nearly 10 times household income. They were around 5 in the early 2000s and are almost double the 5 now seen for the rest of the country. The accepted model for affordability around the world is closer to 3 times income and New Zealand's multiple was close to that for most of its history up until the early 2000s.
The Auckland Council has an official target of improving housing affordability in the world's most liveable city to 5 times income by 2030. The trouble is the Government has no credible strategy to get there. Under Mr Key's plan to slow house price inflation down, even to low single digit rates, there would have to be an explosion in wage inflation to double-digit rates to get there. That would be magical thinking too.
Arthur Grimes is dead right. Improving affordability will require outright price falls and big ones.
Unfortunately, Labour Leader Andrew Little and Green Co-Leader James Shaw were not much better when given the Grimes test this week. Little also refused to countenance the idea of falling prices, even as he flagged a plan to be announced this weekend to address the crisis. Green Co-Leader James Shaw also would not answer the question, knowing he did not want to repeat the mistake of his co-leader, Metiria Turei, who was more honest a few years ago.
Why are politicians so afraid of voters on this issue?
They may think the housing market is now a 'Too Big To Fail' bomb that cannot be defused or dismantled without turning it into a weapon of mass wealth destruction, but that's simply not true.
An overnight 40% price fall in Auckland house prices would simply take house prices back to where they were in early 2012. Most Aucklanders have built up big equity buffers and are living in their own homes, rather than speculating. Tighter lending rules since 2013 also cut out almost all of those speculators borrowing with 90% plus mortgages. The Reserve Bank conducted a stress test late last year that found banks could cope with a 55% fall in Auckland house prices at the same time as a 13% unemployment rate and a 6% fall in GDP. Our banks are not the brittle, trigger happy banks that threw Americans out on their ears during the GFC, as they have proven with dairy farmers over the last couple of years.
Yes, a few property developers might go bust, and yes, a few rental investors who banked on tax-free gains might miss out, but everyone forgets that a house price fall would be accompanied by lower mortgage rates. Ironically, a 40% house price fall would make housing even more affordable for existing home owners because their mortgage payments would fall.
Politicians failed Arthur Grimes' big test this week and exposed themselves as fighting for the interests of leveraged up property speculators rather than future generations of potential home owners. A brave and aspirational politician would take a different view. 
---
A version of this article was also published in the Herald on Sunday. It is here with permission.