Siah Hwee Ang says if poverty alleviation targets are met, China will become an even more significant market on the world stage in the next decade. But the attractiveness will come with a price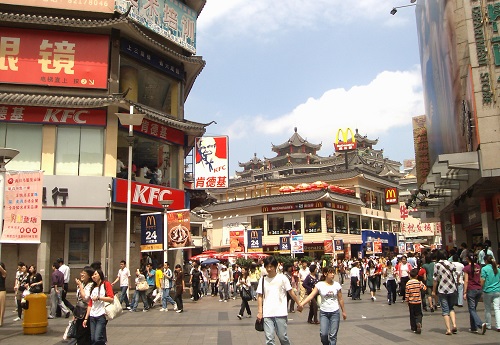 Chinese consumers used to be thrilled with imported products and services.
These days, only imported products and services that are of some quality will please them. Not that Chinese local products and services are necessarily any better.
Companies are eager to tap into this growing desire for quality and the increased spending power of the Chinese consumer pool.
Increased bargaining power
Last year, the State Administration for Industry and Commerce, China's market watchdog, reported an 11.1% increase in consumer complaints. By the end of the year, the total number of complaints hit 12.9 million, a five-year high.
Most of the grievances were related to quality, contracts, post-sales service, quality of contracts, and misleading advertisements.
Online shopping led to 145,000 individual consumer complaints, up 87.3%. Item quality and the truth of advertising triggered the most consumer anger.
In a recent case in June this year, Swedish-based furniture retailer IKEA initially failed to respond to Chinese consumers' calls to recall its Malm chests of drawers and dressers in the Chinese market.
The series of drawers and dressers had been found to be defective with the potential to cause injuries, in particular to young children.
These were immediately recalled in the US and Canada. And also subsequently in South Korea.
IKEA had argued that the drawers and dressers conformed to China's local regulations and thus there was no ground for a recall.
The incident went viral on social media and a survey by sina.com suggested consumer trust in IKEA had dropped.
To protect its position in China, IKEA had no choice but to also recall the items in the Chinese market, within only two weeks after the recall in North America.
Chinese consumers will increasingly harness the power of social media as a platform for communicating their views and, in some cases, for dishing out 'justice'.
So, the typical Chinese consumer has become harder to please.
There could be more
Increased competition and more sophisticated consumers are not the only trends worth noting.
Two weeks ago, an international tribunal dismissed China's claims in the South China Sea.
Chinese people took to protesting outside Kentucky Fried Chicken (KFC) branches calling for a boycott of KFC and McDonald's, blaming the US for encouraging the Philippines on the South China Sea disputes.
This incident highlights how foreign firms can be hit by bouts of nationalism in China.
American phones and Philippine mangoes are some significant items renounced by Chinese netizens since the tribunal ruling.
With potential comes pressure
In 1978, the proportion of Chinese people living below the poverty line of 2,800 Yuan a year sat at 97.5%.
Between 1978 and 2014, the rural population living below China's poverty line shrunk by an annual average of 19.45 million people, or 6.4% year on year.
In 2015, the Chinese government set the target of lifting another 70 million people out of poverty by the year 2020.
Today there are more than 225 million middle-income households.
If the poverty alleviation target is met, China will become an even more significant market on the world stage in the next decade.
This attractiveness does however come with a price; over time, Chinese consumers will have rising power.
Luckily, New Zealand generally has a good working relationship with China, and our country is well liked by Chinese people.
But we mustn't rest on our laurels when it comes to further engagement with Chinese consumers. As recent trends suggest, there is less room for complacency when it comes to understanding the expectations of Chinese consumers.
---
*Professor Siah Hwee Ang holds the BNZ Chair in Business in Asia at Victoria University. He writes a regular column here focused on understanding the challenges and opportunities for New Zealand in our trade with Asia. You can contact him here.